There have been cases in which albums have produced numerous hit songs, spawned global, mega-selling stadium tours and achieved critical acclaim, yet despite all of those ingredients, they didn't get to Number 1 anywhere... except for Ireland. Let's take a look at a selection.
P!nk – Missundaztood
After her R&B-flavoured debut album Take Me Home in 2000, P!nk pounced into the pop world with her second record Missundazstood, released in Europe in early 2002. Despite containing the four hugely successful singles Get The Party Started, Don't Let Me Get Me, Just Like A Pill and Family Portrait, the album failed to top the charts anywhere... except Ireland that is.
The album's four singles all went Top 5 on Irish soil, and in its 50th week on chart, Missundaztood finally rose to Number 1 on the Official Irish Albums Chart, bettering the Number 2 it reached in the UK and Number 6 it managed in P!nk's native US.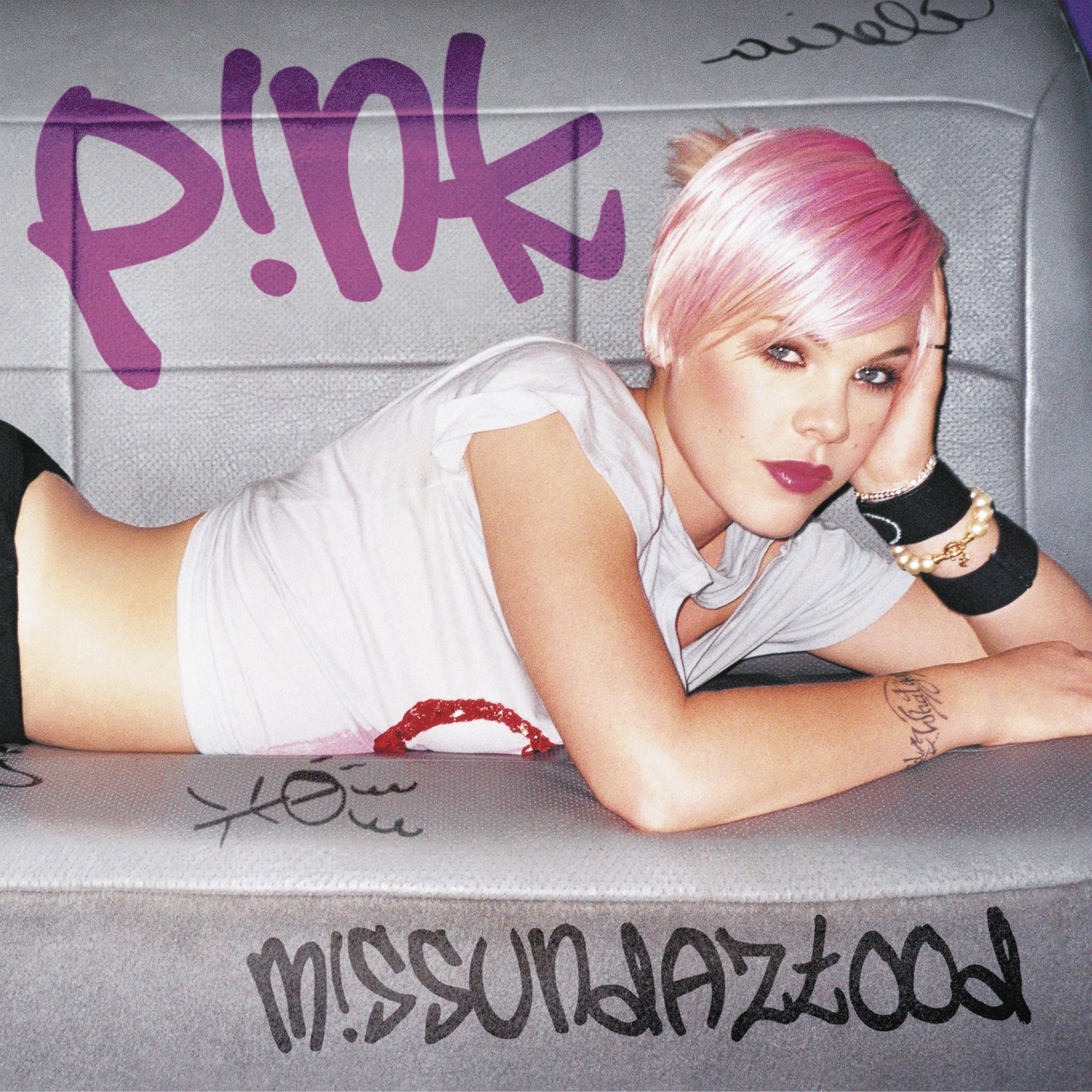 Johnny Cash – Ring of Fire: The Legend of Johnny Cash
We recently revealed how Johnny Cash has more posthumous albums than any other act in Irish Chart history, one of which was only a Number 1 record in Ireland, and it spent four weeks on top to boot. 2006's Ring of Fire: The Legend of Johnny Cash came out around the same time as the DVD of his biopic film Walk The Line and handily also featured a U2 collaboration and a U2 cover. Top tactics for the Irish market!
Cascada - Everytime We Touch
Ireland has a rich history of embracing dance bangers - we're looking at you 10-week Number 1 Mark McCabe's Maniac 2000 or Sash!'s exclusive chart-topper in Ireland Encore Une Fois. In 2007, Ireland took a whole album full of trance anthems to its heart when German group Cascada released their album Everytime We Touch. Featuring the Number 1 single of the same name, the album features a further three Top 15 hits and spent an impressive five weeks at the helm of the Albums Top 50.
Jeff Buckley – So Real: Songs From Jeff Buckley
Jeff Buckley released just one album in his lifetime, but the tragedy surrounding his untimely death aged 30 in 1997 and the allure of the career that could have been has led to huge posthumous popularity. The third compilation released following Jeff's death, So Real was issued around the 10th anniversary of his passing in 2007 and was Number 1 exclusively in Ireland, boosted by the release of Hallelujah, a Top 20 single the same week.
Bruce Springsteen – Bruce Springsteen with The Sessions Band: Live in Dublin
We're still in 2007 and we're with The Boss for our next unique-to-Ireland Number 1. A live album recorded in Dublin from a megastar was a no brainer to top the charts, and in a twist of fate, Bruce Springsteen knocked Jeff Buckley from Number 1. Live in Dublin wasn't even Bruce's last album to top the charts that year either; Magic spent all of October leading the Official Irish Albums Chart.
Interpol - Our Love To Admire
US rock band have had numerous Top 10 placements across the world, yet they have just one Number 1 album in one country, and it's the Irish that took them to the top! 2007's Our Love To Admire disposed of Rihanna's Good Girl Gone Bad at the top.
Shayne Ward - Breathless
No less than five Number 1 albums exclusive to Ireland topped the charts in 2007, the last of which was Shayne Ward's second album Breathless. The 2005 X Factor UK winner was held off the top in the UK by 2006 winner Leona Lewis and her debut album Spirit, but it was a different story in Ireland; Shayne managed to dethrone Leona and spend three weeks at Number 1, one more than she did.
Bee Gees – Number Ones
Bee Gees are one of the world's most famous groups, and one of their compilations bust a move at Number 1, only in Ireland. Released in 2004 as a tribute to Maurice Gibb who had passed the previous year, Number Ones topped the Official Irish Albums Chart in June 2012 following the death of Robin Gibb weeks prior, a fitting tribute from the Irish public to both of the group's late members.
© IRMA