Fans of House music will already be well aware of Tom Zanetti. From a young age, the now 27-year-old has been a big player its underground scene, selling his own mixtapes on a local market stall in Leeds and performing in clubs from the age of 17. These days, he has a promotions company and is plotting out his own clothing brand.
This year has also seen him finally break into the music mainstream with You Want Me; a track that first established itself in select clubs in the UK and abroad four years ago, but these days is virtually inescapable.   
With the track now a certified chart hit (it's about to spend its fifth week on the Official Singles Chart Top 40), we thought we'd get ourselves better acquainted – and we sense he's not going to let this success slip away from him easily…
You're a man of many talents Tom. How would you best sum up what you do?
"Oh! Erm… I'm not sure! I do a lot of things. I make music, I write songs, I'm a vocalist and producer and I run a lot of businesses. I don't really know… a man of all trades maybe?"
And your real surname is Zanetti?
"My surname on my passport is Courtney, which is my Dad's surname – he's from an Irish background. After my parents split up I took my mum's surname which is Zanetti. As a kid I used to think it sounded cooler as well!"  
Aside from the music, what other businesses do you run?
"I run a company called Sleepin' Is Cheatin'. I own four festivals which are doing really well. We've got four businesses overseas in Tenerife, Ibiza, Maguluf… it's promotional events and nightclubs events. I also just sold a restaurant that I opened a year or so ago for my mum. I'm setting up a clothing brand and barbers next year as well."
MORE: The Official Top 40 biggest songs of 2017 revealed
Wowza. So you're basically UK's answer to Pitbull?
"Umm… I don't know much about Pitbull to be honest! His songs are really catchy but they're not my sort of thing really. He's a bit of a character, isn't he? If you say he's an entrepreneur then maybe we are a bit similar!"
You first released You Want Me four years ago; how do you feel about its recent success on the Official Chart?
"It doesn't seem real to be honest with you. We made the song about four years ago and it was successful up north and in some other countries, before I was even signed. Now I'm signed to a label, it's amazing to see it get this second wave of success. It's mad.
"When the song came out four years ago, that deep house sound with people MC-ing over it sounded really new and current. Four years later, it's almost a bit cringe now because I've heard it a million times. That said, because the song now has a much bigger audience nationally, seeing the reaction it gets when people first hear it has made me love it again. It's a tongue-in-cheek song, but I think it works. It's a singalong central."
It's one of the few songs out at the moment that sounds like it was as fun to make as it is to dance to...
"I'm glad, because dance music should be about fun. Recently it's become too clique-y and too much for one certain group of people. Dance music has always been about fun and most importantly, dancing. When people look down on certain things and get snobby I think it's a bit pathetic. People are enjoying it, so crack on. In a way I'm glad You Want Me has come out as a single because it is a bit more cheesy and has a wider audience appeal, but that's why it's done well."
What's been the biggest turning point in your career so far?
"For me it was when we got booked for Creamfields. We had a 4pm stage time, and I thought no-one would show up because it was so early. The tent was empty at 3.45pm, but – not to sound big headed – by 4pm it was literally rammed with people. I thought, have these people really come to see us? That was real turning point for me personally."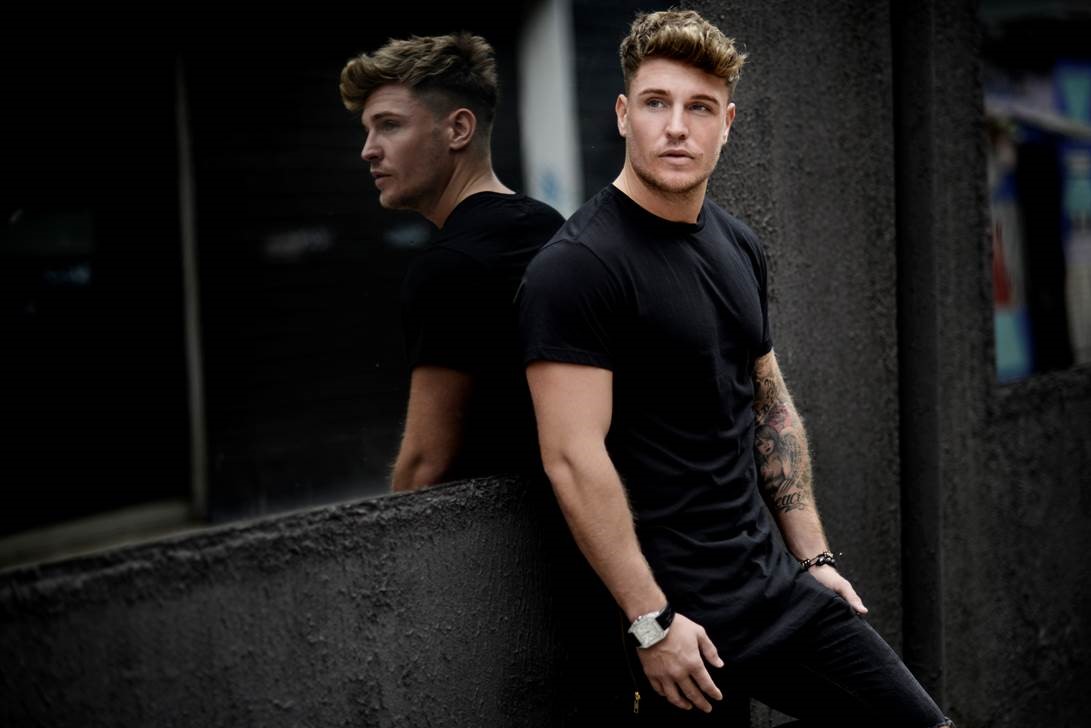 When did you first get into making music?
"I've been a massive fan of music and rapping from a young age. My dad was a DJ in the '90s and he played house and garage. He used to take me to his gigs to help him set up. On the other side, my mum loves Motown, so there was a lot of different music on in the house all the time. I used to love writing poems as a kid too, and later I started writing them over a bassline.
"I started performing my own tracks in clubs when I was 17. I was doing it for free for about a year, until I realised I could just put on my own events instead. The shows kept getting bigger and better, and it all went from there."
Have you got big plans on a follow-up for You Want Me?
"I'm not sure I'm allowed to tell you who, but it's got a well-established female vocalist on it. I wrote the song for us both, and I still can't believe we were in the studio together. I think this one could take us to the next level - it feels really current and brand new. Hopefully we'll be releasing it next year. It's a bit more mature than You Want Me – it'll be a nice contrast. I'm dying to tell you who it is!"
Tom Zanetti's You Want Me is out now.