News of David Bowie's death broke in the early hours of Monday, January 11. Just three days before, the singer had released his new album Blackstar, and early sales flashes over the weekend indicated he would have little trouble taking the top spot, proving his continued relevance some 47 years after his debut release.
As the news sunk in, Blackstar continued to see strong sales and finished the week with a combined total of just under 150,000 (146,168). Its biggest day of sales was on Tuesday (January 12), when it notched up sales and streams of 47,000. 
While it's difficult to determine whether it's Bowie's fastest-selling album ever, it surpasses the sales his previous record The Next Day, which racked up a still -impressive 94,000 in its opening-week in 2013.
MORE: David Bowie is the Starman of the Official Chart as the nation pays tribute
Of Blackstar's 150,000 sales, 94,000 were physical purchases, 50,000 were downloads and 12,000 were vinyl, though stock of LPs was limited and sold out quickly as fans snapped up a copy following the unexpected news.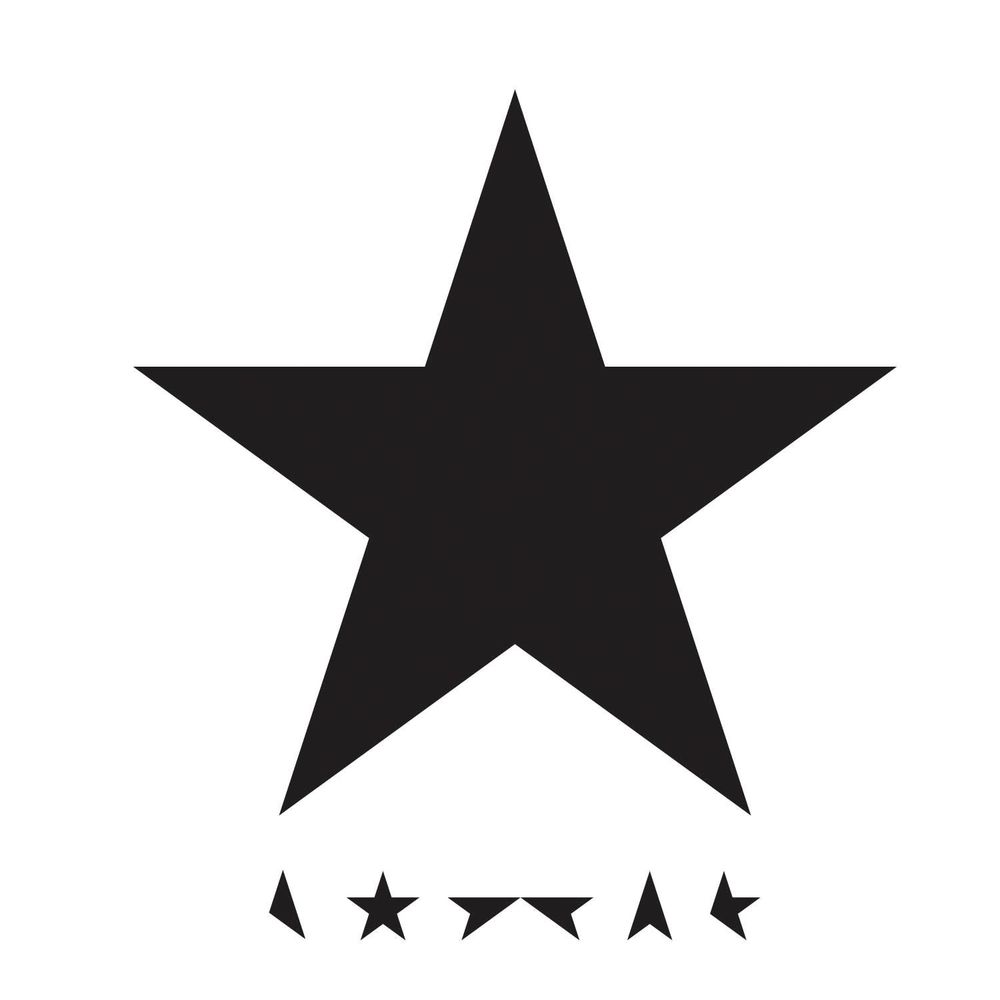 The Blackstar album artwork
After Monday's announcement, fans began to delve into and rediscover his extensive back catalogue, including retrospectives and classic studio albums. By the end of the week, 19 of Bowie's albums had entered the Top 100, a quarter of which occupied the Top 40 (10 albums). 
MORE: Check out this week's Top 100 Official Albums Chart in full
The closest under Blackstar was 2014's best of Nothing Has Changed at Number 5. Released in 2014, the first of his greatest hits to showcase his entire career saw a week-on-week uplift of 1952%.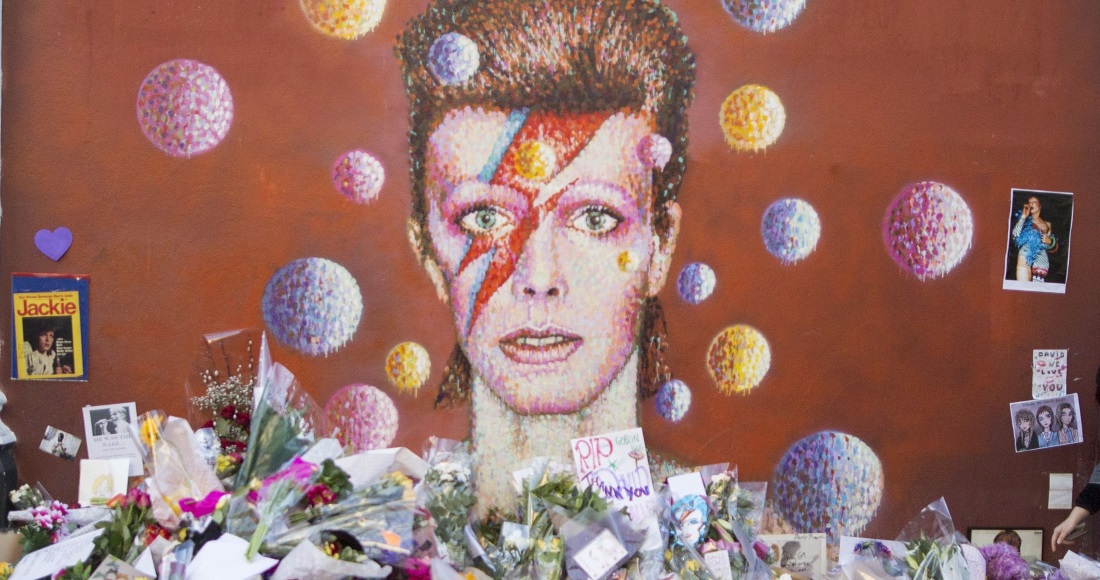 A memorial to David Bowie in his hometown of Brixton, London (Rex)
The record which saw the biggest week-on-week uplift was 1977's Heroes, which received an 8658% boost this week to land at Number 45. More physical product of Bowie's catalogue is expected to be available next week, which could see his records swapping positions on next week's chart. See where all 19 of his albums appeared in this week's chart here.
A combined total of 622,511 Bowie records (single and albums) were sold this week. The figure includes 241,000 album sales, 167,000 singles purchased and over 19 million track streams across his catalogue. His 1977 single Heroes proved to be his most popular song overall this week, reaching a new peak at Number 12, while Life On Mars (Number 16), Starman (18) and Space Oddity (24) make their first Top 40 appearances in over 40 years. Let's Dance, which re-enters at 23, last charted 33 years ago.