As part of Taylor claiming the rights over her music, Red (Taylor's Version) - released this Friday (November 12) - sees the singer revisit and update her iconic 2012 album.
While many credit her 2014 follow-up album 1989 as being her first true pop superstar moment, true Taylor fans will know that her pivot to pop really began two years earlier. Below, we look at some of the facts and figures behind the album that sent Taylor stratospheric. 
1. Released on October 22 2012, Red was Taylor's first Number 1 album on the Official UK Albums Chart, entering in November 2012 and spending 84 weeks in the Top 100. Perhaps surprisingly, only four of those were non-consecutively in the Top 10, including one week at the summit, before it was dethroned by Calvin Harris' 18 Months.
2. Red saw Taylor make a significant move closer to pop from country and brought her oodles of new fans in the process, particularly in the UK, where country-leaning artists had previously struggled to gain a foothold in the charts.
3. Eight tracks from Red landed in the Official Singles Chart Top 40, four of which were top ten hits: We Are Never Ever Getting Back Together (4), I Knew You Were Trouble (2), Everything Has Changed (with Ed Sheeran, 7), and 22 (9) - the most Top 10s from a Taylor album to date. Other hits from the album were: Begin Again (30), Red (26), State of Grace (36) and The Last Time (25).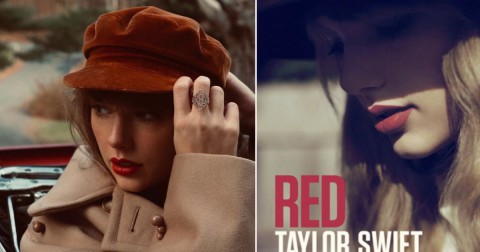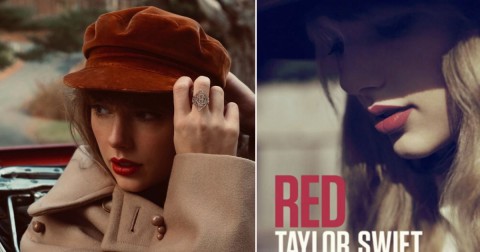 4. The biggest single from Red in terms of UK chart sales is the dubstep-infused I Knew You Were Trouble, on 1.43 million, including 63.5 million streams.
5. The hit that got away? Despite not getting the single treatment, Red's opening track State Of Grace charted at Number 36 on the week of the album's release, and is the record's biggest song after its seven singles, with 9 million streams.
6. As well as hitting Number 1 in the UK, Red topped the charts in a further 41 other countries. It entered the Billboard album chart at Number 1 with 1.21million sales – the biggest first week sales since Eminem's The Eminem Show in 2002 – and went on to sell eight million copies by 2014. It was also the second Taylor had opened with over one million first week sales.
7. The UK's Red's total chart sales stand at 793,00, according to Official Charts Company data, making it 2x Platinum. 
8. Red featured a duet with Ed Sheeran on Everything Has Changed, who Taylor took on the Red tour with her. Entitled Everything Has Changed, he revealed that he had rerecorded it for the updated album, which now also features another Ed duet called Run.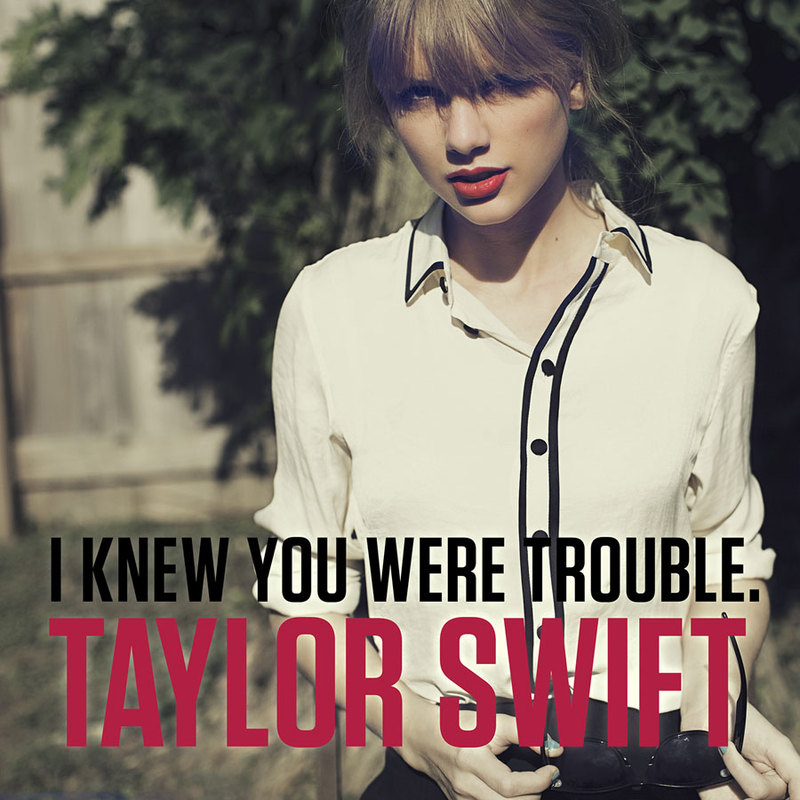 9. Talking of Run. Sort of. Gary Lightbody, lead singer of Run hitmakers Snow Patrol, featured on The Last Time and has reprised his role on Taylor's Version too. Other artists who feature on the new remake include Phoebe Bridgers (Nothing New), Chris Stapleton (I Bet You Think About Me).
10. The eclectic nature and huge list of contributors to Red were a result of Taylor wanting to try a host of different styles to see what fit. As well as Taylor herself, Over 40 different producers, engineers and mixers are credited on the album - including Max Martin, Shellback and Jeff Bhasker - plus 52 musicians.
11. The title Red stemmed from Taylor looking at the use of colour as a way of describing her emotions. As she sang on the album's title track, dark grey indicated alone; and blue referred to her losing her partner. Some fans put two and two together and surmised that the song was about her ex, US musician John Mayer, who has synaesthesia (i.e. he sees music as colours).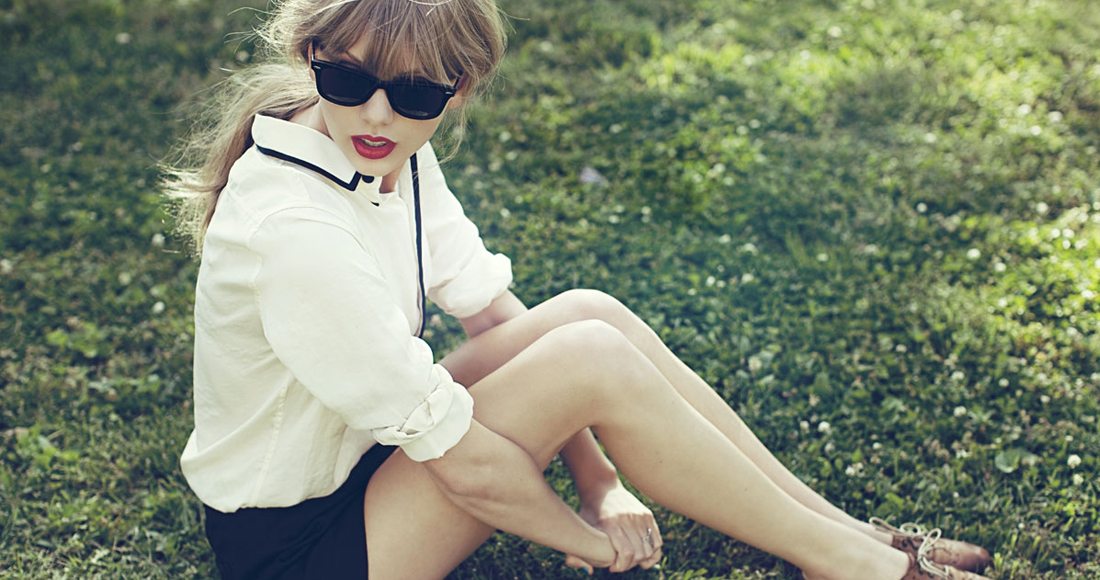 12. In fact, the entire album sounds like it was a bit of an ordeal for Taylor to write: "Thinking about what that means to me and all the different emotions that are written about on this album - they're all pretty much about the tumultuous, crazy, insane, intense, semi-toxic relationships that I've experienced in the last two years," she noted. "All those emotions - spanning from intense love, intense frustration, jealousy, confusion - in my mind, all those emotions are red. There's nothing in between; there is nothing beige about any of those feelings."
13. Whoever the ex was that Taylor had in mind, she revealed that one had called her up after hearing it, telling New York Magazine that "(I) heard from the guy that most of Red is about. He was like, 'I just listened to the album, and that was a really bittersweet experience for me. It was like going through a photo album.' That was nice. Nicer than, like, the ranting, crazy emails I got from this one dude."