UPDATE 10/06/2021: HMV have revealed the first nine exclusive vinyl records that are part of their 100th anniversary Exclusives Day on July 24.
Alanis Morissette's seminal 1995 album Jagged Little Pill has been announced, and will pressed to red vinyl for the very first time, limited to 1,500 copies.
The XX's Mercury Prize-winning album XX will be available on glow-in-the-dark vinyl in a run of 1,500 copies, and two albums from Queens of the Stone Age - Like Clockwork and the Number 1 album Villains will get white and transparent yellow pressing limited to 1000 and 750 copies respectively.
View all the limited edition vinyl products announced so far for the centenary celebrations including Gary Numan, The Stone Roses and IDLES.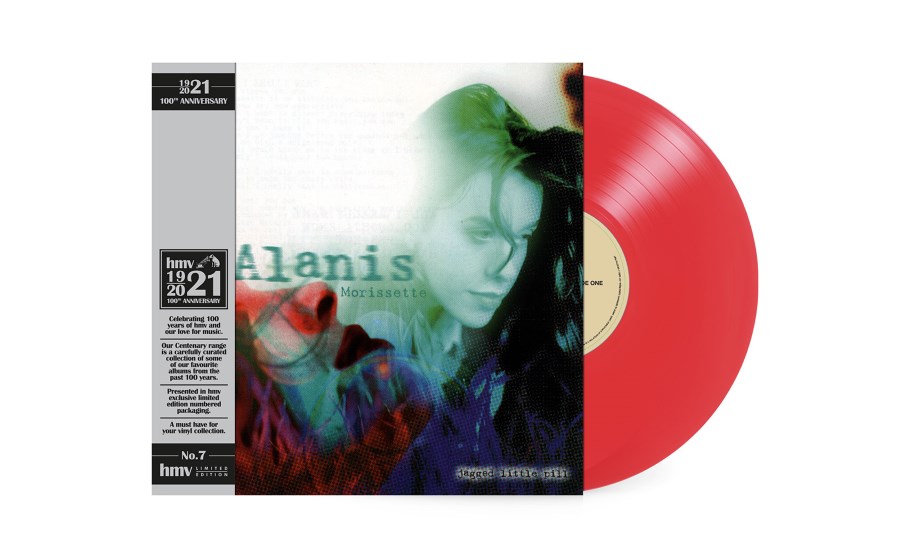 ORIGINAL ARTICLE 13/05/2021: HMV has announced its Centenary Vinyl 'Exclusives Day' to commemorate its 100th anniversary.
The high street music retailer will release 30 limited edition vinyl products in-store and online on Saturday July 24, with the titles selected being a "carefully curated collection of some of hmv's favourite albums". Further additions to the series will come out through the store's landmark year.
The products that are part of the centenary range will be revealed throughout the month of June. The anniversary event is a bolstered edition of HMV's usual Vinyl Week, which includes a vinyl sale and exclusive releases.
"Both new vinyl collectors and long-time vinyl fans will be delighted by the exclusives we've managed to secure for later in the year as part of our exciting 100th birthday celebrations," said Phil Halliday, Managing Director at hmv and Fopp."
HMV's exclusives day won't be the only big vinyl event this summer. In June and July, Record Store Day 2021 will see over 500 exclusive vinyl products be stocked in independent UK retailers.
View Official Charts' round-up of the best limited edition vinyl still to come in 2021.
The Official Vinyl Albums and Vinyl Singles Charts are published weekly every Friday at 5:45pm on OfficialCharts.com.
Image: James McCauley/Shutterstock