Pop music can be a fickle place at the best of times, so taking an extended leave of absence wouldn't normally be advised.
That said, in the eight years since Hilary Duff released her last album Dignity, the record has acquired a cult following as an underrated classic, making the prospect of her comeback years later all the more exciting. 
With her new album Breathe In. Breathe Out. released in the UK next week, Official Charts called up the star to find out more about the record, working with Ed Sheeran and how she rediscovered her place in pop. 
Hi Hilary! Where are you at the moment?
Hello! I'm at my house in Los Angeles and I've got a long day of promo lined up. It's funny, being a mum now means I have guilt about missing certain things. It takes a lot to put a record out. My job is a very selfish one – it's all about me, which is so against what the last three years have been like as a mum.
Your first album in eight years Breathe In. Breathe Out. is released in the UK next week, which is pretty exciting, isn't it?
It's really exciting, I feel really good about it! I don't know what's going to happen and I'm trying not to have too many huge expectations. It's scary to come back after being away for eight years. That was a choice that I made and it felt really good, and now I get to share a new record with everyone. I know there are fans out there that are loyal to me and have kept tabs on me over the years I've been out of music. I'm excited to share what I sound like now and what I have to say.
It's a long time to be out of the pop circuit; do you feel like you've been welcomed back into it?
I think the response has been positive but I'm the worst… people tell me 'wow these numbers are great!', but I don't really have anything to compare them to. I'm not stupid; I know that pop music is in a very different place from when I last released music. I definitely get the importance of social media, but I'm not one to sit there and read comments. I think the response has been good overall – although it's pretty hard to get your song on the radio these days. I'm working at that.  
Radio is still an important factor in getting a big hit; is it frustrating when you discover that stations won't play your song?
To be honest with you I have no idea! This whole thing is an entire new experience for me. I mean, in America they play the same five songs every day, over and over again. It's not a jealousy thing – more the power to them! Those people that are having that crazy success right now are winning; they're empowering to watch and I like to see what they're doing and hopefully learn something from them.
You've managed a successful music career without a big radio hit before…
You're exactly right – I've never had a huge radio hit, but yet I'd go on tour and sell out 20,000 seat venues across the world. Radio has never been my strong suit, which just shows it's the fans that have really carved out a stage for me when others didn't believe in me because they thought of me as just an actress from some Disney show. I'd love a touring career again; I miss having that live connection with fans and putting on a great show. After I finish the second season of Younger I'm getting back out on the road and seeing what comes of that.
Would you ever consider teaming up with a Zedd or David Guetta on an EDM-pop banger?
Totally, yes! I mean the opportunity has to come up, but sure. I love hip-hop music all the time as well and I'd love to do something with a hip-hop artist.
You worked with some big names on the album…
I got to work with Ed Sheeran and Tove Lo on this album which was amazing. I'm so proud of that. I feel like they set the tone of the record perfectly. Tove Lo has a great edge to her – and I feel like I have an edge that people don't know about or necessarily expect - so it was great to bring out that side of me with her help.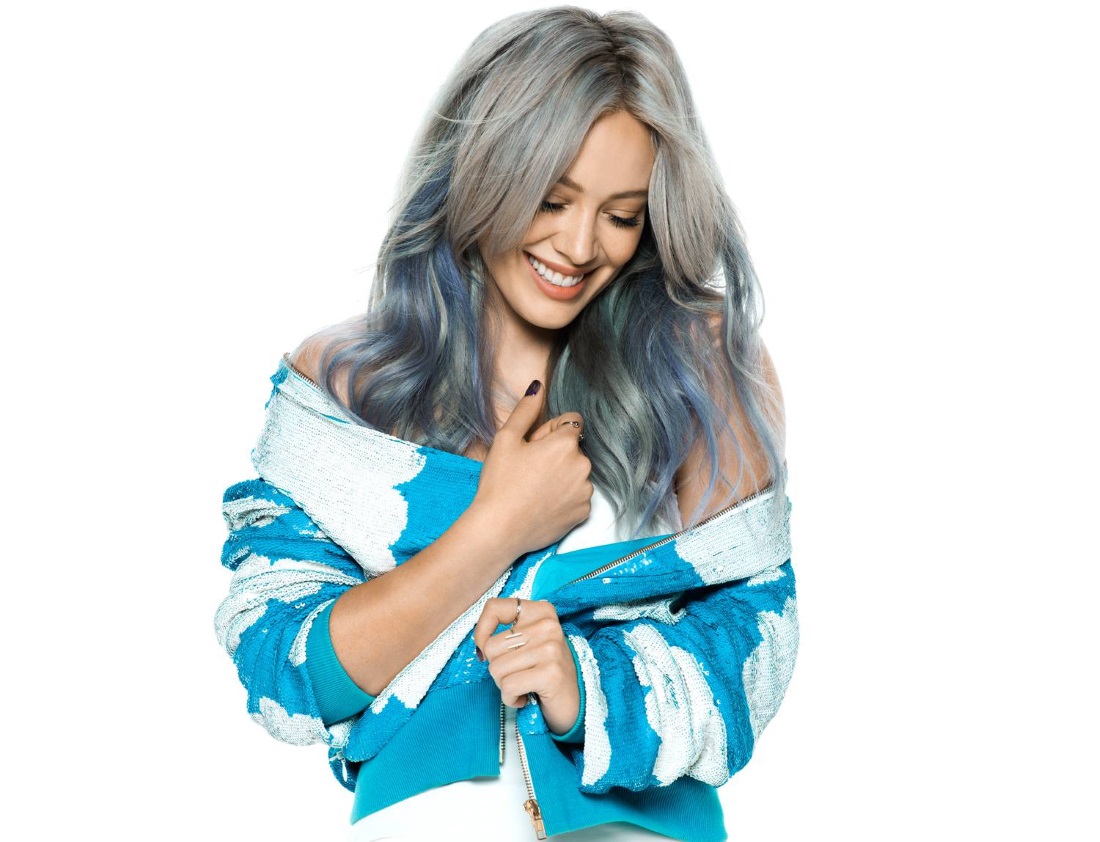 You scrapped the original version of this album and started again. What happened?
The record started out folkier with a more singer-songwriter feel. There are still a few songs on the record with that sound, like the Ed Sheeran song Tattoos and Brave Heart. I think it's okay to have that mix on there, but I really wanted some of those super strong pop songs that Sweden really seems to have their finger on right now. It was great to get out of my element and add those songs to the mix.
It felt like a good direction to take the album for where music is right now and for what I wanted to sound like. It takes a minute to work that out, but I feel like I've discovered what sort of artist I am again. I still sounds like me tonally, but the content has changed.
What happened to the rest of the songs?
A couple are still on the album, and the other ones I really loved are bonus tracks. Belong is one of my favourites but it didn't quite fit with the main record. It'll be interesting to see which songs people buy and what they react to.
What's the best song on the album?
That's too hard! Which is your favourite?
One In A Million.
I love that one, obviously. The thing is I've lived with the songs for a lot longer and I burn out certain tracks and then fall in love with them again. Yesterday I was really enjoying My Kind. It's a summery song about that craving you have for something that you know isn't right, but it's right for the time being. Arms Around A Memory and the title track are big favourites for me as well – they're quite dreamy and spacey and EDM.
The folkier songs sound like your earlier pop rock sound; was that an intentional nod to the past?
That's probably because I wrote them! I wrote Brave Heart and Lies and they probably sound more like a nod to the older me because I mostly wrote them.
It's been 12 years since So Yesterday came out. What do you remember about that period in your life?
Oh my gosh, that was such a crazy time for me. God yeah – it's a bit of blur, but at the same time it was such a pivotal moment for me. I was working my ass off like crazy to get where I wanted so I had to be everywhere. It was all a bit of a roller coaster; I didn't know what was going on but I was diving in head-first anyway. I just held on tight!
I'm naturally a pretty driven person and I remember having the mind-set that if something was working, I would go bolt to the wall. I'm still like that now; I'll never sit down and write a full song – I'll start it, take it to someone and if they like it, we'll work on it until it's perfect. I remember back then thinking I would do whatever it takes - plus I had the energy to do it because I was young!
Do you still have the energy for it now?
I still have the energy but I don't know what this record's going to do. I'm starting all over again and it's terrifying, but I'm ready for the journey and the ride of where it takes me. I'm so excited to share this record but I don't know what level of success it will reach yet, but I'm ready to accept whatever level that is. I have a TV show, a life that I love already and I'm adding this into the mix… I do hope it's a success.
Will we be waiting another eight years for your next album?
I seriously hope not! I'm really inspired right now and I'm sad that the making of the record process is over – it's so addictive. I feel like I've learnt everything from scratch again with this album, so I'll see what the reaction is and take it from there. We'll see!
Hilary Duff's new album Breathe In. Breathe Out. is out on June 22.