Global release day has been confirmed to start from next month, with new music being released on a Friday as part of 'New Music Fridays'. 
The IFPI, which represents the worldwide recording industry, has announced that new music will be released on Fridays across the globe, meaning that fans in many countries will no longer have to wait for days to get access to newly-released tracks and albums.
The move means that the UK's Official Charts, compiled by the Official Charts Company and broadcast on BBC Radio 1, will move to a new slot hosted by Greg James every Friday from July 10.
The Official Charts will be announced in its traditional Sunday slot for the last time on July 5, ending a 28-year chapter of broadcasting history and the dawn of an exciting new era for the chart. The Official Singles Chart and Official Albums Chart (and many other genre charts besides) have been announced every Sunday afternoon since moving from Tuesday lunchtime in October 1987.
The high profile Friday drive-time slot will start from 4pm, kick-starting the weekend with the rundown of the UK's official biggest tracks of the week. The full Official Singles and Albums Chart Top 100 and accompanying genre and format breakdown charts will be published on OfficialCharts.com from 6pm Fridays.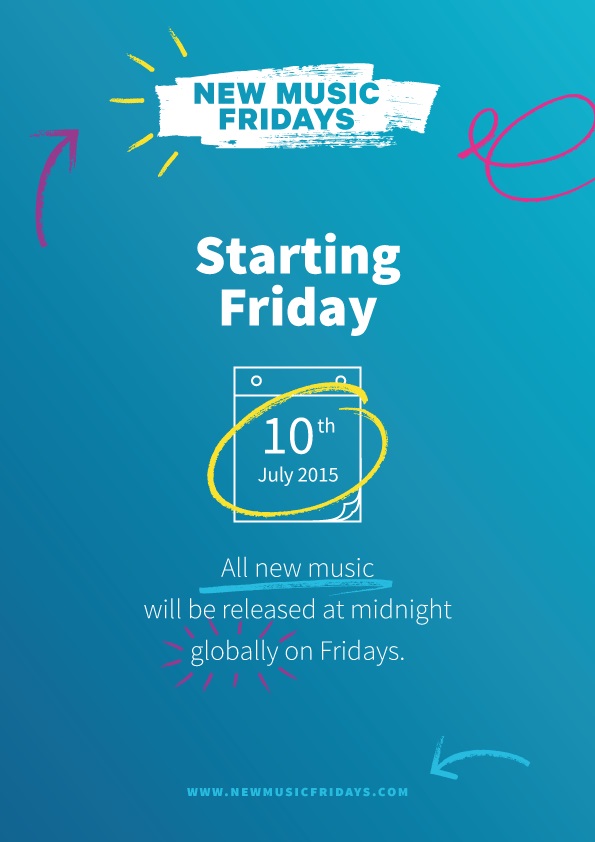 "Moving to Friday ushers in a new era for the Official Chart this summer," Official Charts Company chief executive Martin Talbot said.
"From July 10, every Friday night will be party night for all the artists and their UK fans celebrating their latest chart position. It is going to be a fantastic new beginning for the Official Charts."
Up until now, music has been released on different days of the week in various countries - from Mondays in France and the UK, through Tuesdays in the US and Canada and to Fridays in Australia and Germany. That will change on 10th July when new music will be released on Fridays at 00:01 local time around the world. 
The move will mean fans can now get new music on the same day worldwide rather than having to wait for their own national release day, putting an end to fans being unable to access music in their own country when it is legally available elsewhere.
The move to 'New Music Fridays' will take place in more than 45 recorded music markets worldwide. Of these, only 11 countries currently release music on Fridays, while the others will switch the day that new albums and singles become available.