As you may have noticed, the UK will hold a general election next Thursday.
While we will be voting, we have to confess that here at Official Charts, we're much more concerned with who's at Number 1 than Number 10. But to get into the spirit, we looked at when popstars dropped the mic and picked up a megaphone to get a little bit political.
Kanye West
While he may be more famous for his A-list marriage, his fine threads and his favourite hobby of leaping onto stages during award acceptance speeches, Kanye is also not afraid to speak out for causes he believes in. Yeezy has criticised homophobia in hip-hop and went on live television to accuse then-president George W Bush of not caring about black people in the wake of Hurricane Katrina. 
While his views and music may spark political debate, Kanye won't be heading into government himself. "In no way am I a politician," he said in a speech at top US university Harvard. "I'm usually at my best politically incorrect and very direct." You can say that again!
View Kanye's full chart archive
Madonna
Over the course of her 30-year career, Madonna has never shied away from big issues. From her early days championing gay rights and promoting AIDS awareness, to supporting President Obama and her interesting use of political figures in her recent, controversial #rebelheart Instagram campaign, Madonna has always tried to make you think.
She memorably appeared in the Rock The Vote campaign to get people to register to vote in the US, and included a scented insert in her 1989 album Like A Prayer with the facts about HIV and AIDS.
Beyoncé
There is much more to Bey than dance routines, Instragramming her holidays and generally killing it in the vocal department.  
Criticised in some media for not talking about feminism directly, Queen B silenced many of her detractors – before attracting new ones, but that's always the way – on her fifth solo album Beyoncé. On album track Flawless, Beyoncé samples a speech by novelist and feminist Chimamanda Ngozi Adichie.
All Beyoncé's hits in the archive
Lorde
She was one of the youngest female solo stars to debut at Number 1, but Lorde hasn't let her youth get in the way of defending what she believes in. When it comes to feminist issues, Lorde has – rightly or wrongly – called out some of her pop peers on their behaviour.
Lorde has also lent her distinctive voice to a campaign to get young people voting – before she was even eligible to vote herself. Then 17, Lorde appeared in a video for the New Zealand Electoral Commission urging other young people to use their vote.
Kendrick Lamar
While many popstars use their fame to encourage people to vote, Kendrick Lamar takes a different view. The rapper has said in numerous interviews he doesn't actually believe in voting. He's explained that he thinks communities should look after their own interests.
That hasn't stopped his music being politically charged, though – his recent Number 1 album To Pimp A Mockingbird tackles racism and gun violence in the USA.
He did admit in a recent radio interview, however, that if Barack Obama could stand for a third term as President, which constitutionally he cannot, he'd vote for him.
See Kendrick's chart story so far
Noel Gallagher
In the '90s, Cool Britannia was in full swing and Oasis – the Gallagher brothers in particular – were its kings. Noel made partying with politicians cool again when he nipped down to 10 Downing Street to chat to then-prime minister Tony Blair in 1997.
Attracting criticism from some music fans who feared their working class heroes had sold out, Noel has since confessed he regrets the photo of him hanging out with Tony B but not that he went in the first place. 
As our grandma would say, we think it's a very nice photo and you look nice and smart, Noel.
Noel Gallagher claims fastest selling album of 2015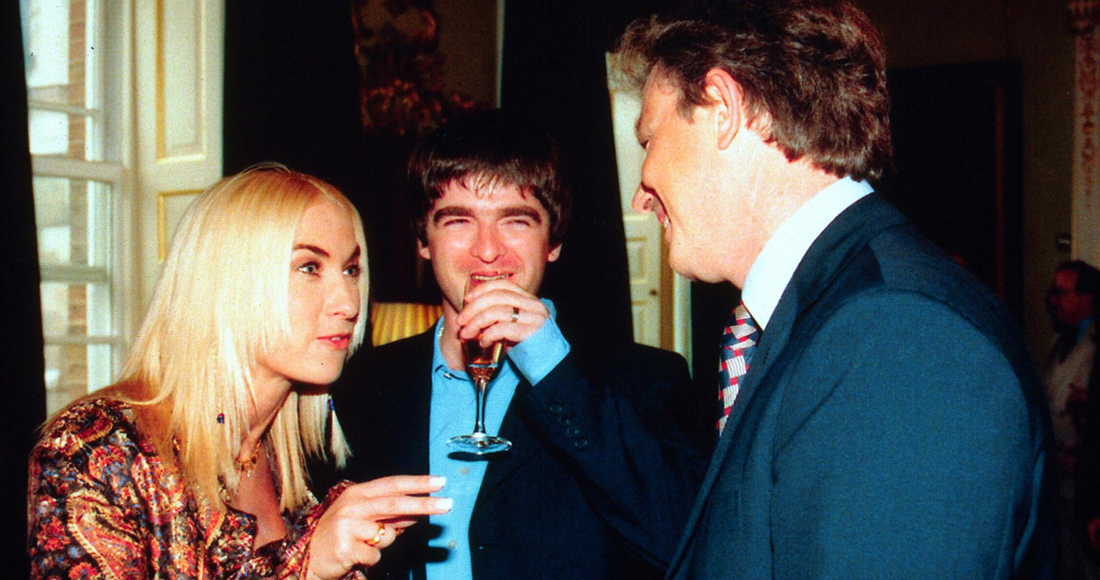 George Michael
In 2002, the former Wham! singer used his single Shoot The Dog and its satirical video to criticise US president George W Bush and the UK government's foreign policy. The track reached Number 12 in the UK.
Long an advocate of world peace, George sent the piano John Lennon used to write Imagine to various locations of conflict across the world to promote an anti-war stance. 
George Michael's Top 20 most downloaded songs
Bono
Bono isn't just the frontman of global success U2, the outspoken singer has also been the face of a number of high-profile campaigns to raise awareness of AIDS, world poverty or hunger, to name a few.
While he may be used to hanging out at high-level summits, and organising huge events like Live 8, Bono's political passion is nothing new – U2's early music dealt with serious political issues of the time. He's been nominated for the Nobel Peace Prize three times too; Bono means business.
All U2's huge hits on our chart archive
Bob Geldof
It might be hard for many people to recall, but Sir Bob was originally a popstar before finding his calling as a famous activist. The singer of Boomtown Rats made headlines for his impassioned campaign to raise money for victims of the famine in Ethiopia in 1984, helping to create one of the biggest-selling singles of all time, the original Do They Know It's Christmas? by Band Aid.
The song has been to Number 1 four times, more recently in 2014. 
Band Aid's Do They Know It's Christmas? tops the Official Singles Chart with bumper sales
Lady Gaga
Lady Gaga has long spoken up for the underdog and for those who are "different". Championing feminism, LGBT rights and a passionate critic of bullying of any kind, Mother Monster is certainly not afraid to stand on her soapbox and be counted – and when you wear the kind of shoes Gaga does, that's certainly an achievement.
In 2010 she gave a rousing speech against the controversial "Don't Ask Don't Tell" policy in the US army.
All Lady Gaga's hits in the archive
Geri Halliwell
Besides thinking up Girl Power and hanging out with political hero Nelson Mandela, Geri's also been known to get serious when it comes to the ballot box too. Although Ginger Spice had previously praised Margaret Thatcher as "the first Spice Girl", in 2001, she switched sides, briefly appearing in an election broadcast for Labour, and saying she backed Tony Blair.
See Geri's solo hits in our artist archive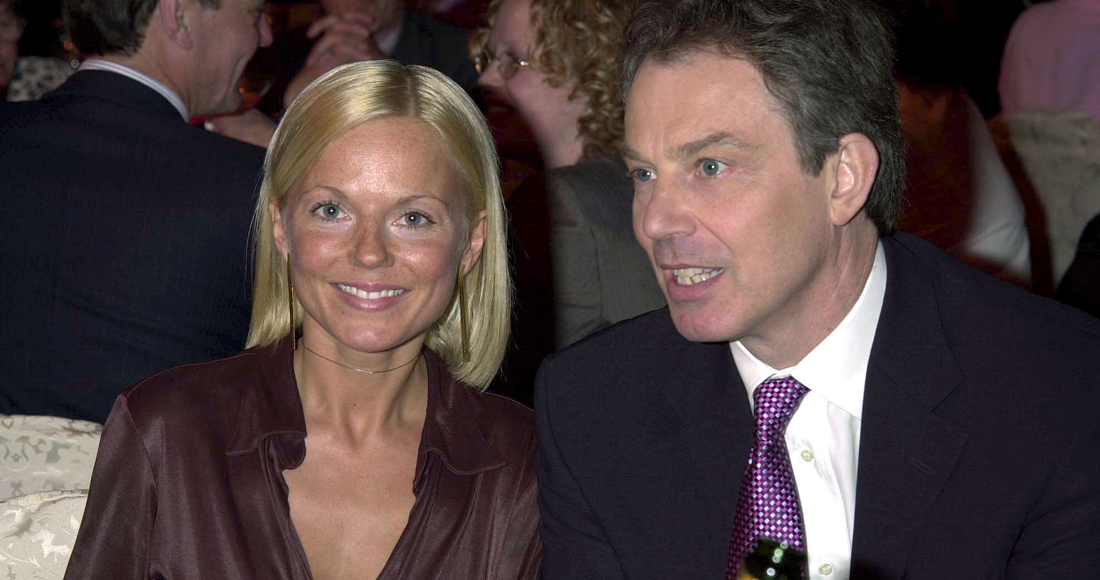 Paloma Faith
BRIT Award-winning Paloma has criticised other popstars for not being political enough and decided it was time to act. And while she's not afraid to make her own speeches, Paloma's latest political move saw her take a different approach, inviting columnist and activist Owen Jones to come on tour with her as a support act.
See Paloma's full clutch of hits and track their chart runs in the archive
Which other popstars have been known to get busy with the soapbox? Get involved on Facebook or Twitter.
Images
Noel Gallagher in Number 10: REX Shutterstock
Geri Halliwell and Tony Blair: Richard Young/REX Shutterstock
Main image – Noel Gallagher by Lawrence Watson