This year marks 40 years since the release of Rumours, from Fleetwood Mac, one of the most revered and talked about albums ever.
From its iconic cover, to its songs, which you can still hear played regularly on the radio and all around you, Rumours fairly quickly established itself as a classic.
Almost as fascinating as the material itself was the backstory behind its production, with the band in love, at war and, shall we say, indulging in the full trappings of rockstar hedonism.
MORE: See all Fleetwood Mac's UK hit singles and albums in their archive
The album first entered the Official Albums Chart at 57 – it wasn't unusual for albums to start low and climb back then – but rocketed 50 places into the Top 10 the following week. Rumours would spend 44 (non-consecutive) weeks in the Top 10 and while it did a little bit of pogo-ing up and down, it never went lower than 15 for almost a year.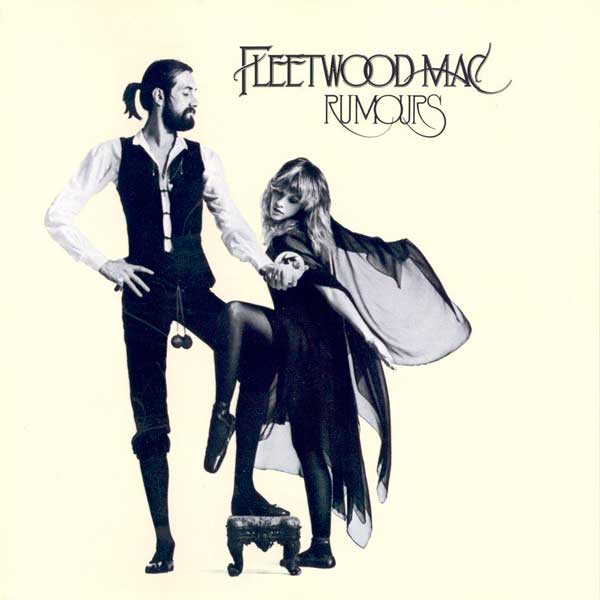 Band members Mick Fleetwood and Stevie Nicks were the only ones to get on the album cover. Note the, erm, balls swinging between Mick's legs. 
Surprisingly, perhaps, Rumours only managed one week at Number 1, in January 1978, dispatching Bread off the top before being deposed themselves by Abba's The Album. View the Official Albums Chart the week Rumours went to Number 1
It also might shock you to know  the album's four singles weren't hugely successful. Lead single Go Your Own Way – which gained new fame years later when it was featured in a car advert – peaked at Number 38 in 1977, and while it has made a few reappearances in the Top 100 since downloads were counted toward the chart, it never bested that original high. Follow-up Don't Stop befell a similar fate, landing at 32, but the third single fared slightly better.
The Stevie Nicks-led classic Dreams – widely regarded and well-loved as a masterpiece today – managed Number 24 in the UK, although it was to become the band's only US Number 1. The album's final single You Make Loving Fun stalled at 45, but the singles' relative under-performance didn't do Rumours any harm. Maybe record buyers loved the songs so much they were inspired to buy the whole album, because it has sold a LOT.
Rumours is one of the Top 20 biggest selling albums of all time, with latest sales standing at 3.8 million. Thanks to the resurgence of the vinyl format – which, as any muso at a party will tell you if you ask (and even if you don't), Rumours was originally produced to sound best on – Rumours still sells pretty well. Rumours was the fifth top selling vinyl album of 2016, in fact.
It's spent 669 weeks in the Official Albums Chart Top 100 and a reissue in 2013 brought Rumours back to the Top 3 for the first time in over 30 years. Rumours is still a regular fixture in the Top 100 today.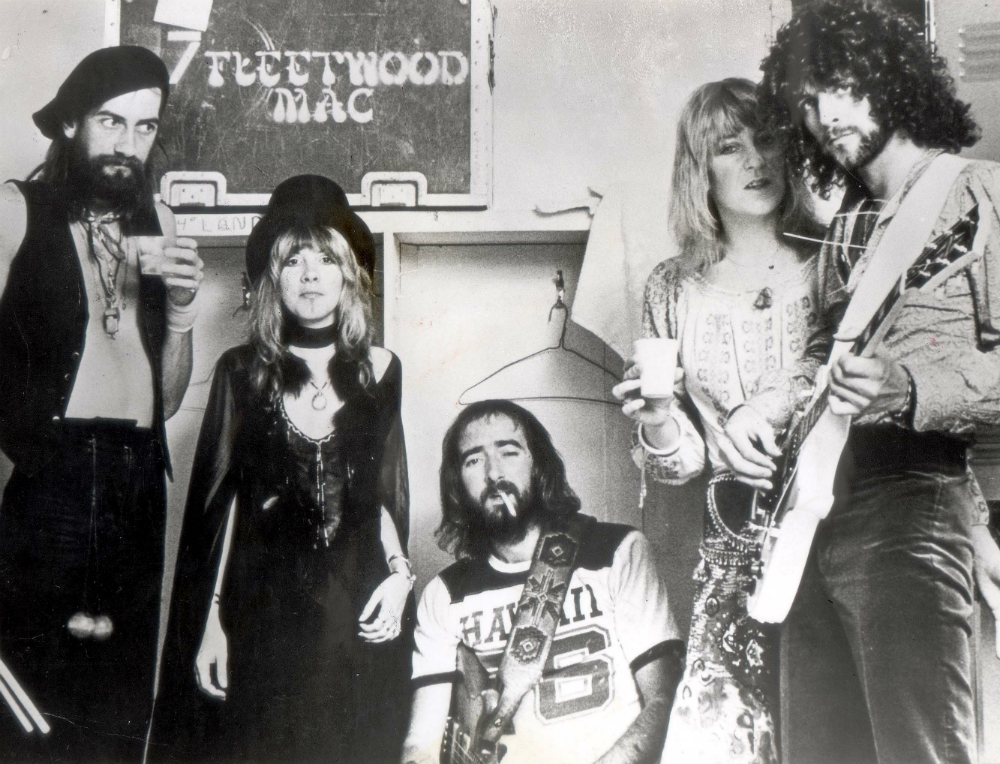 Fleetwood Mac in 1977, at the height of Rumours' success, and managing to stop killing each other long enough to pose for a photo (Daily Mail/REX)
Many artists have cited Rumours as a major influence, with Lorde calling it a "perfect album". All of the songs have been covered in some form or another. Of the notable ones, Dreams not only returned to the Top 40 twice, it improved on its original chart position too! Ouch! The Corrs' cover of Dreams hit Number 6 in 1999, while a Deep Dish reimagining of the track, which featured fresh vocals from Stevie herself, reached Number 14.
Songbird, originally sung by Christine McVie on the album, was covered by Eva Cassidy and became one of her signature songs and the name of her chart-topping posthumous album. The Chain has been used for decades as the theme tune for the BBC's coverage of Formula 1 motor racing.
Rumours' most downloaded song is Go Your Own Way, clocking up 290,000 sales, and it's the most streamed too – around 200,000 of you a week playing it at the moment. Looking at the stats from all the stores reporting into the Official Chart, 1,600 of you have downloaded Rumours this year, with 8,400 physical copies also finding their way into your homes. And that is an actual fact, not a rumour.
Happy birthday Rumours!