20 years ago this week, the Spice Girls' phenomenon proved it hadn't just been a flash in the pan, as their second single went straight in at Number 1, with bumper first-week sales.
Wannabe had been a force to be reckoned with, spending seven weeks at the top over the summer but the follow-up was a decidedly different affair, a polished R&B track that oozed style and confidence.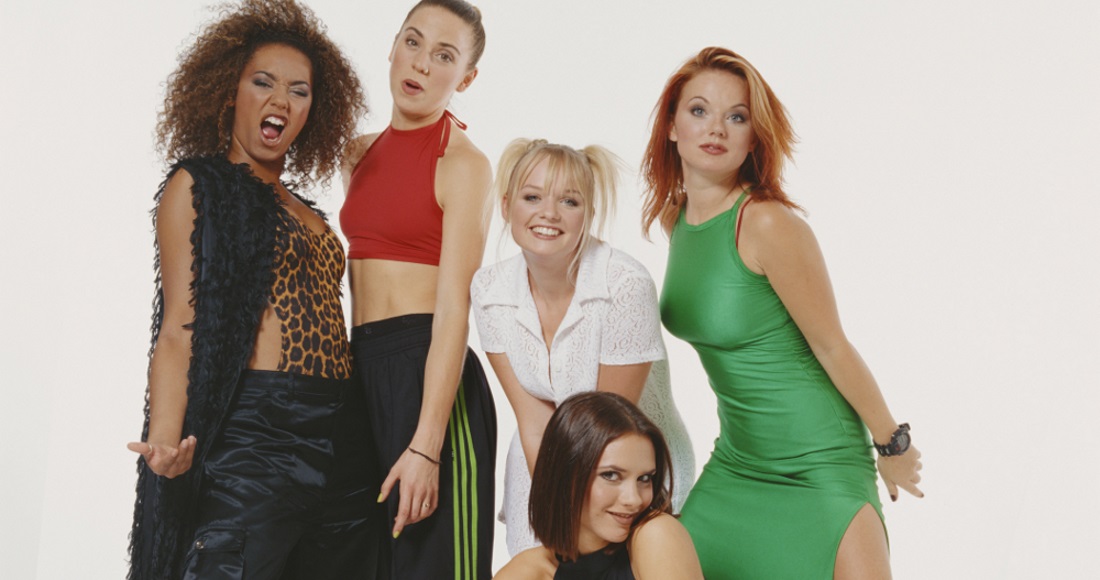 Image: Rex
The change in direction didn't faze fans, and Say You'll Be There flew off the shelves (singles were sold on shelves in shops then), shifting 323,670 copies in that very first week.
MORE: See all the Spice Girls' UK hit singles and albums
In the last 20 years, it's sold 961,000 copies, and around 40 people a week are still buying it. Who knew?! Say You'll Be There was the fourth biggest selling song of 1996. Spice Girls actually occupied three spaces in the yearly Top 5, thanks to Wannabe (2) and the third single 2 Become 1 (5)
More Number 1s would follow, of course, but Say You'll Be There was the one that proved there was more to Spice Girls than hype.
Spice Girls had some good company in the Top 40 that week. Click on the Top 10 below to see the full chart.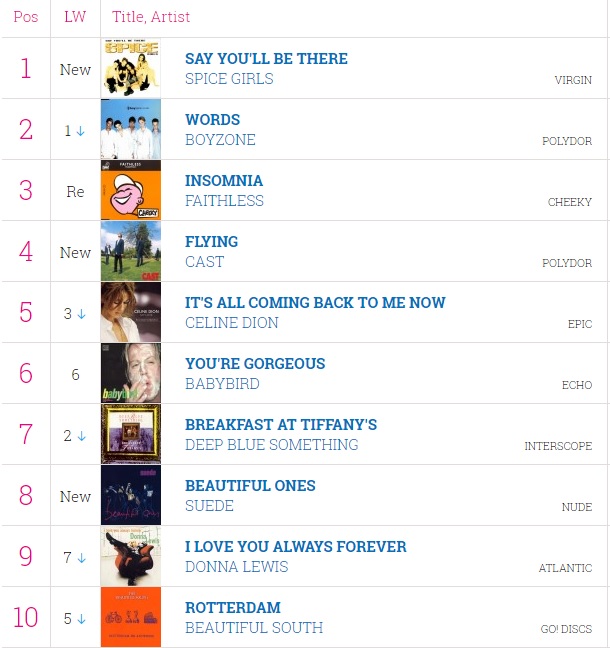 The Top 10 was certainly eclectic, with pop, indie and dance music sitting comfortably side by side. Faithless's classic Insomnia finally became a hit almost a year after first release (3), while Suede were shaking their bits to the hits at 8 with Beautiful Ones.
It's all about Say You'll Be There, though. Take it away, Spice Girls: