Turn back the clock to February 1996 and the charts were a very different place – but then so was the world! We look back at what was happening in music and beyond around this time 21 years ago.
Number 1 single
At the top of the Official Singles Chart was Babylon Zoo, with Spaceman. The track – or at least a small portion of it – had been the main theme of a successful Levi's ad, and back in the '90s, that was practically a licence to have a hit.
Some record-buyers may have been disappointed to find that the fast, dancey part of the song featured in the ad was just the intro – things slowed down considerably, not to mention got a little weirder, after the first few seconds.
It didn't seem to put to many people off, though: Spaceman was Number 1 for five weeks. (You could actually find a five-minute version of the fast part on the 12" and CD single, format fans, but it got a bit samey after a while). Contrary to popular belief, Babylon Zoo – led by other-worldly Jas Mann – weren't a one-hit wonder at all. Two more Top 40 singles followed. To date, Spaceman's sales stand at 944,000. See Babylon Zoo's Official Chart archive.
What other songs were out at the time? 
Tracks making a big impression in February were Bluetones, Radiohead, Gabrielle, Blur, Bjork, Luniz with I Got 5 On It, Lighthouse Family's Lifted, and Robert Miles' trancepop-classic Children. Plus the earworm I Wanna Be A Hippy from Technohead – the kind of song your little brother would put on in the car (on cassette, obviously) just to annoy you. Superclubs like Cream, Renaissance and Ministry of Sound were huge, helping dance tracks to make an impression in the chart too. 
MORE: See the full Official Singles Chart Top 100 from this week in 1996
Number 1 album
Oasis's classic (What's The Story) Morning Glory? was spending its fifth non-consecutive week at Number 1 on the Official Albums Chart, its 17th week in the Top 3 overall. Tori Amos followed up her chart-topping Under The Pink, scoring the week's highest new entry at Number 2, with Boys For Pele. Alanis Morissette's debut Jagged Little Pill was making its slow ascent that would take it to Number 1.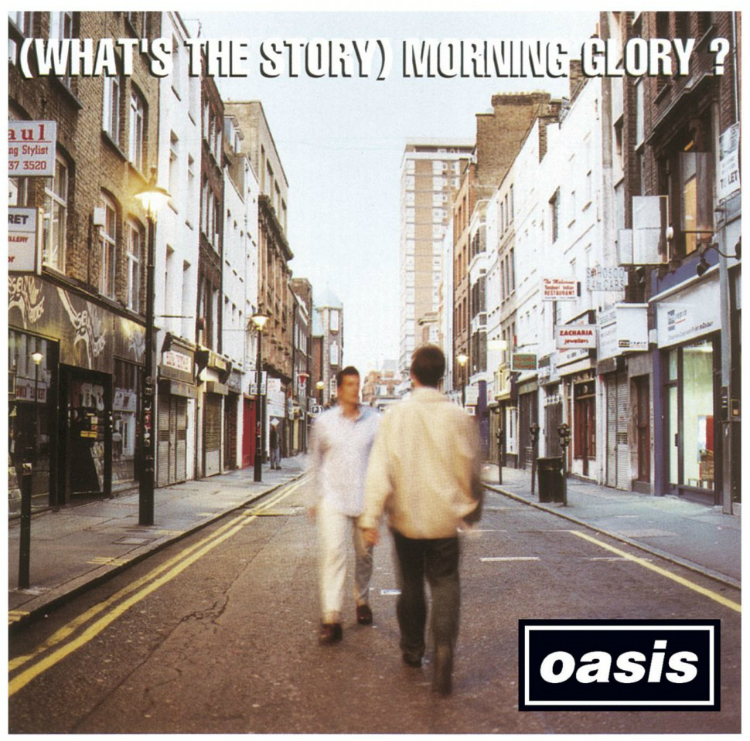 Big TV shows
It hadn't started quite yet, but thanks to a big ad campaign, anticipation was high for a new show coming on the horizon: TFI Friday. Helmed by Chris Evans, made famous on The Big Breakfast and riding high from huge success on the Radio 1 Breakfast Show, which he was still presenting, TFI Friday was to air from 6pm on – you've guessed it – Fridays.
Packed with frank and funny interviews, laddish loutery and big musical guests, TFI Friday was the only way to start your weekend and spawned scores of imitators. Also huge were soaps Coronation Street and EastEnders, plus hospital drama Casualty and cop show A Touch of Frost, which was watched by 17 million viewers that week.

Breakfast Show host Chris Evans was about to become even bigger… (REX)
Big at the movies
Number 1 at the movie box office this week 21 years ago was Steve Martin comedy sequel Father of the Bride. If that wasn't your scene, other big hits included action flicks From Dusk Till Dawn and Broken Arrow.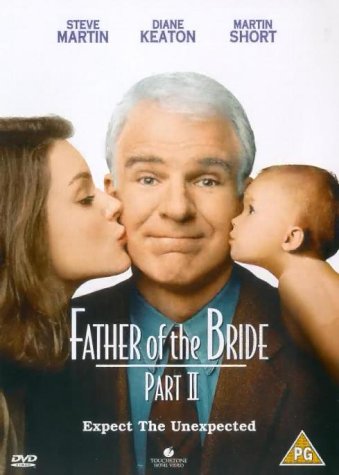 In the news...
Genetically modified food went on sale in the UK for the first time ever. It wasn't anything interesting, though – just tomato puree.
And excitement was building, with just a couple of weeks to go until the BRIT Awards. They certainly wouldn't disappoint: 1996 was the infamous year of Pulp frontman Jarvis Cocker's stage invasion during Michael Jackson's performance of Earth Song.
The cast of Friends were a pretty big deal – the haircut everyone wanted to have was still the "Rachel", inspired by Jennifer Aniston, even though the actress herself had moved on at the hairdressers by then.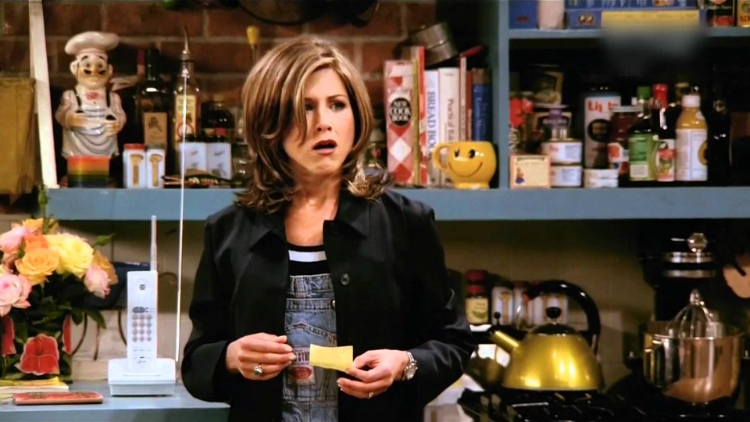 She had the Hollywood lifestyle, and the hair. One of those things was available to all. (YouTube/NBC)
Rumours were flying that boyband Take That were about to call it a day, after the departure the previous year of Robbie Williams. It turned out to be true: they announced their split on February 14.
Trends
The big toy of the moment was POGS, a set of collectable discs that you swapped with friends to play games with. Sounds gripping, doesn't it? Thank goodness the beginnings of the internet weren't too far away – although it would take about a year for a page to load.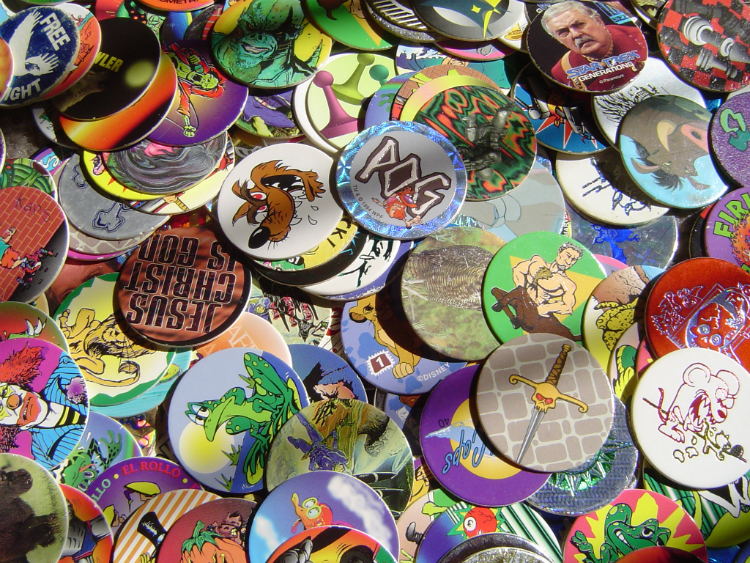 This is what children did before iPads. We can't even. (BoardGameGeek)
If you wanted to look down with the latest food trends, it was all about fajitas in 1996. The fact you had to basically put all the components together yourself at the restaurant table was apparently part of the thrill at the time. Imagine!
On your back, you may well have been wearing a sweater vest (nice), or windcheaters. Hoodies were big, as were those fetching Kangol hats and super-tight Ts with cartoon characters emblazoned on the front. Needless to say, your jeans would've been Levi's 501s or the nearest equivalent. And on your feet? Maybe some nice chunky boots or a pair of the ubiquitous Vans.
What's your favourite memory of early 1996? Let us know in the comments below: