Like so many moments in Madonna's career, opinion was split over her cover of Don McLean's cover of American Pie back in 2000. 
Released to promote her then-upcoming film Next Best Thing - a critically panned comedy-drama which she starred in alongside Rupert Everett - musos didn't like that she'd taken on an American country-rock classic, chopped it in half (her version is considerably shorter than the eight-and-a-half minute original) and given it a synthy dance-pop twist. 
But if anyone can turn controversy into a success, it's Madonna, and that she did: American Pie debuted at Number 1 on the Official Singles Chart 17 years ago this week in March 2000 with first week sales of 140,000.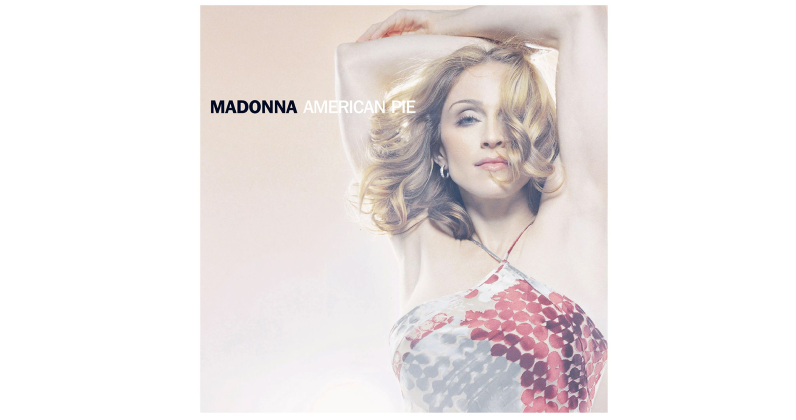 For all its naysayers, there were plenty of people who enjoyed her interpretation, including McLean himself, who described it at the time as "a gift from a goddess" and that her version is "mystical and sensual." He also said the release "means that if I don't want to, I don't have to work again," which may or may not have contributed to his glowing review.
American Pie became Madonna's ninth UK Number 1 single following 1998's Frozen, knocking off All Saints after their two-week run at the top with Pure Shores.
The song is Madge's 15th biggest seller in the UK with sales of just over 400,000 across physical, digital and streaming equivalent sales. And it seems a handful of you are still discovering it; the track was downloaded 19 times in the UK last week, while one person managed to snap up a physical copy. 
MORE: Madonna's Official Top 40 biggest selling singles revealed
As for the rest of the singles chart this week in 2000, well, it was a busy one - some 16 new entries landed inside the Top 40 that week. *NSYNC were new at Number 3 with Bye Bye Bye, Vengaboys notched up their sixth(!) Top 10 single with Shalala Lala (5), and Norwegian singer Lene Marlin landed her biggest UK hit with Sitting Down Here (6). 
Elsewhere, The Honeyz were to score their last sizeable hit with Won't Take It Lying Down (7) and boy band Northern Line were in the midst of their short-lived career with their second of three singles called, umm, Love On The Northern Line (15).
Listen to the UK Top 40 from this week in 2000 below and subscribe to our weekly Flashback playlist on Spotify, Deezer, Apple Music or Napster.