The battle for Number 1 is what the charts are all about, really. Sometimes it's a close-run thing, while occasionally it'll be a total routing, with one act destroying its competition. Winners can be worthy, or injustices, or total flukes, but one of the most exciting kinds of chart battle is the one whre you simply can't call it – who's going to take this one home?
2001 was a golden era for pop. The turn of the century had seen a resurgence in not only really big trainers, brightly coloured vests tops and streaky hair, but also radio-friendly manufactured pop, and one band who'd flourished under this trend were Atomic Kitten.
Surviving the shock departure of founding member Kerry Katona and going on to score a career-saving hit with Whole Again, the new-look Atomic Kitten had plenty to prove with their first proper single with the rejigged lineup, a cover of the Bangles' smash 1989 ballad Eternal Flame. Mixing things up and making the song a midtempo, Atomic Kitten were eyeing up a repeat run at the top spot, but they had some pretty big competition.
Another band who'd survived a lineup change and come out the other side stronger were Destiny's Child. As a slimmed-down trio, DC were in rude health, with two chart-topping singles in quick succession – Independent Women Part I and Survivor – and a Number 1 album to, ahem, boot. Their next attack on the charts was the Stevie Nicks-sampling Bootylicious, a rip-roaring, hip-swivelling challenge to any guy who dared question Beyoncé, Kelly and Michelle's hotness credentials.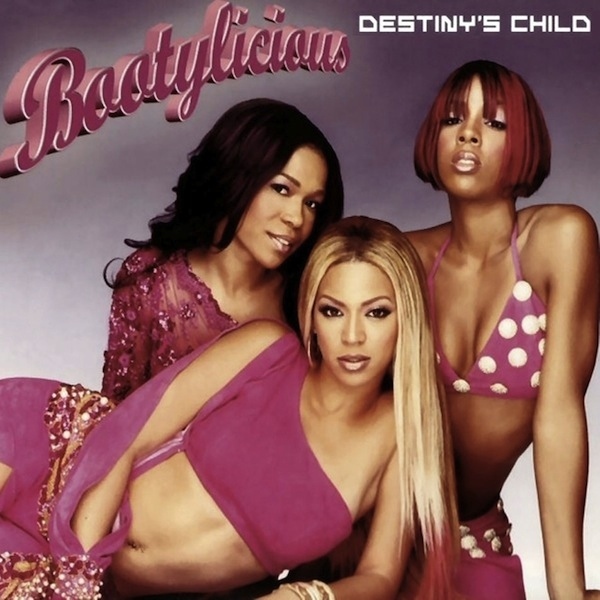 Two trios, two sides of the Atlantic, two very different songs. So who won? 
If you thought it was going to be a close thing, by the way, you were wrong. Eternal Flame absolutely ran away with it, selling 150,000 copies in its first week, compared to 56,000 for Bootylicious. You can, of course, factor in that by this point 440,000 people had already bought the song's parent album Survivor, whereas Eternal Flame in that form was unavailable elsewhere. Not that we're taking anything away from the Kittens' victory, of course.
Eternal Flame has racked up a total of 415,000 combined chart sales, while Bootylicious has a tally of 410,000. I'm sure Destiny's Child bear no grudge, particularly as their song has held up better in the streaming era - 14 million plays to AK's 1.2 million.
Elsewhere, O-Town scored their second and final UK Top 10 with All Or Nothing. Formed on the MTV reality show Making The Band, the US group are perhaps best known for their fun, knockabout and scarily sexist and objectifying hit Liquid Dreams.
Ian van Dahl's Castles In The Sky and Cosmic Gate's Fire Wire were upping the trancey techno banger quota in the Top 10, and farther down the chart, new entries included the Tweenies (!), REM and Catatonia.
View the full Top 100 Official Singles Chart from this week in 2001
Relive some of the Noughties' best and most bonkers pop moments in our gallery: