"Busy, busy, busy. Busy is good!" Dinah Jane blurts down the phone. As I dial in for an interview with Fifth Harmony, it quickly becomes clear I've caught them at a hectic moment. As well as reviewing the music video for their new single Angel ("I'm just making a few notes," Dinah quips), they're in the middle of rehearsals for their imminent South America tour.
"We're really excited because we've been performing the same songs for a minute now, so it's refreshing for us," Normani Kordei says.
Despite a jam-packed work schedule, all four members are present and correct for our chat about their forthcoming self-titled album. It's the group's third collection and first since the departure of Camila Cabello last December. It's also the first time the group have written songs for one of their records. 
"This is definitely one of our favourite eras," Dinah explains. "Just being involved so much in the studio... it helped so much to have co-writers and producers who now know where we're coming from. We're all in an environment where we can creatively open up to each other and not be afraid. There are no boundaries, and that comes through in the music. We've taken risks."
Fifth Harmony - the album - sounds like a group hitting their stride. As well as slick lead single Down, the quartet delve into vintage R&B-soul on Deliver, classic pop ballads on Messy and Bridges and, of course, their trademark club banger sound on Sauced Up.
One thing that stands out across the record is a feeling of positivity, something Normani attributes to the group being "the happiest that we've ever been. This is the moment we've been preparing for.
"It just feels really good, like everything is just right. Our team is being very supportive and making sure we are happy. We have the best A&R Chris Anokute, he gave us the freedom to be creative this time around. It was something we had to earn – the ideas were always there but it's just a matter of us proving ourselves to our label and songwriters so they trust us. It's all us, this album, top to bottom."
Here are the essential, need-to-know best bits about Fifth Harmony's new album, as told by the group themselves.
Over half the album's tracks have been written or co-written by the group
Ally: "This album has come directly from us – our blood sweat and tears have gone into this one. It's definitely our most personal album. It comes through in our voices and how connected we sound to the lyrics. We also share our stories about what we've been through and what every girl - and human - goes through!
"One of our proudest moments is Bridges because it has such a beautiful uniting message. It's what the world needs right now. There are so many beautiful harmonies and the melodies are really sweet. You really hear our voices strike through this song. We wrote it with Sebastian Kole, who is a genius. Lauren and I helped pen that one as well."
Guest features have intentionally been kept to a minimum
Normani: "It's all us baby! It's literally Fifth Harmony, the album. We're so excited because we've found our sound and we feel it's strong enough to be just us. And if anyone wants to jump on a remix track, we're open to that as well!"
A song from the album that best shows off its R&B moments 
Lauren: "For me, it's Deliver. It's super 'Destiny's Child' and it gives you good soul and harmonies. The melodies are crazy and the concept is awesome. It bounces, and it's super clever. Definitely one of my favourites on the album.
"It was written by Taylor Parks [who wrote the group's single Bo$$]. We definitely wanted to take on the R&B sound, because that's how we all identify as vocalists. The emotion of R&B sounds as well is something we all love."
The song that's going to get you dancing in the club
Normani: "Oh there are absolutely a few in there! There's going to be a bunch that'll make you want to dance to in the club. Some that are sneakily that way too. Sauced Up is definitely one of them. It's quite the title, but it's basically a night out in one song."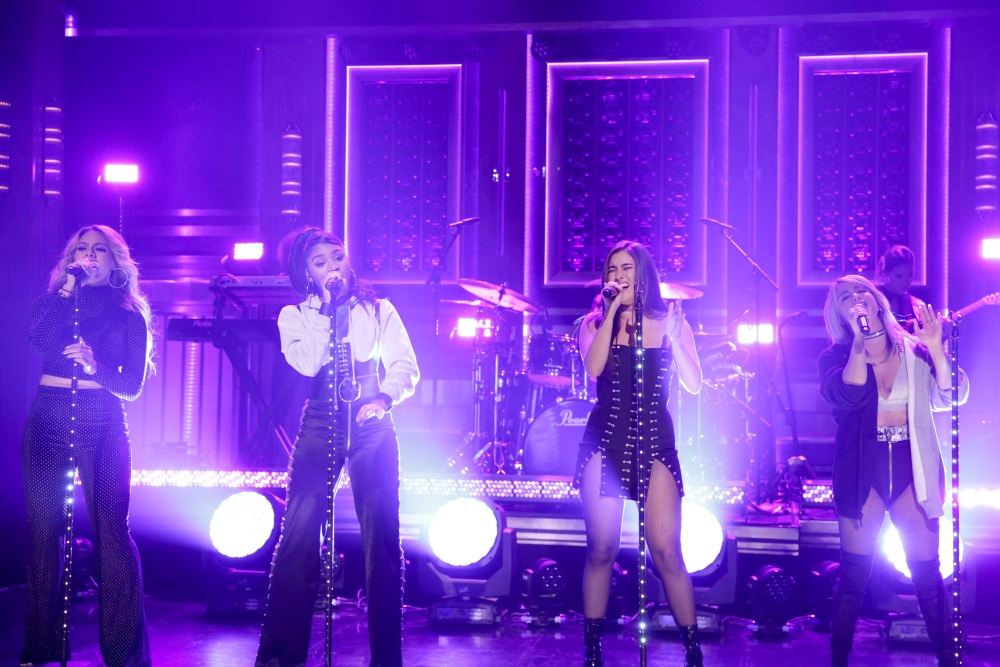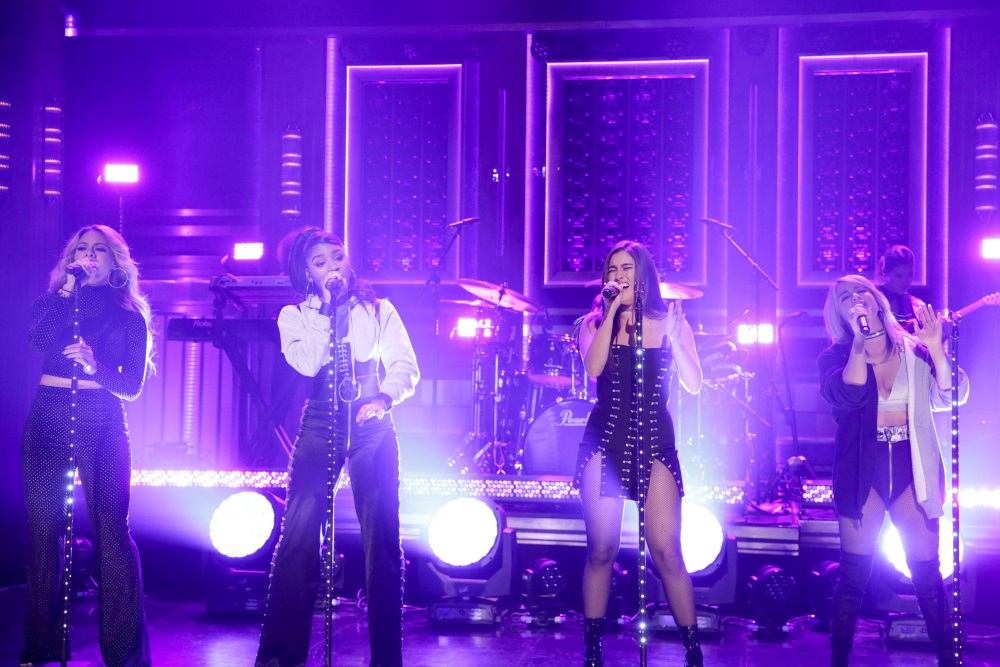 The song that's going to make us cry
Normani: "I think Bridges is definitely the most emotional because of the meaning behind it and what's going on the world today. There's a song on the album called Messy where we sound really vulnerable. It kinda sounds like Pussycat Dolls' Stickwitchu – it has that throwback vibe. It's the first time we have more than one song on the album where you can hear us be vulnerable."
Four emojis that best describe the album
Normani: "I'll have to say… the fire one. The flames."
Lauren: "I would describe it using the…oh wow, I don't know, this has just been thrust upon me! I'm going to say the little twinkle stars." 
Ally: "You know the confetti party blast? I would say that, because it's a celebration of where we are today and a celebration of new music… and a celebration of life, life is amazing!"
Dinah: "You know the purple head with the two horns that's smiling? I feel like it's that one! Maybe because we're watching a cut of our new video for Angel at the moment.
"It's a sweet album, but then we take it to sassy and fierce. I feel like people label us only as sweet girls, but it's not always fun to be nice, is it? Sometimes you have to step up and be a boss. I'm not always going to be taken advantage of for my kindness. This album definitely brings out a different side of me, of us!" 
🔥✨🎉😈
Fifth Harmony release their self-titled album on August 25. Songs Down and Angel are out now.