With no intention of making you feel absolutely ancient, 2023 marks 20 years since the release of Fall Out Boy's debut LP Take This to Your Grave. Since then, the Illinois-formed rock group have secured four Top 10 albums and 11 Top 40 singles; from Sugar, We're Goin Down to Centuries.
This week, Patrick Stump, Pete Wentz, Andy Hurley and Joe Trohman release their eighth studio album So Much (for) Stardust. It's an album that sees them reconnect with producer Neal Avron, the man behind their 2008 record Folie à Deux, and release under their original label Fueled by Ramen.
Ahead of its release, we caught up with frontman Patrick to talk fist fights, fan reactions and coming somewhat full circle.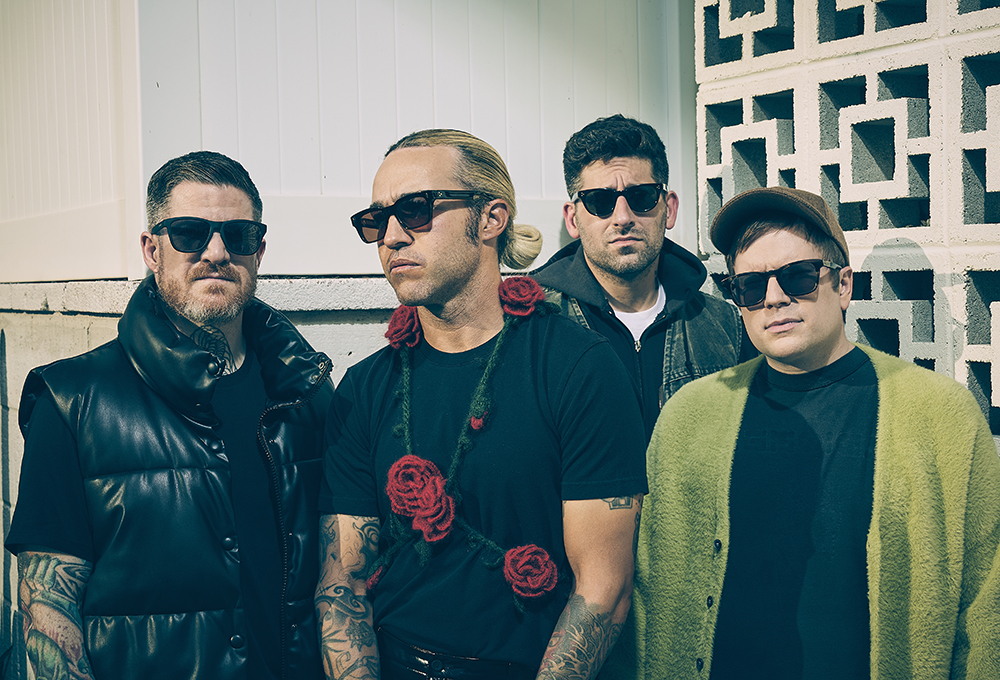 Patrick, it's been four years since the release of your last album Mania. How did the unprecedented events during that time influence the record?
It's funny, everybody keeps telling us 'you're back, you went away!' Really, the whole world went away over the pandemic. But it allowed us breathing room to work on the record quietly. Usually you're right in the middle of it; you come off a big tour and straight into the new record cycle. It was different being in a place where no one was asking when new music was coming.
Records take a lot less time to make now. You can make a record in a really short space of time if you want to. We've done that, and it's been amazing and I'm proud of those records, but I'd started to miss the way we make records in the early 2000s because you had to make them that way.
Mania saw you explore new avenues sonically, how does this album differ?
This was a chance to use these muscles we hadn't exercised in a long time. Things like the mic placement, dialling-in guitar tones for hours, those kinds of things. I was grateful to do that; it's something I've always enjoyed. You could lock me in a studio forever.
Mania was a very high tech record, one which really utilised technology. This one's much more about the live players. Songs like I Am My Own Muse really highlight how big a sound you can create with just people.
You've teamed up with past collaborator Neal Avron on this record for the first time since 2008. How did you end up reconnecting?
We sought Neal out; but he took some convincing! He doesn't really produce much now, he's a world class mixer. He's moved into that space so successfully and won so many GRAMMYs, but I kind of begged him. He said 'let's hear the music,' so I sent him some demos and convinced him.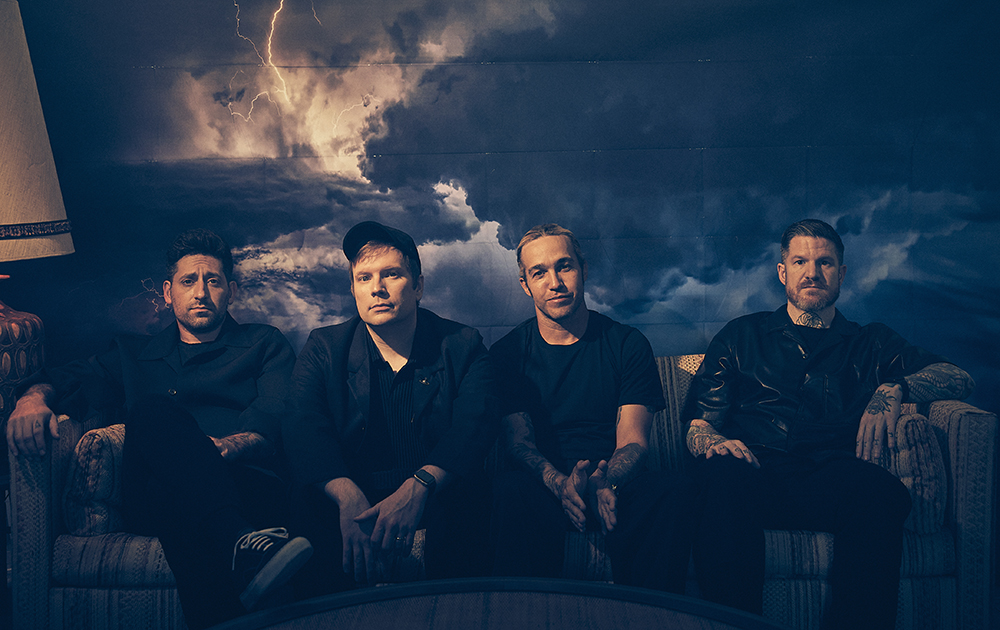 You've mentioned in other interviews that this album isn't a nostalgic 'throwback' record. How did you strike a balance and marry that classic Fall Out Boy sound with contemporary themes?
It really makes sense when you hear the whole thing. When you hear the whole piece together, it's very aware of our past without retracing our steps. We're still the band that made Mania four years ago, we're just trying a different method of production on this album. It sounds different, but I wouldn't say it's a 'throwback.'
The thing I admire most about the likes of David Bowie and Elvis Costello is the way they reinvented themselves. Thirty years from now, I'd love to look back and think 'we took risks and weren't scared to keep moving forward.'
It can be scary sometimes, because if you put out a record people liked, it's safe and comfortable to think 'that worked, let's do it again!'
Is there a particular track you're most excited for fans to hear?
It's so fascinating; we've been hosting listening parties and they're so interesting. Everyone has a favourite song, but it's never the same one. But, for me, the title track [So Much (for) Stardust] is probably my favourite. That means a lot to me. I really hope people resonate with a song called I Am My Own Muse too, mainly because I got to go absolutely nuts with the instrumentation. That was so fun.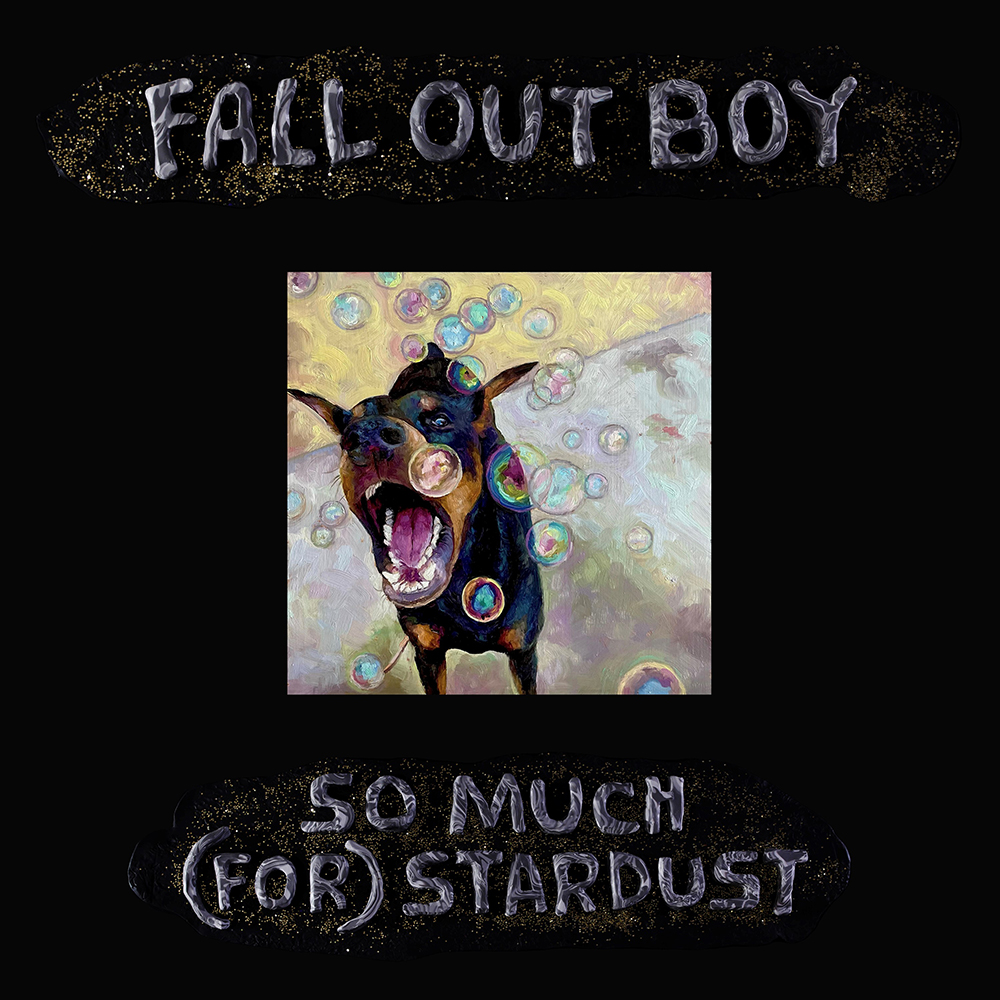 You've achieved so much as a group - is there anything still left to tick off the bucket list?
The only thing I can think is to work with Paul McCartney. He's the biggest person we haven't worked with, and I can't believe I'm saying that. We've been so extremely lucky. It's just so wild, I'm such a dorky suburban guy.
It's funny, I'll take the kids to the bus stop and their friends are like 'wait, you know Taylor Swift?' and I'm like 'yeah!' It's weird, you know? I think I'm just too silly to take myself seriously!
You're celebrating 20 years - two whole decades - since the release of your debut this year. What's the secret to Fall Out Boy's endurance in such a rapidly-changing landscape?
I have no idea, honestly. The thing that's so funny is that we put out Take This to Your Grave purely because we liked it and had fun doing it. We never expected this to happen. I told my parents I was going to take a semester off and go back to school after that, and it just kept going. The whole time I was like 'really, this is happening to us?' It didn't make sense to me. If you were going to put together a successful pop band, I wouldn't expect it to look or sound anything like Fall Out Boy.
I have no idea why we've had this endurance. All I can put it down to is that we like each other, which seems to be more rare than you'd think. I talk to a surprising number of bands who don't get on. We work through any disagreements we have. I've read stories about us getting into fist fights, but that's ridiculous! We bicker sometimes, but we get on really well.
I think my mum might still be waiting for me to go back to school...
Fall Out Boy's new album So Much (For) Stardust is released March 24 2023.