Over the last 20 years, Faithless have racked up a massive 17 UK Top 40 singles and seven Top 40 albums. Now, with their newest release Faithless 2.0 – a retrospective of the last 20 years with remixes of Faithless tracks from some of the biggest names in dance music – set to score the trio their third Official Albums Chart Number 1, we caught up with Sister Bliss about re-working their classics and what the future holds for the electronica legends.
Hi Sister Bliss! You've enlisted some big names on Faithless 2.0. Were you aiming to go as big as you could with it?
That was the aim! It wasn't an accident that we chose people who are at the top of their game. We're aware that certain Faithless tracks have come to be regarded as classics and haven't ever really gone away. The whole idea of doing the remix album was because we've been bootlegged so much. So many people have remixed our tunes over and over again so we thought I'd be quite nice to release the 'official' remix.
The idea was that we wanted to pick people who are leaders in their field, to bring their A game. It was really interesting to see how people's interpretations appeared. Obviously we chose the remixes because we knew the styles and genres of each artist and each track was chosen because of how we felt the music would fit with their particular take.
There's remixes from the likes of Avicii, Tiesto and Axwell, to name a few. They're not exactly the easiest acts to track down...
We first of all wrote lots of emails reaching out and said, 'We're doing this project, we'd love you to get involved. This is the track we'd love you to do', and 99.9% of people said they'd love to be involved. There was no one who didn't want to be involved, it was more diary schedules just not working out. Dance music's become such a global currency that you just have to gig non-stop. It's not just summer festivals anymore – it's always summer somewhere in the world! Dance music's truly become a global force to be reckoned with.
What's the best Faithless song?
Like most things, music is all about your mood and where you're at in that moment. I think what's nice about the album is that some of the remixes are mixed together so it's quite good if you want to go for a run or if you're driving in your car- there's a real flow to it. It takes you right across the whole spectrum of dance music which is such a varied and rich form of music. I feel really proud that our albums have also been very varied in terms of tempo, beats, grooves and styles. We never pigeon-holed ourselves.
You're Official Chart history is very impressive: 17 Top 40 singles and seven Top 40 albums…
When I was kid I used to religiously write out the charts. I had a red pen for songs going down and a green pen for songs going up - it's so nerdy. I was talking about it on Twitter with Calvin Harris and he said he did exactly the same thing. That Sunday evening was so important.
@CalvinHarris ah me too- used to write out the charts every week with red pen for the ones going down & green going up! Blue 4 non movers...

— sister bliss (@thesisterbliss) August 8, 2012
MORE: See Faithless' full Official Chart history
I've been passionate about pop music since before I made it. It's interesting that Faithless was born without radio to begin with. Dance music wasn't always an accepted form of music on radio. Times have really changed, especially in the UK, and we have such a rich and varied diet of electronic music and shows that represent all facets of the genre.
How different do you think being a dance act is now compared to 20 years ago?
It's a much more fertile environment for dance music now. With the internet now, the technology to make music is becoming so much cheaper, which is brilliant as it democratises the whole process, but it means there's a tsunami of music these days. How on earth do you get noticed in this day and age? There were at least 250,000 tracks out last year from DJs and producers in the dance world alone. It's definitely a challenging time to be a new artist, but even with Faithless it took us a while to get out there. The cream will rise to the top eventually. If it's good, the merit will get recognised somewhere along the way.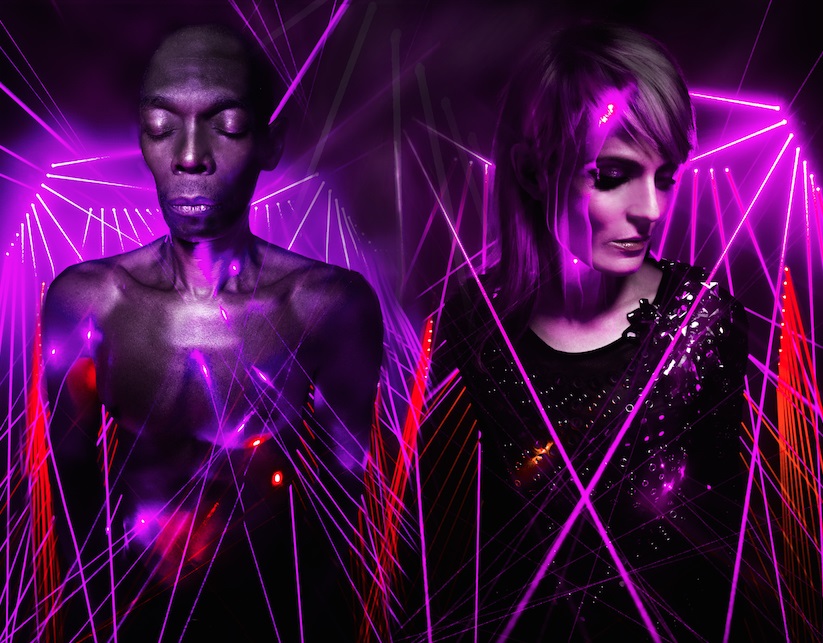 You've been playing live again over the summer and have a UK tour coming up, are you excited?
Absolutely. We had the most incredible summer headlining festivals, which I never thought we'd end up doing again. It's incredibly edifying because people move on and the music industry in a fickle place, but the fact that people have stayed with us on our journey is very moving. I think it proves that there is space in music for something that is edifying for the mind as well as emotionally connecting.
What's your all-time favourite memory of performing?
We've played squillions of shows, but I can't not mention Glastonbury, it's the corner stone of British festivals. It's the first festival I ever went to back in 1987, so it has a very special place in my heart. Doing headline shows with the likes of Coldplay and Stevie Wonder is just a bit ridiculous when you think about it! The last time we played Glastonbury we were on what I thought was our last tour and it was incredible because I didn't think we'd get to play to pyramid stage again. It was mind-blowing.
When you play live now do you notice the same fans from 20 years ago or a different crowd coming through?
There's a massive mix, there's never been a 'typical' Faithless fan. You've got people who were there the first time around, the old ravers or the ones who've now had kids, and then people who've obviously got a thing for '90s dance music because they listen to their older brother or sister's mixtapes and stuff. In the charts at the moment there's been a massive resurgence of the '90s sound and dance music.
Can we expect a Faithless 3.0 in another ten years?
We're doing a lot of collaborations at the moment so I'm very excited that perhaps they could form the basis for a new album. Creatively, I'm always about looking forward. I know Faithless 2.0 is, in part, a retrospective, but we've always got one foot in the future because we've been working with the most current artists of the day. It's an amazing thing to be able to look backwards but I also like to look forward. 2.0 is a reboot so watch this space…
 Faithless 2.0 is out now.