In a move rarely seen at the Eurovision Song Contest, this year's winner - Dutch singer-songwriter Duncan Laurence - cast aside the traditional theatrics associated with the competition and instead let the song itself take centre stage.
Following his win with emotional ballad Arcade, the track made an appearance on the UK's Official Singles Chart. So what next for the musician? We phoned him up to find out.   
Hi Duncan, have you come down from your post-Eurovision high yet?
"Not yet I don't think! It was fast going from the adventure in Tel Aviv back to what you would call 'normal' life in The Netherlands. But the normal life isn't really there anymore. A lot of people have recognised me. Like, the airport was fully packed with people in the arrival hall.
"So many things happened one after another; my tour sold out, the European tour got upgraded, I'm playing Pinkpop, the biggest festival in Holland. So many dreams came true. I've still been in a bubble."
Arcade has now gone to Number 1 in The Netherlands - congratulations!
"It's such a crazy feeling. I can't believe it actually. I see those things so separately. You can't really imagine as a human being how much [the song can do] afterwards. I don't feel anything weird going on in my body [laughs]. I'm still in that dream."
What, in your opinion, is the key to making a good song?
"I think it's mostly about honesty and being open. My [song's] story was based on someone who I lost when I was younger. She always longed for her love to come back so I took that sad story and made a version of that of my own which is Arcade. Everyone has had a broken heart, everyone has lost something in their lives that they really wanted to get back. I connected to that so I thought 'maybe others could connect to it' as well."
Eurovision runner-up Ilse DeLange mentored you through your Tel Aviv experience. How instrumental has she been in your journey?
"She has been a great support - the one I could ask anything. She's both a great human being and artist. She knows Eurovision. She is someone I can ask anything to artistically but also personally. You know, like, 'how do you cope with everyone recognising you on the street?' It's such a nice feeling having someone standing by your side that has been through it all." 
Ilse was the one who put Arcade forward for Eurovision, right?
"We've been in touch since I participated in The Voice of Holland [in 2015]. She really fell in love with Arcade which was kind of the first single I wanted to release anyway. I really thought Arcade was the core and starting point for my career. I didn't just write songs in my bedroom and never wanted to release anything. [laughs] There was a plan. All of a sudden, that plan shot up when Ilse called me on a Sunday morning and said 'I think we should take this to a whole other level'."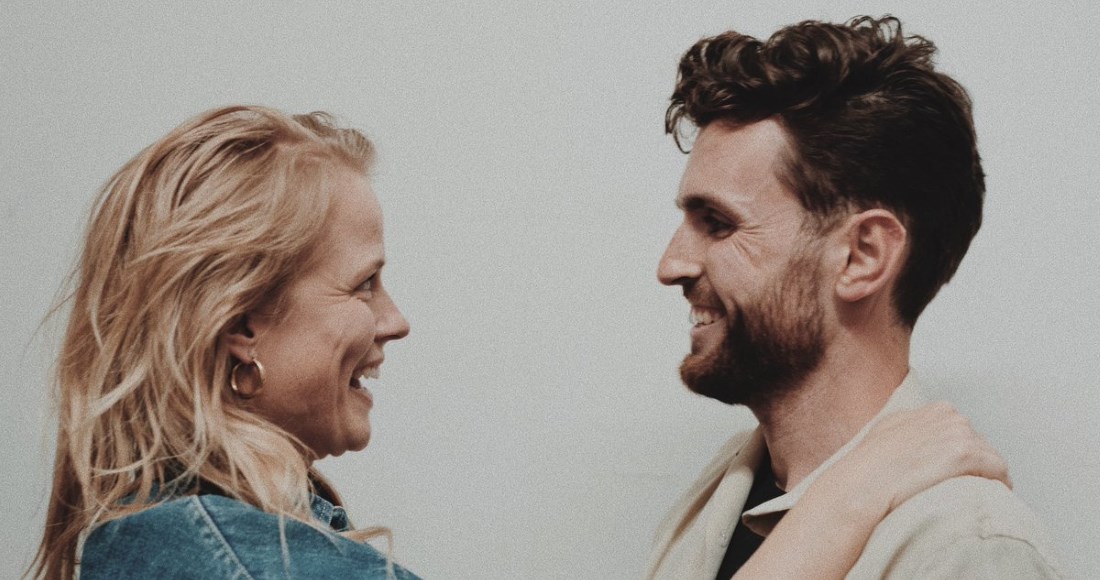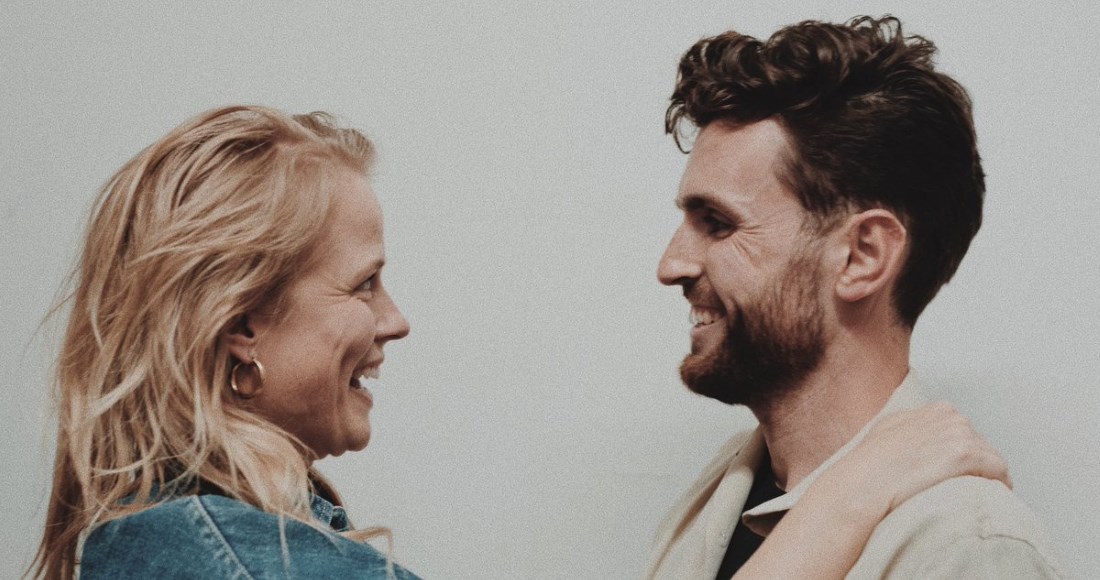 Duncan with Ilse Delange, whose band The Common Linnets came second at Eurovision in 2014.
Arcade is effectively your debut single. Are plans in motion to release a full album soon?
"I'm not really sure I will release my album soon. I do have all the material yet it's more efficient to release singles first and see how people respond to them. I want to focus on that first and take it step-by-step. Then maybe an EP or an album when the time is ready. I'm also kinda the person who wants to write new songs to see if there are better ones. This year there will definitely be new music. I think maybe one or two singles."
Is Arcade a good indicator of your style of music?
"The music will be based around the sound that I've made now and in line with Arcade. But I'm kind of a pop addict so would love to add some more poppiness. I'm not afraid of variety. I'd love to work with the writers around Troye Sivan, also Lauv. Not the artists themselves because I know I just started and that's not going to happen now!
You're playing The Garage in London in December - what things are you most excited doing and seeing?
"The feeling of strolling through a city and not being recognised!"
Duncan plays The Garage in London on Tuesday December 3. Tickets are on sale now.