Eurovision is back! The 63rd edition of the multicutural, continental sing-off takes place this week in Lisbon, who are hosting the contest for the first time.
Taking place over two semifinals (on Tuesday and Thursday), before culminating in the grand final on Saturday evening, the Eurovision Song Contest features 43 participating countries.
Eurovision is famed for its populist campy appeal and eye-popping acts and outfits, but the contest is taken very seriously by all its participants and can launch international careers if done right – as ABBA and Céline Dion will testify.
Before the live shows kick off, we look at some of the favourites, the highlights and some of the more… interesting songs hoping to take the Eurovision trophy home.
Finland
Possibly the most recognisable act for UK audiences who don't religiously follow Eurovision is Saara Aalto, who found herself as runner-up on The X Factor in 2016, losing to Matt Terry. Saara was guaranteed her Eurovision place, only the song was optional, and Finnish viewers chose to give her Monsters to take to Lisbon. It's very precisely targeted Eurovision fayre. Drama! Slightly dark but inspirational lyrics! EDM with a tinge of tropical house! And not to mention a powerhouse vocal performance from Saara. Buzz is big around this one – could it be Finland's first win since their first victory with Lordi in 2006?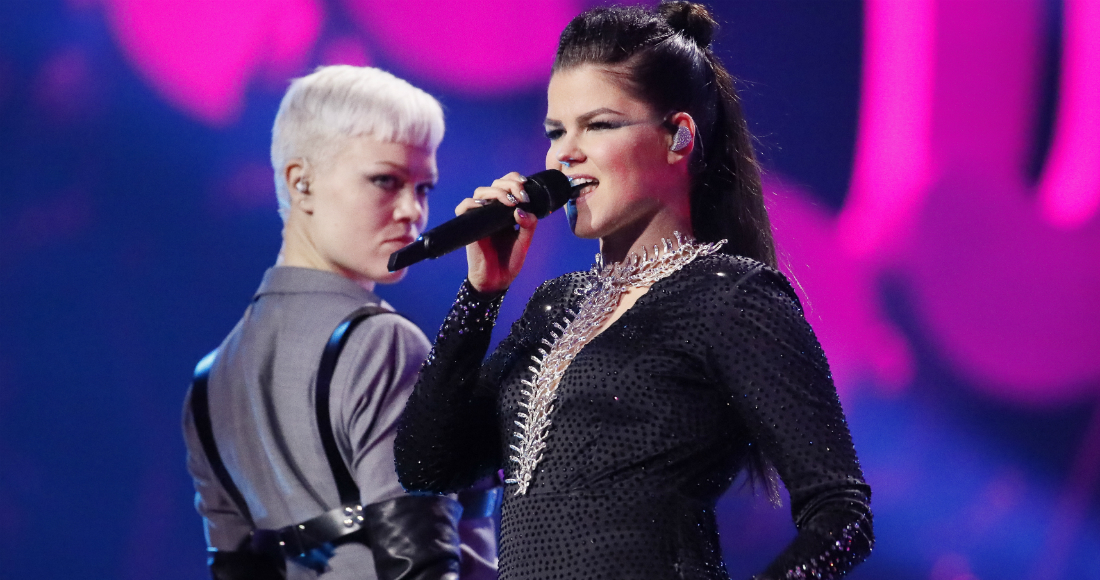 Grrr! Saara Alto rehearses Monsters at Eurovision 2018 (Andres Putting)
Ireland
They've won it more than anyone, with seven victories, but our neighbours on the Emerald Isle haven't had a stellar time at Eurovision in the last few years, stalling at semifinal stage for the last four years. But now they're back in the game with Ryan O'Shaughnessy and Together, an inclusive anthem that feels very traditional and ultra modern at the same time. Buzz is building around this one – could we be heading to Dublin next years for the first time in over two decades?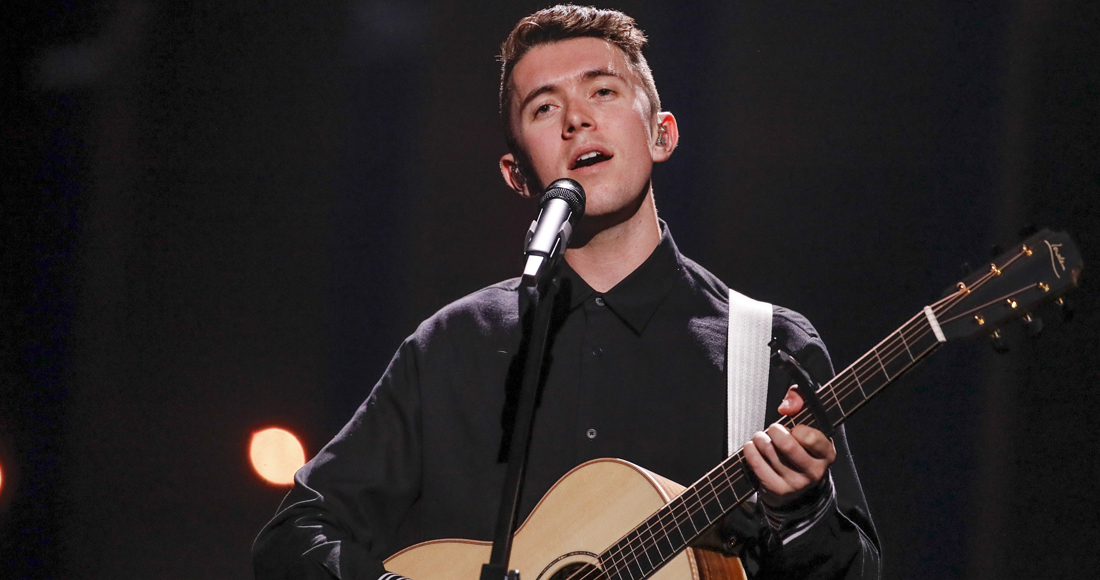 Will Ryan take the luck of the Irish all the way? (Andres Putting)
Sweden
Sweden do not mess about when it comes to Eurovision. They had ABBA, for starters, and have won the contest six times, most recently in 2012 and 2015. They finish high on the leaderboard most years, and their great hope for Lisbon comes from Benjamin Ingrosso, who is mega-famous in his homeland. Both his parents are famous singers and the family star in their own reality show, so they're basically the Swedish Kardashians. The song, Dance You Off, has been attracting lots of interest with its very laidback, slightly old-school dance vibe, not a million miles away from Nick Jonas. There were concerns a recent YouTube video where Benjamin slated some of his fellow contestants might damage his chances, but this is likely to finish high, even if the song itself is a little bit, dare we say it… dull?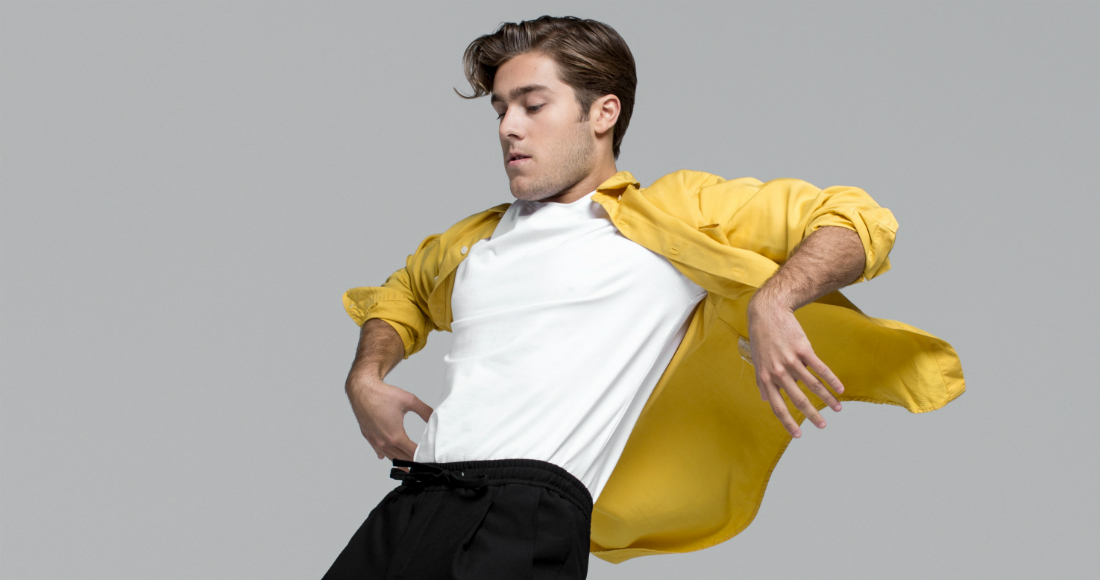 Will Benjamin be able to dance off with the trophy? (Anton Björkman)
Norway
Scandinavia is bringing out the big ones this year, and Norway have decided it's high time they hosted Eurovision again – so they've sent a previous winner! Alexander Rybak won Eurovision in 2009, with Fairytale, scoring 387 points, the highest recorded score ever at that time (before the scoring went really weird). This time, Alexander is sharing his winning expertise with the fun That's How You Write a Song, which has divided Eurovision superfans. The song is super cute and very catchy, but does veer into cheesiness at times. Much has been made of Lisbon 2018 being the first contest in a while not to feature big screens, so acts lacking innovative staging may suffer. Alexander has this nailed, however, and does have a certain charm – we could all be in Oslo next year, guys.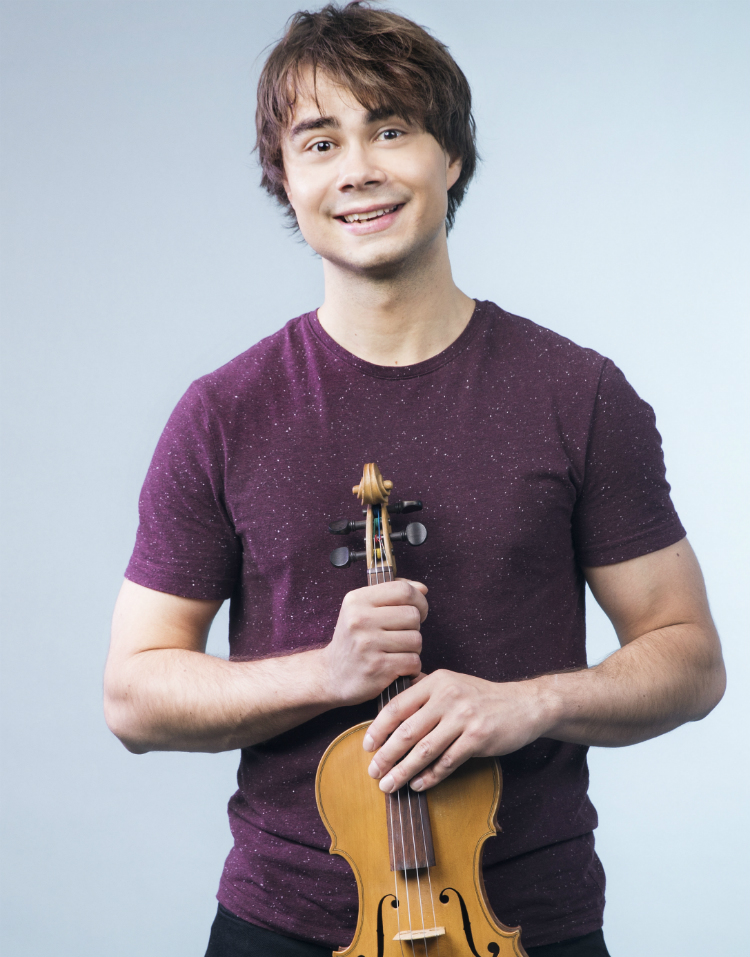 Warning: he may look like a friendly neighbourhood fiddler, but Alexander is a Eurovision machine. (Julia Marie Naglestad)
Denmark
Winners in 2013 – their third victory – Denmark are presenting themselves as the alternative to all that Scandi-pop. Higher Ground comes from Rasmussen – who looks like a cross between a pirate and a hipster barista, wonderfully – and is something of a history lesson. Complete with dramatic drums and chanting, it tells the tale of a 11th century Viking warrior who refused to use violence in battle. It may have some at home scratching their heads, but it's got that balance of melodrama and motivation that voters seem to lap up. Plus, Rasmussen is a very accomplished vocalist, cutting his teeth on musicals like Les Misérables.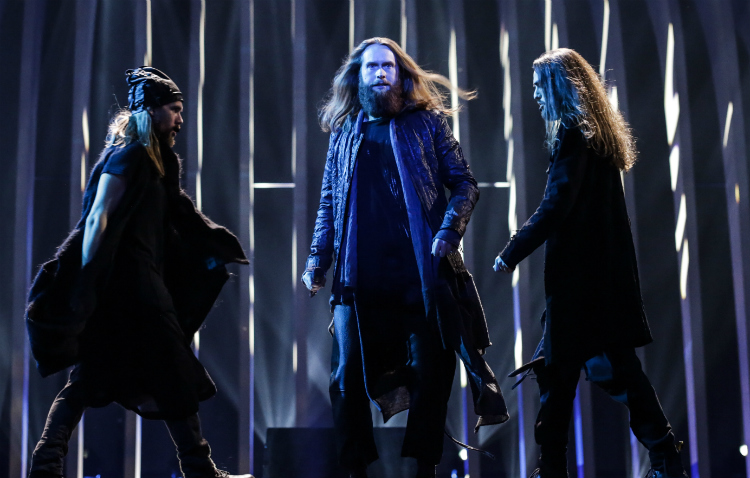 Victory ahoy for Danish Viking storyteller Rasmussen? (Thomas Hanses)
France
French duo Madame Monsieur present this understated, stripped-back dance song that portrays a serious message with rather more skill than some of its rivals. Mercy's catchy chorus helps lift this emotional tale of a baby born on a boat in the middle of the Meditteranean refugee crisis. One to make you think.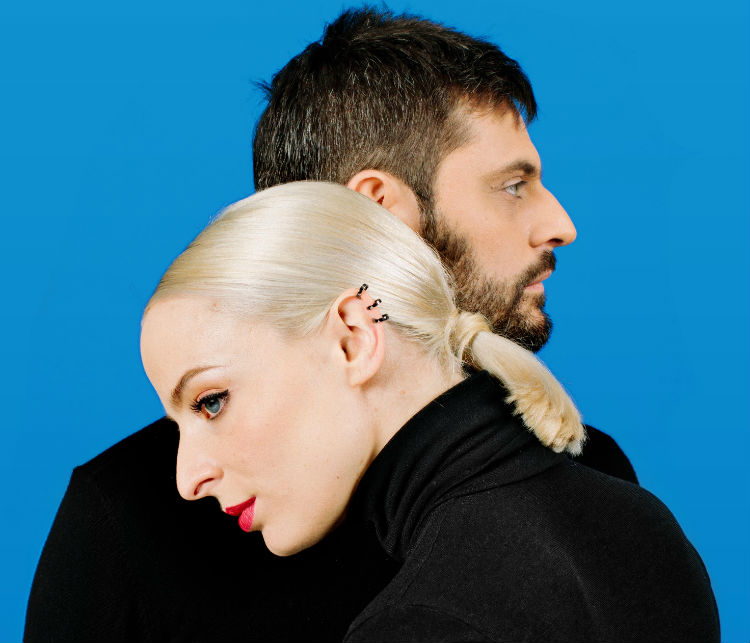 When they've finished checking one another for dandruff, Madame Monsieur are ready to win for France. (FIFOU)
Israel
An early favourite – for reasons that become obvious as soon as you hear those chicken noises in the chorus – Netta's Toy is the kind of ridiculous yet amazing, ballsy anthem that Eurovision pretends it's too serious for now, but always does well. And, yes, it really does have chicken noises in the chorus and they are integral to the song's message, so it's a thumbs-up from us.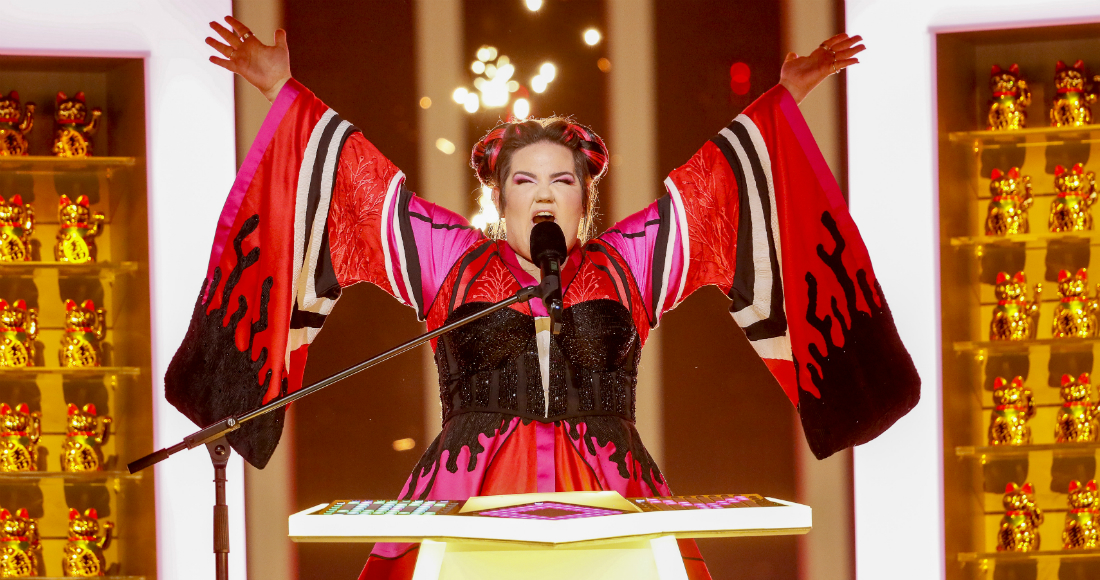 Netta's Toy is not here to play – it's here to WIN. (Andres Putting)
Australia
Australia are back again for another year and they're sending one of their biggest homegrown stars. Jessica Mauboy has been famous since 2006 Australian Idol and the song, We Got Love, sounds like it was put together in a Eurovision lab. Key changes, build-ups, drum breakdowns, dance beat; it's got the lot. Australia have consistently delivered since joining the show in 2015, and while they're probably not quite there yet, this is a good sign for the future.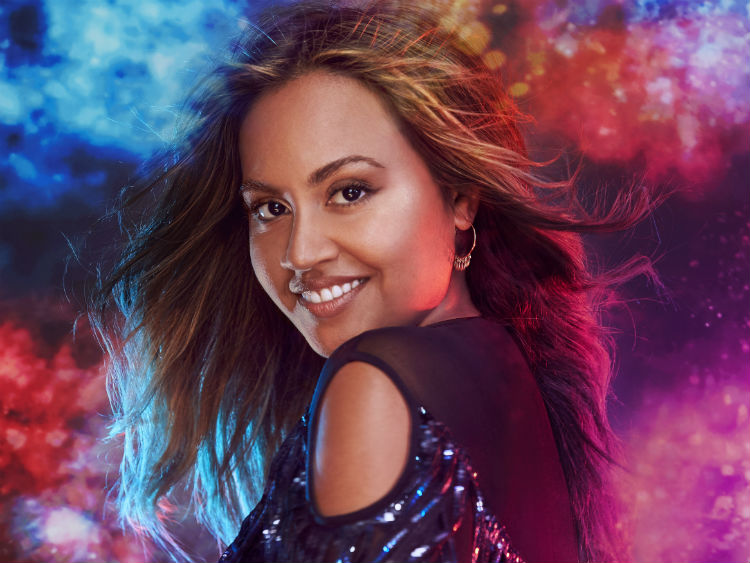 Jessica Mauboy may be from Down Under but she's hoping We Got Love will finish right on top. (Peter Brew Bevan)
Czech Republic 
Former model Mikolas Josef looks, unsurprisingly, like he just fell out of jeans advert in a magazine, which never did anyone any harm when it comes to Eurovision. His song, Lie To Me, is just as slick, with hints of Jason Derulo, Justin Bieber and Bruno Mars, and a little bit of Little Mix's Move along the way. The Czech Republic has only reached the grand final once, and never won, and while Mikolas will need to be very charismatic to make this work on a big stage, he's probably their best chance yet.

As you can see, Mikolas has been held back by his very average looks all his life – hopefully a Eurovision win for the Czech Republic will give his life a much-needed boost. (Marie Bartošová)
Hungary
Ever since Lordi won for Finland in 2016, Eurovision has seen the odd heavy metal entrant try their luck again. Hungary's AWS are giving it a shot this year, with Vislazt Nyar. It's actually very tuneful in the chorus, but the trouble is the metal effect is rather less spectacular than Lordi's, as the band are all dressed in mid-noughties McFly cosplay, but it's very likely to give everyone at home a jolt amid the ballads.

Straight after this trolley dash through Topman, AWS will be representing Hungary with this year's only metal track. (Nikolett Kaszner)
Slovenia
Pink-haired Lea Sirk started out as a backing singer in her native Slovenia, and has performed at many festivals, which is how she was picked to represent her country. Hvala, Ne! is an attitude-packed, trappy tune with stark production and not a million miles from Jessie J at her peak, or maybe a soupçon of Little Mix. Not going to win, but at least different enough to keep you interested.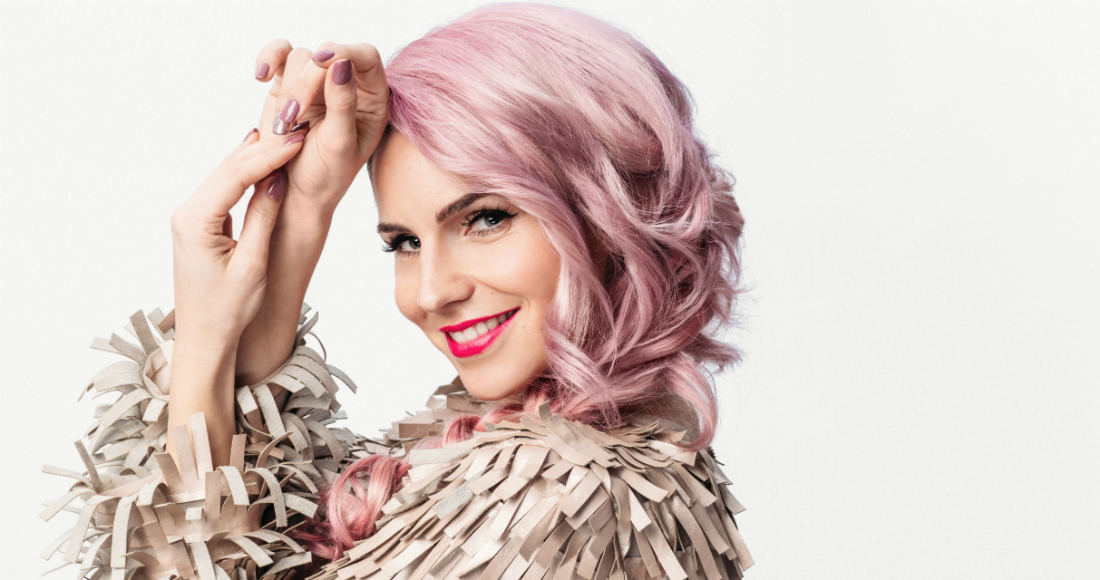 In our world, pink hair = pop legend so Lea is off to a flying start. (RTVSLO/Ana Gregorič)
Cyprus
Another major favourite to win, Eleni Foureira was fed up of being shafted by Greece that she decided to enter for Cyprus instead. Luckily for Cyprus, Eleni was armed with a banger in Fuego. This summer party-starter has the potential to be a huge hit, and with lyrics including "You got me pelican fly-fly-flyin", it has Eurovision written all over it.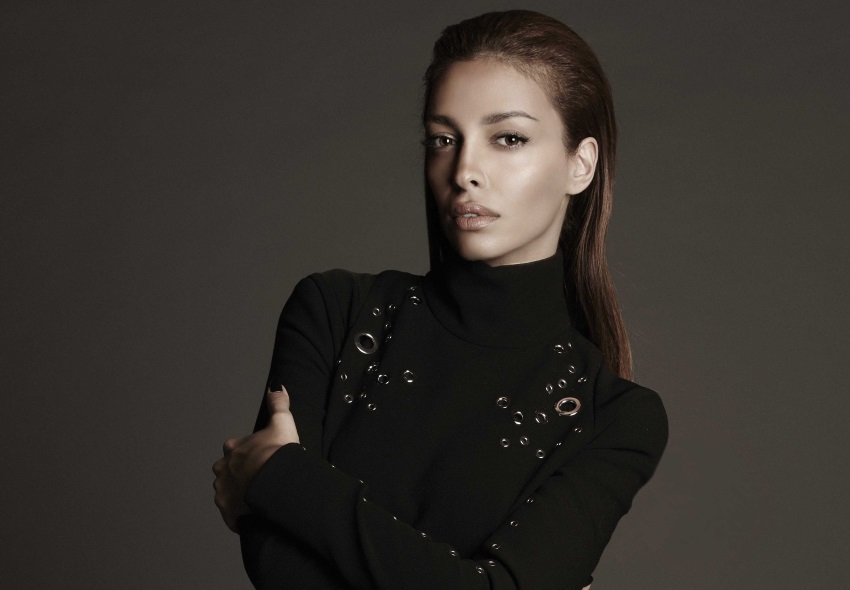 Eleni is bringing the fire, ah yeah ah yeah ah yeah (CYBC/Panik Records)

Moldova
In an increasingly serious Eurovision, Moldovan pop-folk trio DoReDos are just going for it, tbh. My Lucky Day has got plenty of trumpets (maybe, definitely something brassy anyway), clapping, chanting and, of course, a banging dance beat – if this energy can translate to the stage then they may just make the final.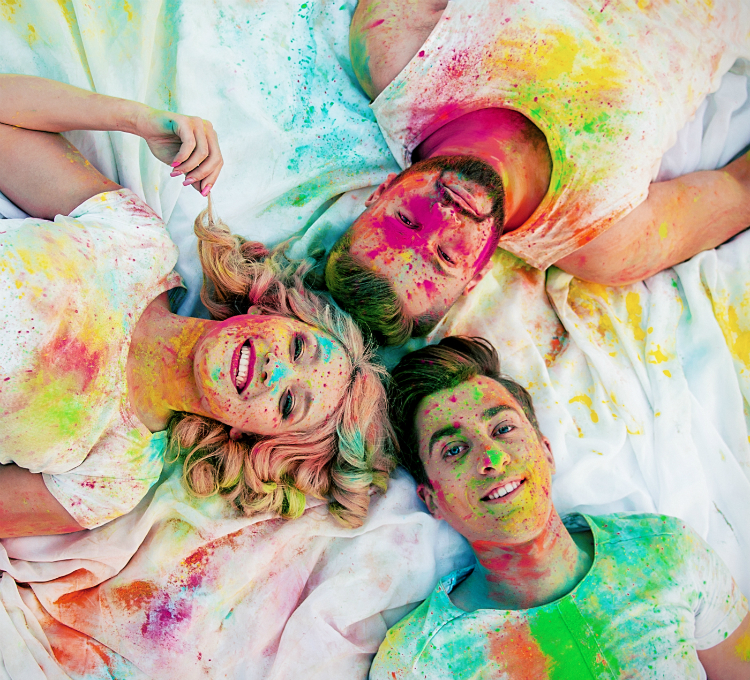 ~
DoReDos are those mates who did the Color Run and always go on about it – but their song is brilliant so it's OK. (DoReDos)
United Kingdom
Did you think we'd forgotten our very own? SuRie won the chance to be the UK's latest Eurovision hopeful and, you know what, the song is really good. And best of all, in all performances we've seen, SuRie has nailed it. The UK has fallen out of favour in recent years, but SuRie has serious Eurovision credentials – she sang back up on two songs that finished fourth in the last three years. Storm is one of those rousing Eurovision bangers full of hope and optimism and inclusion, with huge vocals and moments of tranquility in there too. You know the drill. We haven't gone Top 10 since 2009, but SuRie is probably our best chance in ages. Good luck SuRie!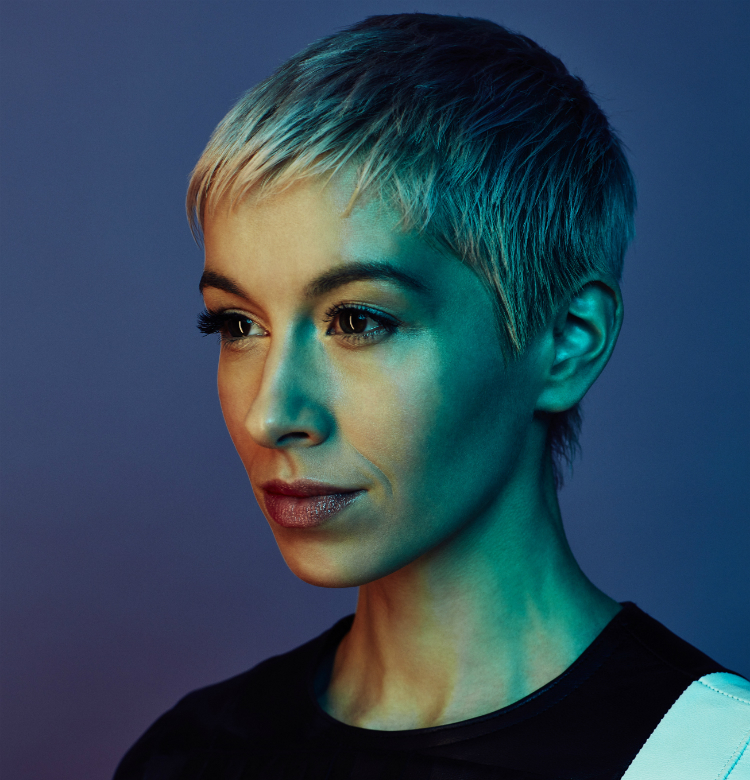 SuRie looking forward to a Top 10 placing, we hope… (Leigh Kelly)
Listen to all the Eurovision 2018 hopefuls on Spotify and Deezer:
What are you tipping for Eurovision? Let us know in the comments…