Elton John has announced a brand new album called Revamp, which will see some of his best known hits re-imagined by some of today's biggest artists.
Celebrating Elton's 50 year partnership with Bernie Taupin, Revamp - released April 6 - features 13 of Elton's classic tracks reinterpreted by some of the biggest names in pop, rap, hip hop and rock music. 
Ed Sheeran has recorded a new version of Candle in the Wind, while Lady Gaga will deliver a fresh take on Your Song. Elton himself appears on Bennie & The Jets featuring P!nk and Logic, while Miley Cyrus will give a modern twist to Don't Let The Sun Go Down On Me.
The first track from the album, Q-Tip and Demi Lovato's cover of Don't Go Breaking My Heart will be available this week, and received its first UK radio play on BBC Radio 2 earlier today (March 15).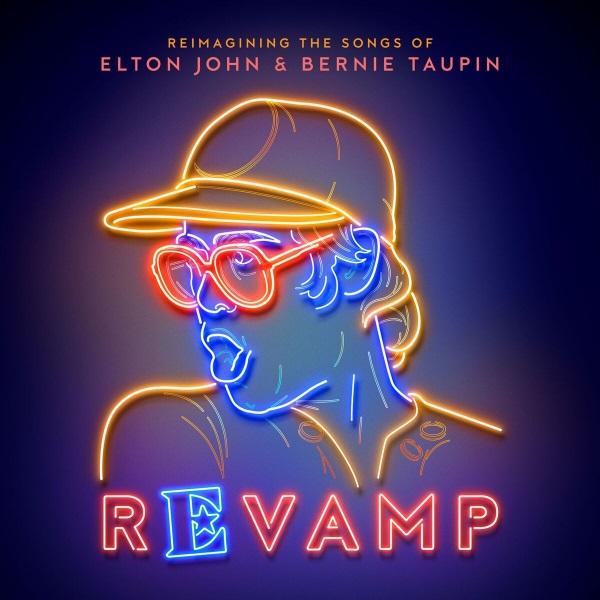 "It's always a huge compliment when an artist loves your song enough to take the time and effort to rework it," explained Elton. "As songwriters, Bernie and myself are thrilled when singers we admire and respect as much as those on Revamp choose to add their own unique twist in the process. It means that our music is still relevant and ultimately that our songs continue to reach new audiences. We're humbled and thank them all for their generosity."
Also on the album is Sam Smith, who will revamp Daniel, plus Grammy-winning Best New Artist Alessia Cara will give her own unique touch to I Guess That's Why They Call It The Blues. Coldplay, Florence + The Machine, The Killers, Queens of the Stone Age, Mary J. Blige and Mumford and Sons also appear on the album.
Revamp will be accompanied by another new album, Restoration, a Nashville-influenced equivalent featuring big names in country music such as Emmylou Harris and Willie Nelson.
Elton John recently announced his retirement from live performing, but not before her completes a final, three-year long world tour. View Elton John's full UK chart history here.
The tracklist to Elton John's Revamp:

1. Bennie And The Jets - Elton John, P!nk and Logic
2. We All Fall In Love Sometimes - Coldplay
3. I Guess That's Why They Call It The Blues - Alessia Cara
4. Candle In The Wind (2018 Version) - Ed Sheeran
5. Tiny Dancer - Florence + The Machine
6. Someone Saved My Life Tonight - Mumford & Sons
7. Sorry Seems To Be The Hardest Word - Mary J. Blige
8. Don't Go Breaking My Heart - Q-Tip featuring Demi Lovato
9. Mona Lisas and Mad Hatters - The Killers
10. Daniel - Sam Smith
11. Don't Let The Sun Go Down On Me - Miley Cyrus
12. Your Song - Lady Gaga
13. Goodbye Yellow Brick Road - Queens of the Stone Age