Ellie Goulding may have just celebrated a Number 1 album, but that's not to say she won't be releasing more new music this year.
The singer and her record label spoke to Music Week about her musical plans for rest of the year, and it looks like some new collaborations are in the works.
"Ellie is constantly writing and has constantly got other things up her sleeve," said Lucy Dann, marketing director at Ellie's label Polydor. "I wouldn't be surprised if there were a few clever collaborations coming later in the year."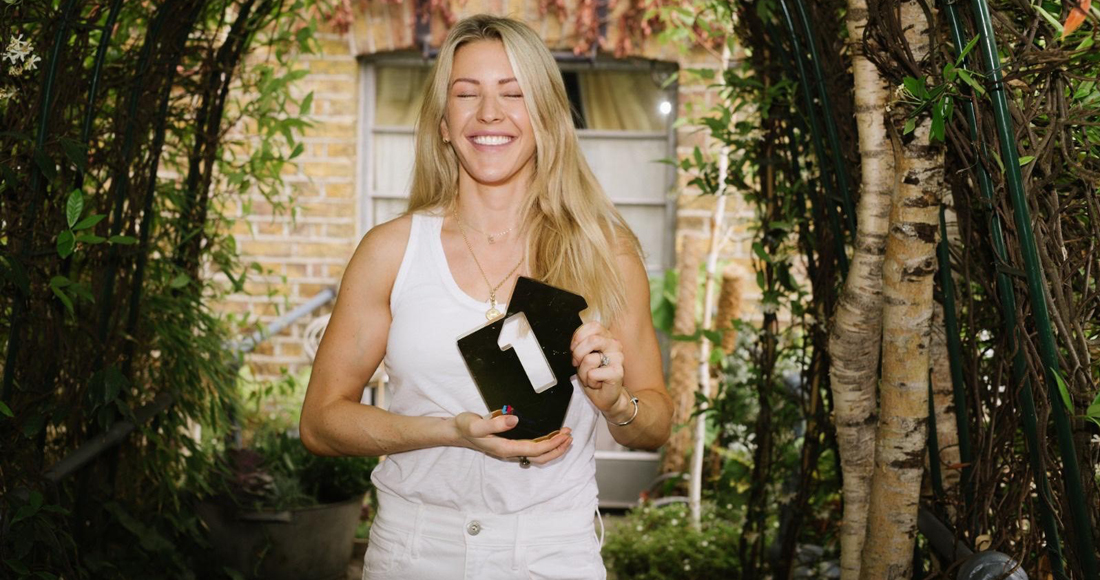 Ellie Goulding with her Official UK Number 1 Album award or Brightest Blue
These collaborations could perhaps be new versions of songs from Ellie's fourth album Brightest Blue - which became her third album to top the Official Albums Chart in July - because the label will work the album for the rest of the year as "there is a hell of a lot of legs still left in it" and "a lot of discovery to happen."
Ellie herself echoed Mann's statement, explaining she is already heading back into the studio, and won't be waiting another five years in between albums.
"It won't be five years!" she told the publication. "I will continue to release music because I can, because it is possible and because I don't see why not. I will keep making music until I can't anymore. I am lucky enough to have a job that I love so much."
Brightest Blue includes collaborations with Lauv, Diplo, Juice Wrld, Blackbear and Swae Lee, all of which are sectioned into the second part of the album as a pseudo EP following the main album.
Ellie Goulding has scored three Number 1 albums, a trio of chart-topping singles and 23 Top 40 hits to date. View Ellie Goulding's full Official UK Chart history.