The former X Factor star has announced details of her debut album following her first single, Ghost, hitting the Official Singles Chart Number 1 spot.
It's been a whirlwind week for Ella Henderson with her debut single, Ghost, nabbing the Official Singles Chart Number 1 title yesterday (June 15) and becoming the fourth fastest selling single of 2014 so far, shifting a whopping 132,000 copies in its first week!
Following the announcement, Ella posted a series of photos teasing the Chapter One artwork on Twitter, before sharing the full cover for her debut album.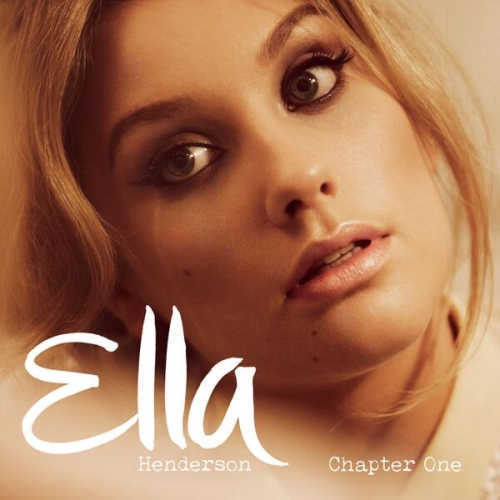 Chapter One, which is set for UK release on September 22, includes collaborations with massive industry names including; Ryan Tedder (One Republic, Adele), Babyface (Beyonce, Michael Jackson), Eg White (Kylie Minogue, Florence + The Machine) and Salaam Remi (Amy Winehouse, Alicia Keys).
Check out the tracklisting for Chapter One, below:
01 Ghost
02 Empire
03 Glow
04 Yours
05 Mirror Man
06 Hard Work
07 Pieces
08 The First Time
09 All Again
10 Give Your Heart Away
11 Rockets
12 Lay Down
13 Missed
Deluxe edition tracks
14 Billie Holiday
15 Beautifully Unfinished
16 1996
17 Five Tattoos
18 Giants
19 Believe (acoustic)
20 Rockets (acoustic)
21 Give Your Heart Away (acoustic)
Watch Ella talking to OfficialCharts.com about Chapter One and Ghost, below: