If you're in search of an album to soundtrack the impending autumnal months, look no further than the debut album by rising star Elderbrook, appropriately titled Why Do We Shake In The Cold?.
The record, released on September 18, is an album of warm and finely crafted songs that broadly fall under the motif of electronic music, though soul, pop, rock, and gospel are also at play here. Elderbrook – real name Alexander Kotz – is a proper instrumentalist, classically trained in piano and guitar as well as being a whizz behind a mixing desk.
The London musician and producer has spent the last few years earning a solid reputation as a live act and revered producer, picking up some serious accolades and acclaim along the way.
His 2017 single Cola with Camelphat was a global smash and nominated for a Grammy for Best Dance Recording, he's collaborated with Diplo, Black Coffee, Rudimental and Martin Garrix, and Annie Mac and Pete Tong are loud and proud supporters.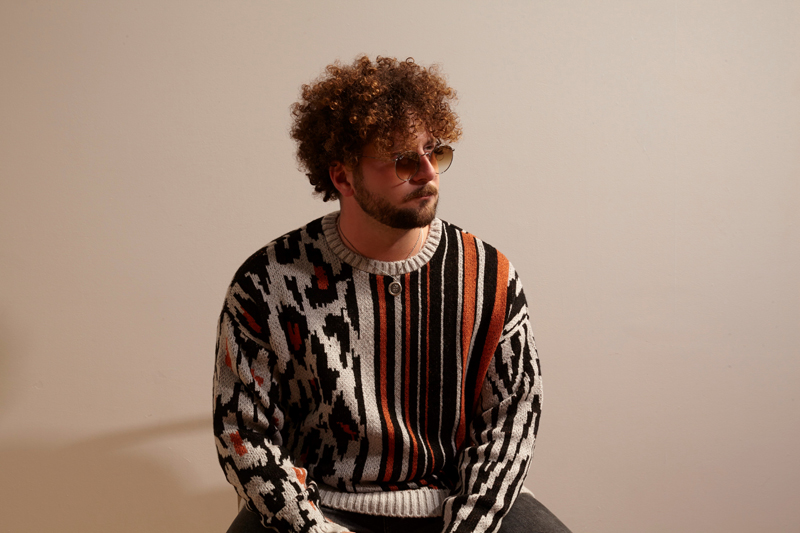 Why Do We Shake In The Cold? explores themes of identity, emotion and the importance of human connection, presented through songs that range from melancholic electronica – including recent single Numb and opener All My Love – to the spectacularly uplifting on hit single Something About You with Rudimental and Set Fire To My Gun, which hits Coldplay levels of euphoria.
This week he performed the album at the London Aquarium, which gives you a very good indication of the vibe of the record.
Getting ready to go LIVE AT THE AQUARIUM. ❗️❗️❗️❗️🐟 come and join me via https://t.co/fxtfVWLXny 🦑🦑🦑🦑🦑🦑🦑🦑 pic.twitter.com/Oi0UUMMRf6

— Elderbrook (@_elderbrook) September 16, 2020
Beyond the dance-leaning tracks, My House and latest single Back To My Bed nod to his early days as an indie musician, albeit with an infectious, psychedelic pop twist.
At 11 tracks and clocking in at just under 38 minutes, Why Do We Shake In The Cold? is a super-slick and entirely fat-free affair. Every second feels considered, including his vocals, which deftly shapeshift to the atmosphere he creates.
"I'm so proud of this album," he said. "It's a culmination of work over the last five years and I can't wait to share it with everyone. It's all about human interaction and the way that we need one another as people.
"I think it's really important, especially now, that people recognise it's ok to feel lonely and to struggle sometimes but in talking and sharing that with others we can help to ease the burden a little."
Listen to Elderbrook's Why Do We Shake In The Cold? below: