Every so often, a singer comes along who radiates a certain superstar energy. You can't quite put your finger on it, but you know they're destined for domination.
Eddie Benjamin is one of those people.
At just 20 years old, Australian-born Eddie has already worked with some of music's most prolific names. Mentored by Sia, he's written for the likes of Shawn Mendes (the sublime It'll Be Okay) and Meghan Trainor (Here to Stay).
Then there's the small matter of him becoming besties with Justin Bieber, after Eddie joined him as special guest on the Justice World Tour recently.
Now, following his debut London headline show and the release of Alessia Cara collaboration Only You, we catch up with Eddie to find out what the rest of 2022 has in store.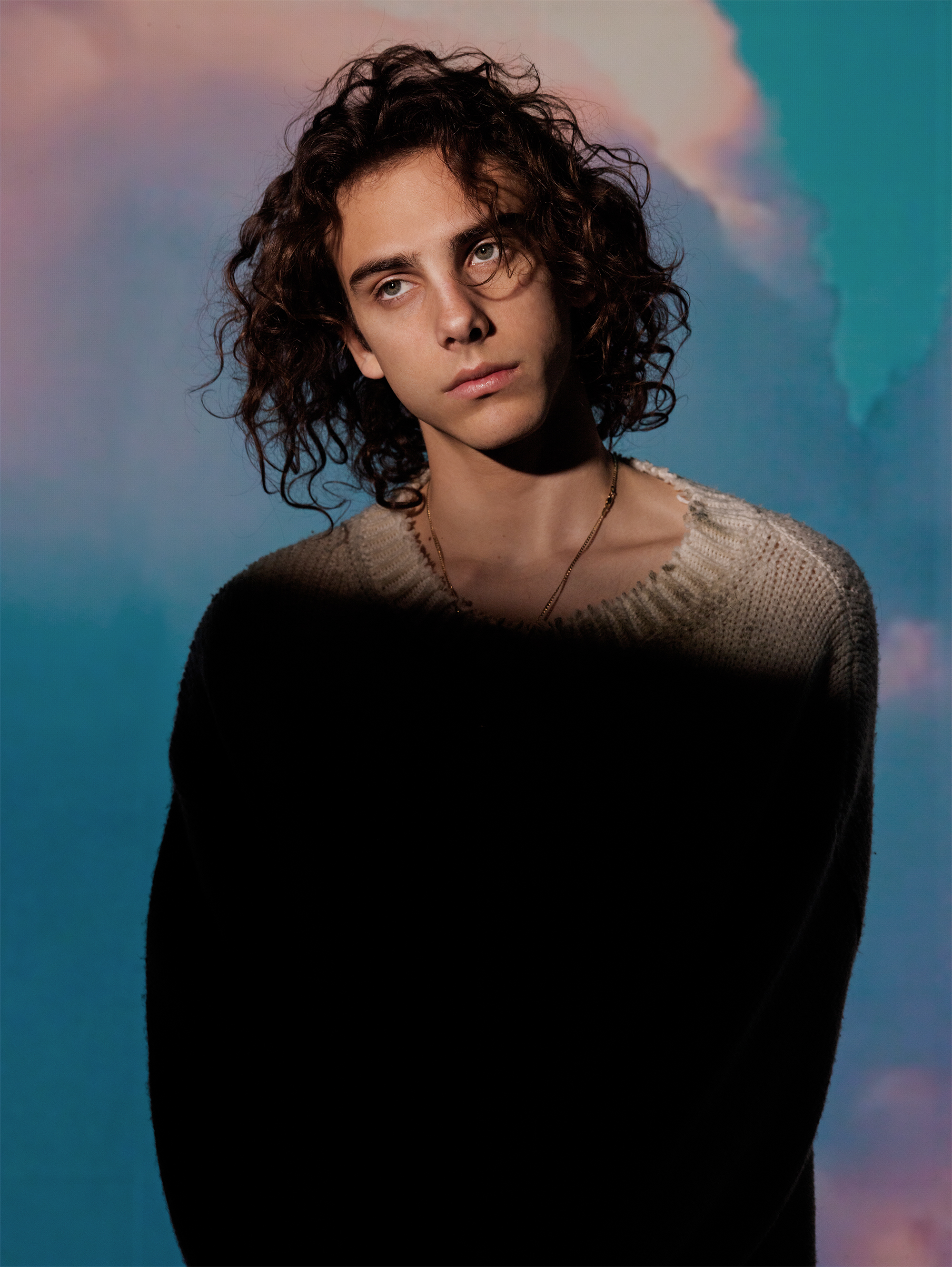 Eddie Benjamin! Hello! How was your first London headline show at The Courtyard Theatre?
It was amazing. I feel in love with playing music to rooms just like that, when I was fifteen. Arenas are all I've played, so it was amazing. It filled my heart.
You've just toured with Justin Bieber, who's branded you 'the future of music.' No pressure...
Haha! He's a sweetheart, I love him very much. I'm gonna pinch his nipples next time I see him.
He's been through it all and he's such a sweet, genuine person. He really cares about music, and it's great to see a leader work in that capacity.
Your new track Only You is great. How did the collaboration with Alessia Cara come about?
I started the piano line for it in Miami, then went to Malibu and wrote it. I thought 'Alessia would be ridiculous on this song,' and hit her up. She loved it. I wanted someone with a husky tone who can do those runs, and the sonic structure of the song really highlights her voice.
View this post on Instagram
What else have you got in store for 2022, then?
I just want to keep working and putting out the best projects I can. I have a lot of focus and so much in the pipeline; I just want to keep delivering the best music I can. I want to cause a bit of chaos!
Have you got a finished album together?
Absolutely. It's finished, it's in the bag. I'm already about to start my next one! Like I say, I'm just working hard.
Eddie Benjamin's latest single Only You with Alessia Cara is out now via Epic.