Ed Sheeran has announced details of his new single, titled Bad Habits.
The track will be released on June 25, as revealed by Ed, who projected the news along with a promotional image on the Tate Modern in London. 
.@edsheeran's new single "Bad Habits" will be released on friday June 25. pic.twitter.com/yEqW4QVxhl

— Ed Sheeran Charts (@ChartsEdSheeran) June 10, 2021
Bad Habits is Ed's first new music since one-off release Afterglow last December. On Instagram, Ed notes the track is his first proper solo single in four years, following 2017's hugely successful Divide album. In 2019 his released chart-topping collection of collaborations, called No.6 Collaborations Project.  
He's also shared a photo of himself dressed as a vampire, possibly for the song's music video: 
View this post on Instagram
Discussing his new music at Radio 1's Big Weekend last month, Ed admits he still gets nervous when launching a new record. "Every time I've released a first single from an album I've been nervous about it because I'm like, 'Oh, I don't know how this is going to go,' and I like that feeling.
"I like the idea of putting something out and being like, 'I don't know how people are going to feel about this'."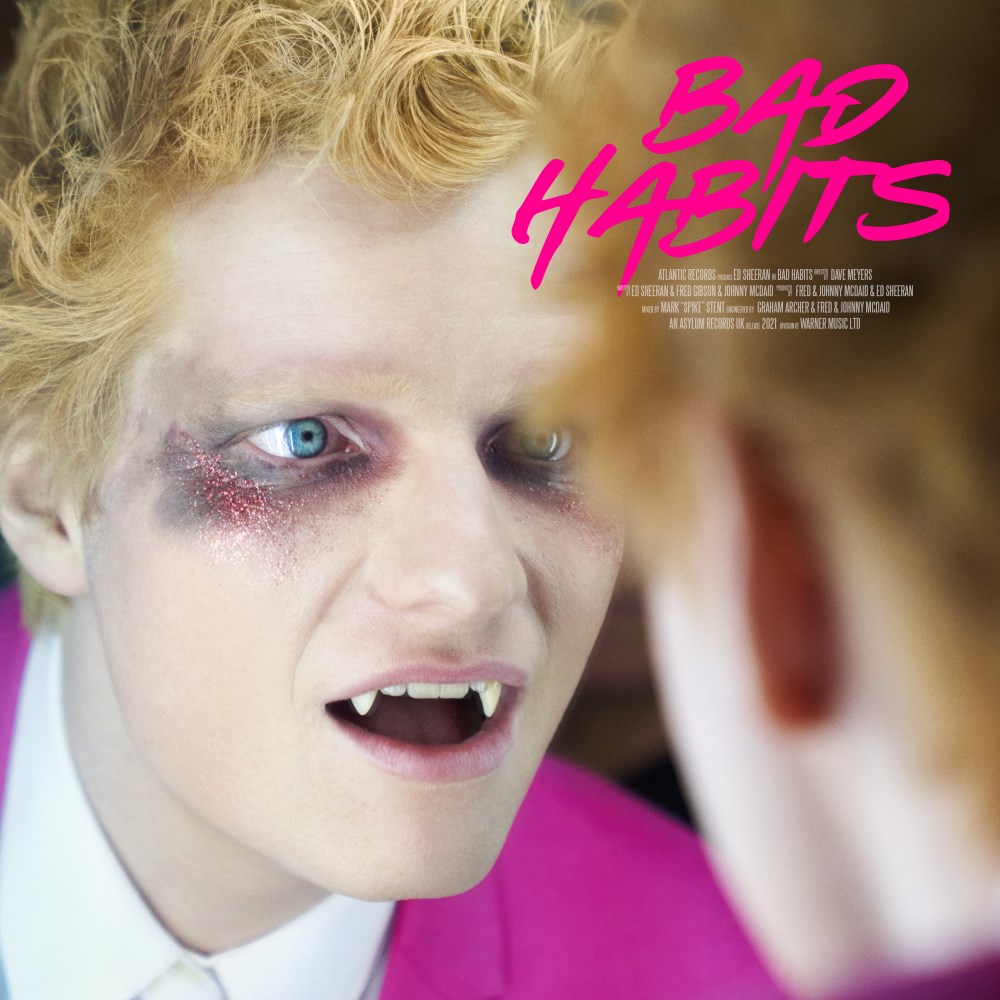 Ed was recently revealed as the sponsor of Ipswich Town Football Club, who he's supported since he was a child. As he announced the one-year deal to sponsor the shirts of the men's and women's first teams, he appeared to also announce a tour, though no further details have been revealed yet.