British singer/songwriters get Teenage Cancer Trust benefit shows off to a storming start at London's Royal Albert Hall.
Ed Sheeran and Passenger unveiled new material from their respective, hotly anticipated new albums last night (Monday, March 24), as Teenage Cancer Trust's annual season of gigs kicked off at London's Royal Albert Hall.
Sheeran performed new track Tenerife Sea (which he had previously unveiled at New York's Madison Square Garden last year) for the first time in the UK, along with another new track apparently entitled Take It Back Now, as the 23-year-old from Suffolk stormed the historic venue.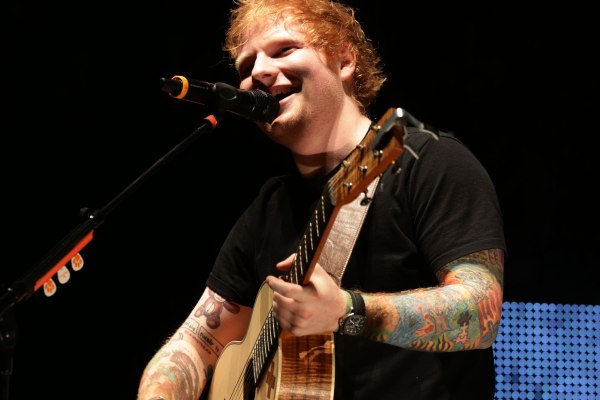 Sheeran had also performed his single I See Fire for the first time in London, during his first concert in the capital since October 2012. He joked to the audience the challenge in performing the song which featured in the movie, The Hobbit: The Desolation Of Smaug.
"It is difficult performing a song like this," he joked. "Can you relate to it as an audience? I certainly can - I've spent my life looking like a Hobbit."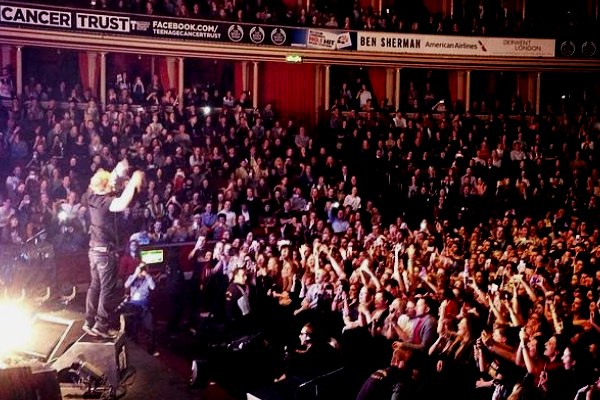 With the audience in the palm of his hand, Sheeran also explained that this would be one of the last times he would play many of the songs on offer, with his new studio album set for release later this year - delighting the audience with songs including Lego House, A Team, Drunk among others from the international breakthrough album + during his 105-minute set.
Sheeran was also joined by Passenger for a version of Heart's On Fire - the Brighton singer-songwriter having earlier captivated the audience with a 40-minute support slot.
During his set, Passenger (aka Michael Rosenberg) unveiled Whispers, which he introduced as the title track of his new album, which he also explained was due later this year. Other tracks included album tracks from his 2012 album All The Little Lights, including Holes and Let Her Go - the international smash which has now sold 1 million copies in the UK, plus 3.5 million in the US - as well as the Simon & Garfunkels cover, Sound Of Silence.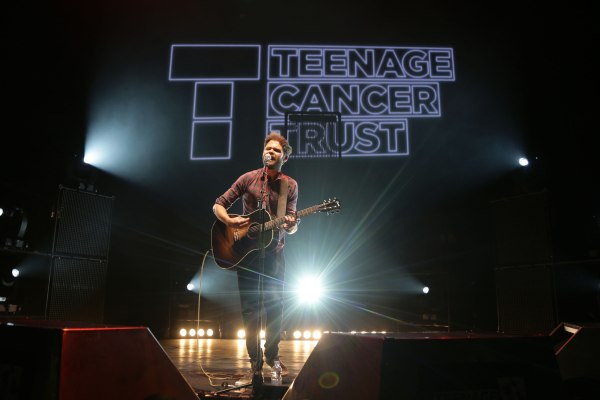 The show, the first of this year's seven Teenage Cancer Trust benefit concerts, also featured an interval screening of a new short film about the work of Teenage Cancer Trust by This Is England and Made Of Stone director and producer Shane Meadows, and Mark Herbert. The film can be viewed below:
Over the next few days, the Royal Albert Hall in London hosts a comedy evening headlined by John Bishop, Micky Flanagan and Jason Manford (tonight), Paolo Nutini and Lianne Le Havas (Wednesday), One Republic (Thursday), The Cure (Friday and Saturday) and Suede (Sunday).
All proceeds from the week of shows goes towards the work of Teenage Cancer Trust in supporting young people, teenagers and their families who are struck down with cancer. Individuals can also make a £5 donation by texting GIVE to 70500 - and the Body Shop has promised to match every pound, up to a total of £30,000. Other supporters of the series of gigs include Ben Sherman, American Airlines, Derwent Brothers, as well as media partners Metro, NME and XFM.