Dua Lipa is set to make her acting debut as part of the cast for Greta Gerwig's upcoming Barbie movie. 
Cinema!
Proving that, once and for all, life in plastic truly is fantastic, the Albanian-British pop superstar has just been announced as one of the surprise additions to the Barbie roster, which includes previously announced headliners Margot Robbie and Ryan Gosling as Barbie as Ken, with Nucti Gatwa (Doctor Who), Emma Mackey (Sex Education), Simu Liu (Shang-Ci) and Nicola McCoughlan (Derry Girls) as an assortment of other Barbies and Kens. 
In a poster that was widely circulated on social media following the announcement, Dua can be seen posing with a shock blue wig (very Katy Perry - California Gurls), with a sub-heading of the poster proclaiming that 'this Barbie is a mermaid.'
April 4, 2023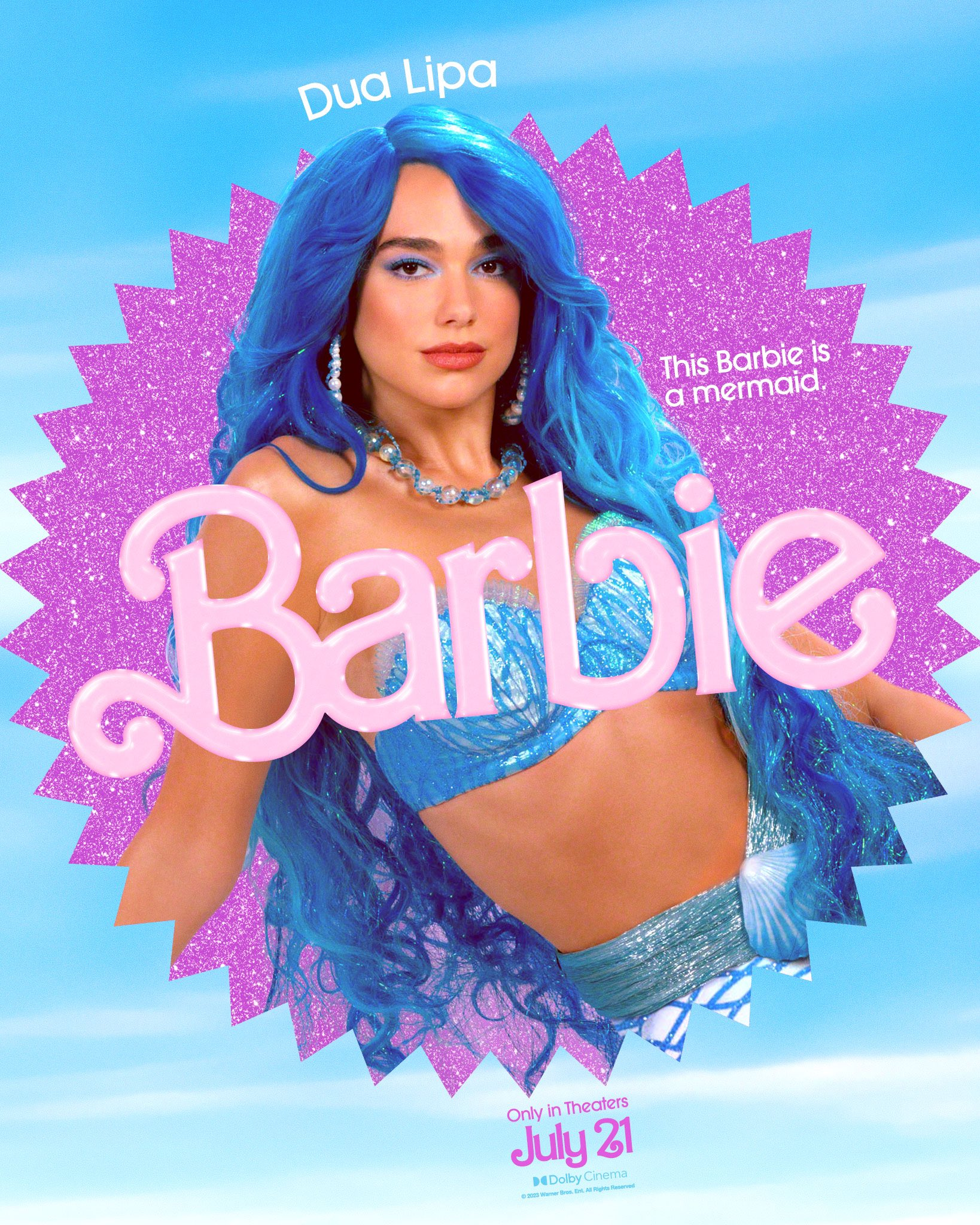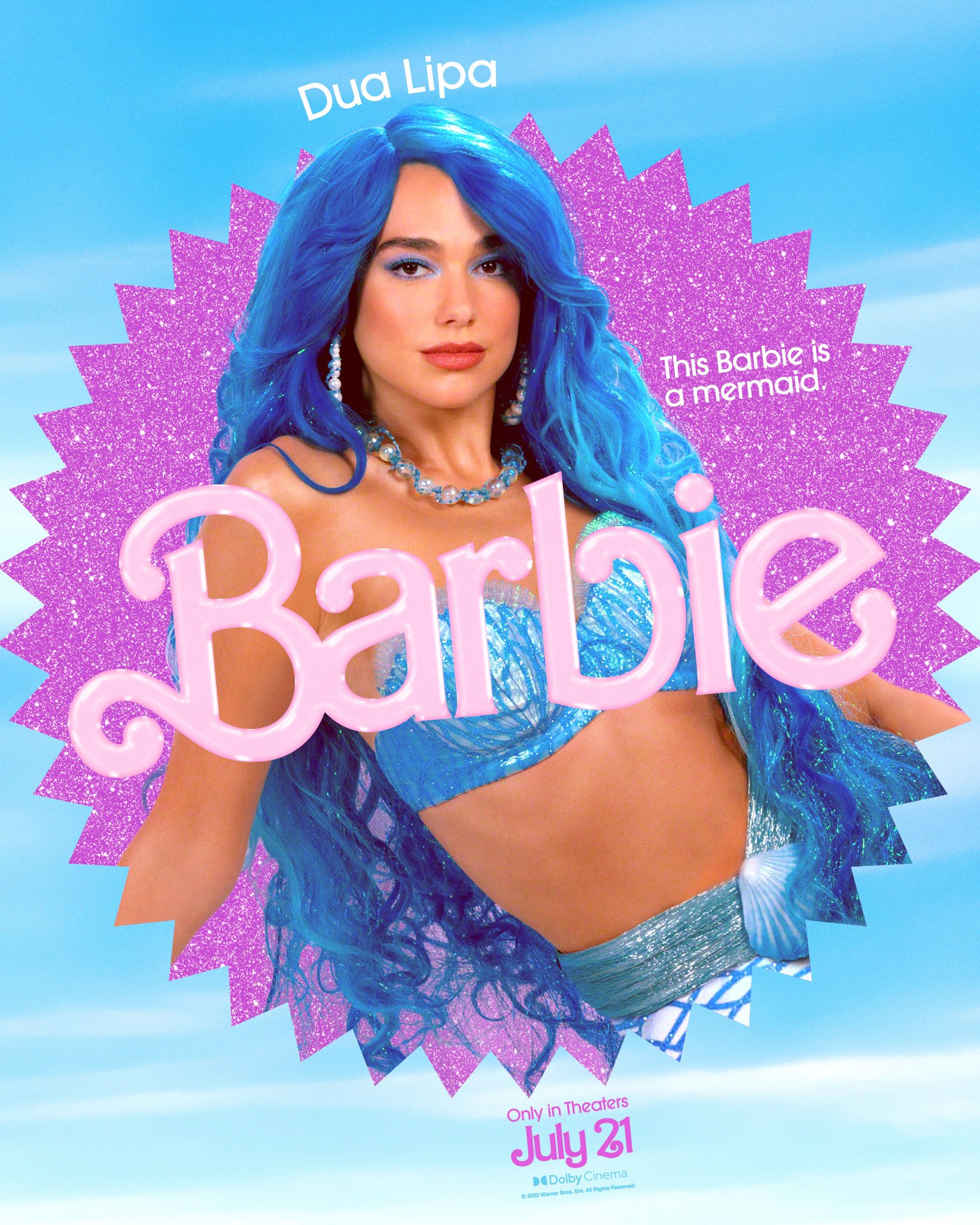 Dua's official casting follows months of rumours that she had indeed joined the cast of Gerwig's big blockbuster and there's also been confirmation that Dua has recorded several brand new tracks for inclusion on the film's soundtrack - her first official release since the highly successful Future Nostalgia era has come to an end.
Barbie comes from acclaimed director Greta Gerwig (Little Women, Lady Bird), who wrote the script with her partner, Noah Baumbach (Marriage Story). Little to nothing is known about the actual plot of the film, but a summary goes as follows:
"After being expelled from "Barbieland" for being a less-than-perfect doll, Barbie sets off for the human world to find true happiness."
As for Dua, we can only assume that a starring role in what we're assuming is going to be the defining cinematic achievement of our times will only bolster her acting ambitions. She's also set to feature in spy thriller Argylle with Henry Cavill, although not much is known about the project's release.
But don't worry everyone, Dua is still a pop star. She's hard at work right now on her third studio album, and has said that for the follow-up to Future Nostalgia, she's taking a bit of a sonic pivot.
So...Aqua?
Barbie launches July 21. 
Article Image: Riccardo Giordano/IPA/Shutterstock/Warner Bros.