If you've been lucky enough to catch Little Mix's Confetti Tour, you'll have witnessed not only Jade Thirlwall, Perrie Edwards and Leigh-Anne Pinnock channelling the three 'sexiest loofahs you've ever seen' (their words), but also rising star Denis Coleman.
Performing to sold-out crowds as the girls' special guest alongside Since September, 18-year-old Denis has been taking his unique brand of alternative pop-rock to arenas up and down the country.
And obviously, given the great things we've heard and the fact we trust Little Mix's judgement unreservedly, we bit off Denis's hand when he asked if we wanted to check out his set in Leeds. Off we trotted up to Yorkshire to talk tour life, musical inspirations and the singer's bright future.
Hello there, Denis Coleman. How's the tour been so far?
It's been incredible. It's been a bit of a whirlwind; it feels like we've been at it for quite a while now. We're in the swing of things.
You've played so many shows in your time, supporting everyoen from The Vamps to Why Don't We. Are you totally accustomed to the tour life now?
I was thrown in at the deep end at the age of 15. Before that, I'd only done little pub gigs here and there. Then, all of a sudden, I got called up to support The Vamps. I started playing shows to 20,000 people after 60-capacity gigs; it was quite the jump. Since then, I've been playing live music at every opportunity.
You've been hanging out with Little Mix on tour. Have you picked anything up from them? Any tips?
It's just a pure, superstar energy that they have. The three of them together; when they walk into a room you immediately know Little Mix are here. It's the charisma they possess and the ability the have to make that impact.
Your next single's called Narcissist - what can you tell us about it?
It's out on May 20, and it's about the fact many people - including myself - are attracted to people similar to them. I was reflecting on it recently. On a date, you start noticing these little similarities and experience a rush of euphoria every time you find a connect. I thought that was a funny phenomenon. We're all basically little narcissists, trying to find ourselves in other people.
WATCH Denis Coleman backstage on Little Mix's Confetti Tour below:
Where do you find your inspiration when writing?
I take a lot of inspiration from rock artists; The Police, Nirvana. My music's a 21st century take on rock music. I take inspiration from the '70s, the '90s; all over the place. I love hard-hitting drums and electronic influences.
I love the resurgence of pop-rock music. It's in a big renaissance period, taking over the charts. Hip-hop is incorporating heavy guitars, too.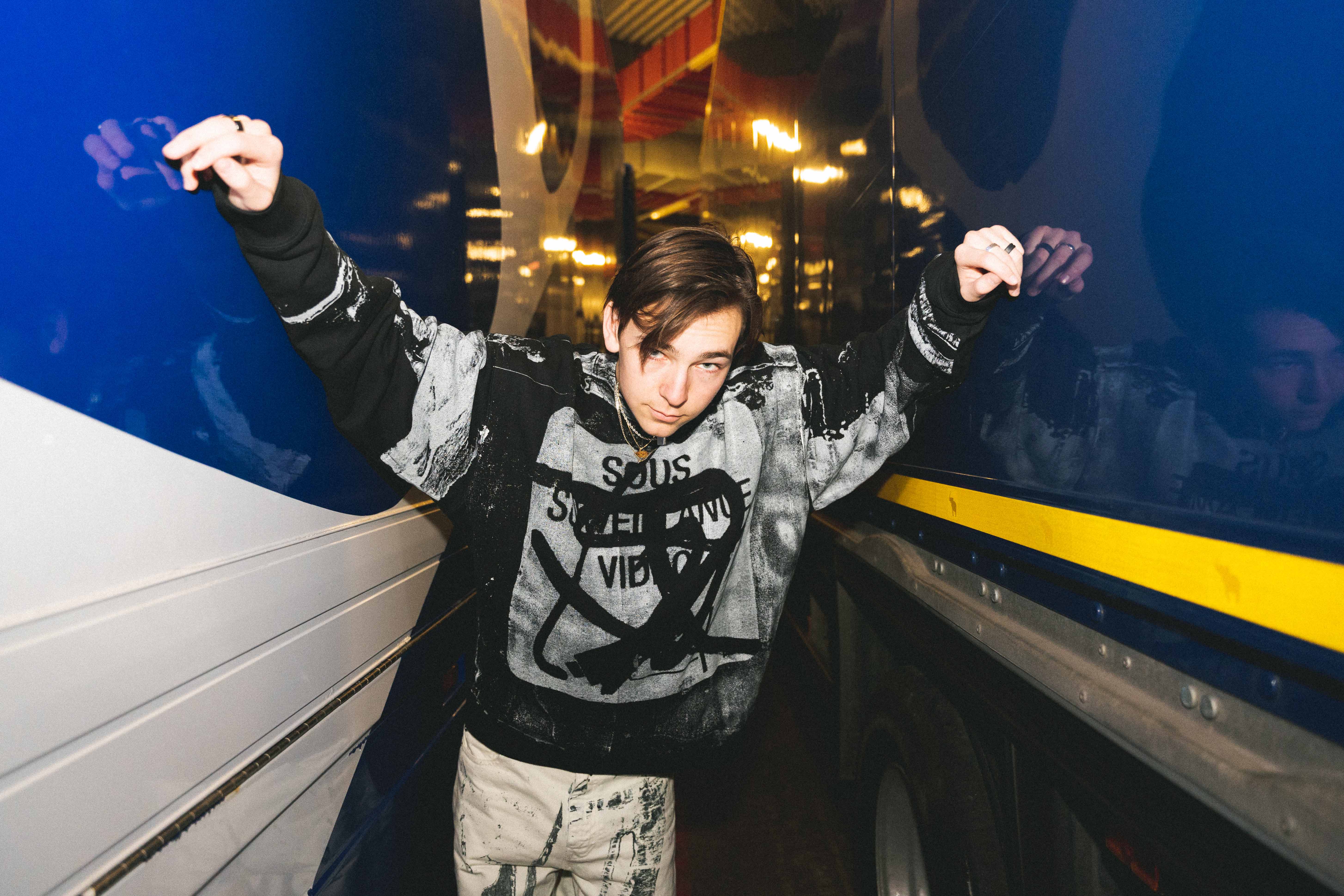 To somebody who hasn't heard your music before, how would you describe your sound?
To me, it's all about the energy. In order to convey that, electric guitars are a big part of my music. Around that, I love drums and exciting samples. Lyrically, there has to be meaning behind what I'm writing. When it comes to the words I choose, I want them to convey an important issue and feel authentic to me.
How's the rest of the year looking, beyond the Little Mix tour? What've you got planned?
I'm back out on the road in August, performing a bunch of headline tour dates throughout the UK. I'm so excited about them, because I can really dive into the instrumentation and arrangements. I want the songs to sound incredible.
Denis's new single Narcissist is released on May 20 and available to pre-save now. Tickets for his headline tour this summer are out now.