We almost didn't get a sixth record from Deaf Havana. In 2020, the Norfolk-formed pop-rock outfit very nearly went their separate ways after a decade, and three UK Top 10 albums, together.
When the pandemic hit, the group were forced to stop. But, despite the band initially calling it a day, it was brothers James and Matty Veck-Gilodi who decided to continue in the band's name as a two-piece.
This week, James and Matty release the result of their first recording sessions as a duo. Hoping to claim the group their fourth Top 20 album to date, The Present Is A Foreign Land sees them at their most 'raw'; introducing fans to a 'more expansive' sound.
We caught up with Matty to talk all about it.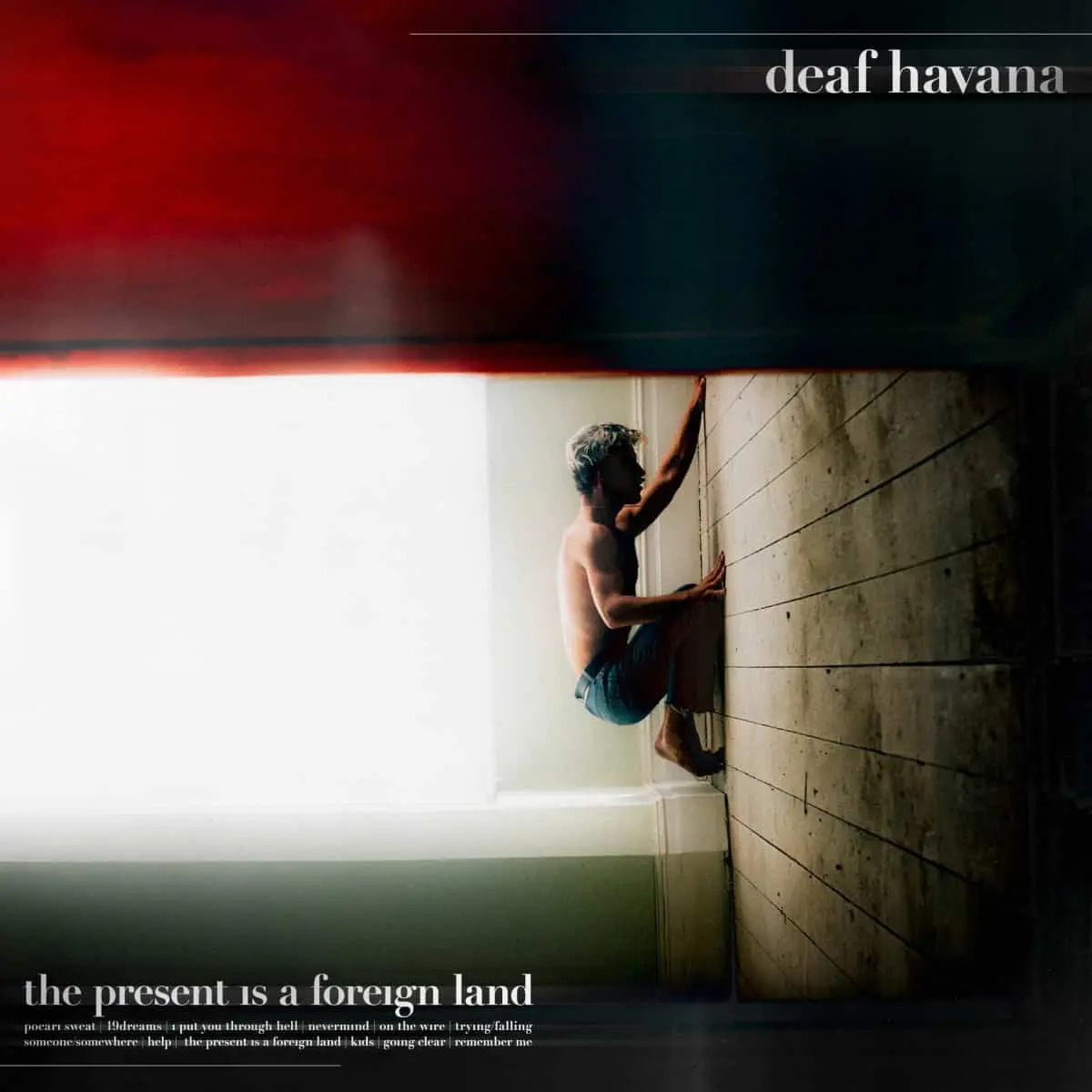 The Present Is A Foreign Land is your sixth album. How does it differ to your previous work sonically and thematically?
Sonically, I think it's more expansive. Previously, we've always kind of backed ourselves into a corner of how we've thought we need to sound; but on this record we just wrote the songs we wanted to hear and I'm super proud of that. Thematically, I think it's different as our whole perspective is a few years older and we've done a fair bit of growing up.
With this being your first album as a duo, how did the writing and recording process differ?
It was just really natural and productive, to be honest. I think it was the first time we felt no pressure whatsoever to please anyone other than ourselves with the music we were writing. 
It had often been me and James doing a fair bit of the writing prior, but it was a lot more even on this one; pretty much exactly 50/50, which was a lot of fun. I loved taking the reins a bit more on some songs, but then also being able to work out what synth parts or guitar lines and piano parts can really bring something out of the songs that James was bringing to the sessions.
The lyrics are pretty raw. Is this Deaf Havana at their most vulnerable?
I think it probably is, yeah. There are definitely a few moments that are especially raw that still hit quite hard when I listen back now, and I love that that emotion carries through. 
Which song is your current favourite and why?
I think it has to be Someone/Somewhere. It's pretty different from what we've done before, and the lyrics are really raw. I just love how it came about. It started life as an ambient dance song that I'd written, and then I gave that to James and just said 'do you fancy trying to just write a poem over the top of this?', then what he came back with blew me away.
The thing that really elevates the song for me is that we have a feature vocal for the chorus from the wonderful IDER, who came to the song with these incredibly haunting harmonies and made the song something really special for us.
And which are you most excited to perform live?
I'm really excited to have a go at 19dreams. It's the song that started this whole process of writing music again and getting an album together. It's got a real energy that I hope will kick off live. I can't wait! 
Deaf Havana's The Present Is A Foreign Land is out now via So Recordings.