US singer and actor David Cassidy, a teen pop idol in the 1970s, has died aged 67. 
David "died surrounded by those he loved, with joy in his heart and free from the pain that had gripped him for so long," a family statement said.
The BBC reports that he died after being admitted to hospital last week suffering multiple organ failure. The singer had revealed earlier this year that he had dementia and would stop performing so he could "enjoy life". 
David found fame playing Keith Partridge in The Partridge Family, a 1970s sitcom about a family who formed a rock and roll band. The show spawned five Top 40 hits in the UK, including I Think I Love You and Breaking Up Is Hard To Do.
MORE: The Partridge Family's complete Official Chart history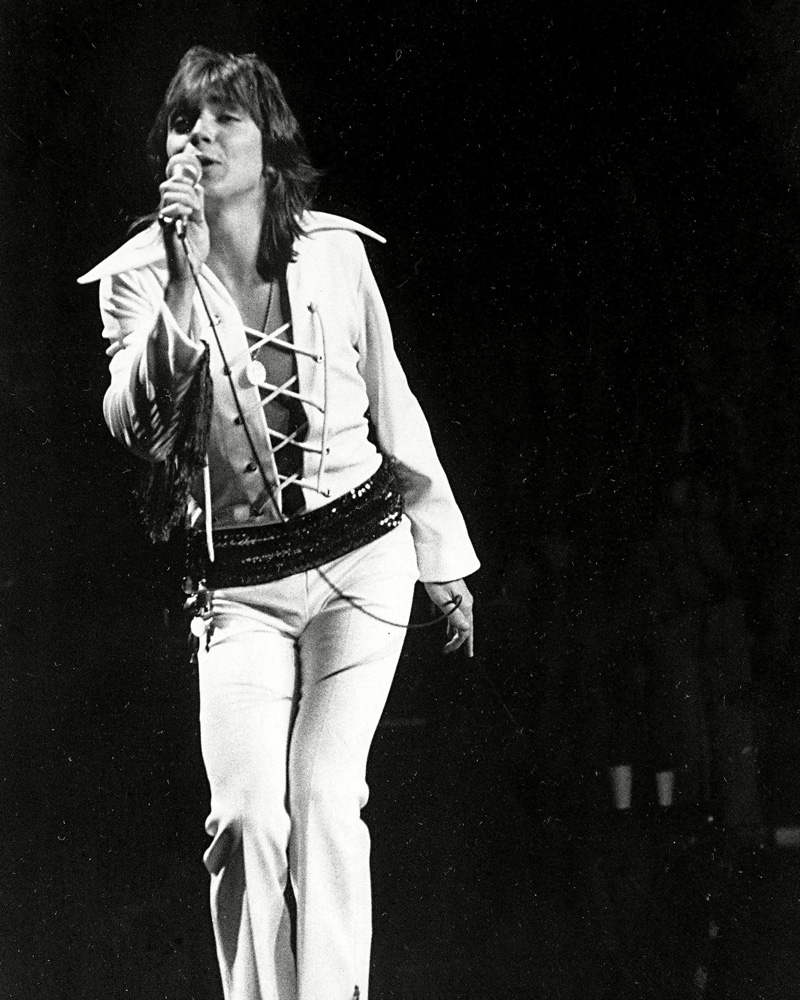 David Cassidy performing at New York's Madison Square Garden (Rex)
After the show he went on to enjoy a hugely successful career in music and acting, selling a reported 30 million records worldwide and, at his peak, had a bigger fan club membership than that of The Beatles and Elvis Presley.
David Cassidy's debut single, a double A-side of Could It Be Forever and Cherish, peaked at Number 2 on the Official Singles Chart in August 1972. Follow-up release, How Can I Be Sure, spent two weeks at Number 1 a month later. 
The singer landed ten Top 40 singles on the UK's Official Chart, his most recent in 1985 with Last Kiss.
He also had considerable success on the Official Albums Chart, with five of his records peaking inside the Top 10, including 1973's chart-topping Dreams Are Nothin' More Than Wishes. 
Click the image below to check out David Cassidy's complete Official UK Chart history: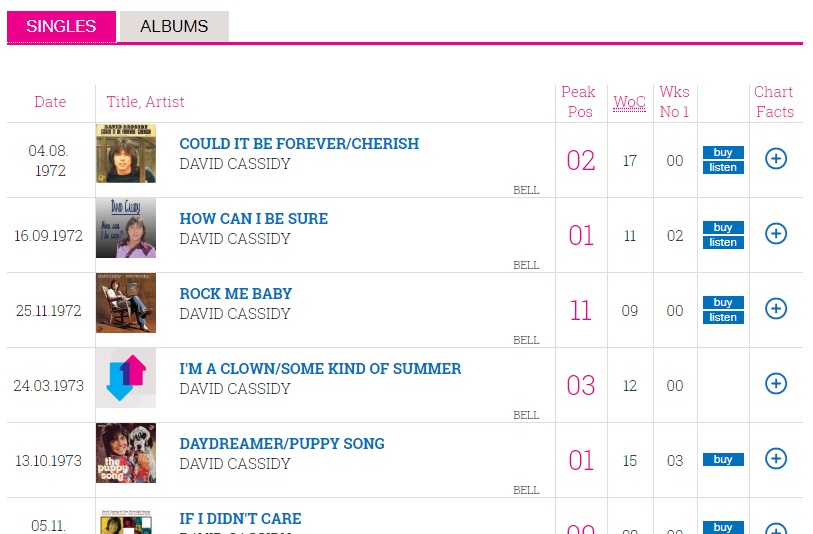 Article image: Rex