Everybody loves a surprise chart success story, and in 2001 they didn't come much bigger than Daniel Bedingfield. The fresh-faced unknown scored a Number 1 with his debut single Gotta Get Thru This, which he'd recorded in his bedroom.
To mark the 14 years since Daniel gave hope to every bedroom superstar in the Uk, we look back at the stats and facts around this stellar chart-topper.
4
Daniel had four major record labels knocking on his door once they heard the south London DJ's homemade banger Gotta get Thru This. He finally signed with Relentless and a star was born!
2
Gotta Get Thru This actually hit Number 1 two times – or twice, as some might say. It spent two weeks at the top from this week in 2001, before returning to Number 1 in early January.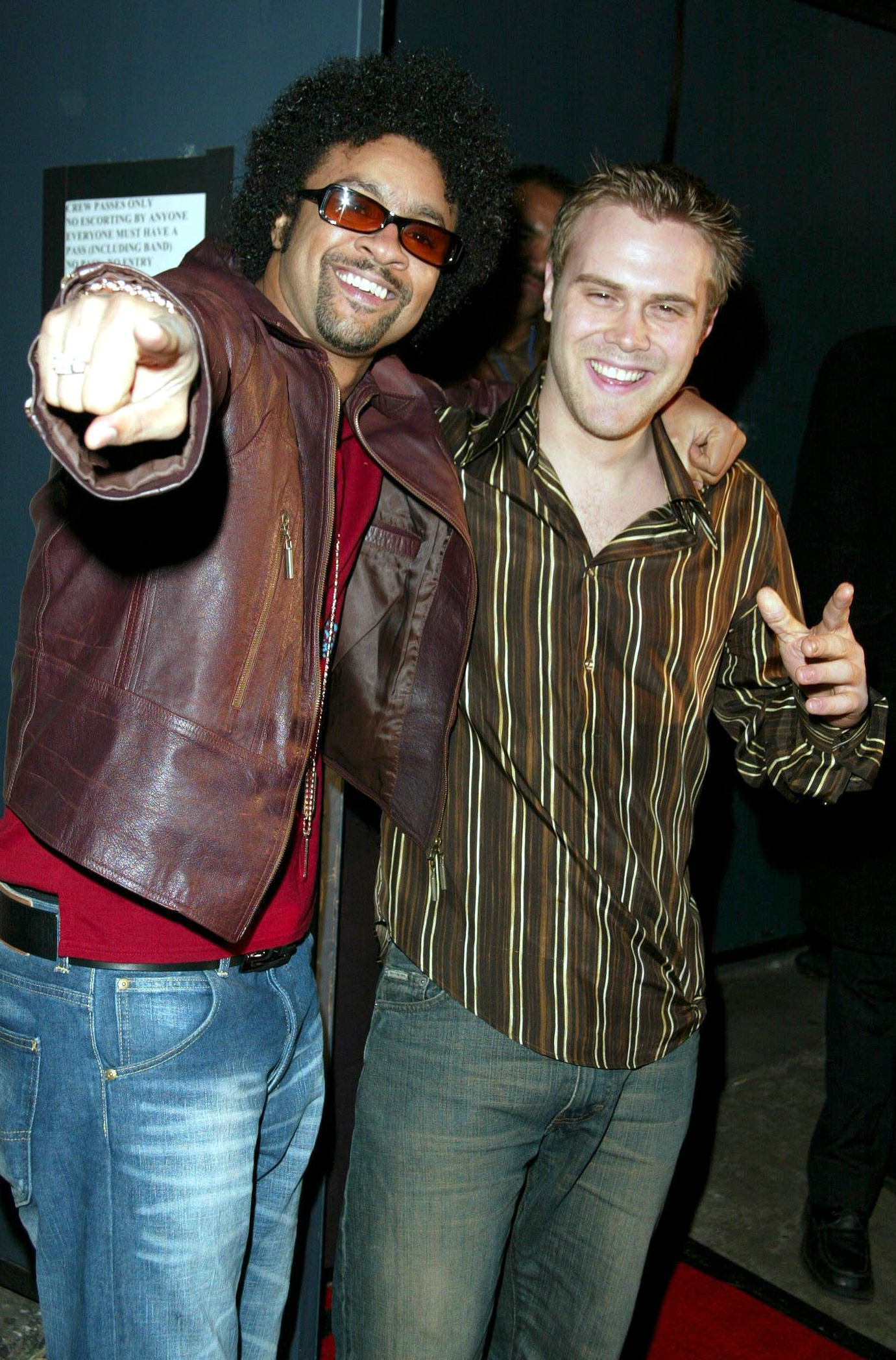 Daniel soon found himself at the heart of the showbiz world. Here he is with Shaggy, loving life. (Matt Baron/BEI)
Daniel knocked S Club 7 off Number 1
Have You Ever was the band's fourth and final chart-topper. :(
Robbie Williams replaced Daniel at Number 1
His duet with Nicole Kidman – a cover of the Frank and Nancy Sinatra classic Somethin' Stupid – would go on to be 2001's Official Christmas Number 1
And then Daniel knocked them back off
Daniel spent a bonus week in residency at Number 1 before Aaliyah's More Than A Woman came along and told him to hop it.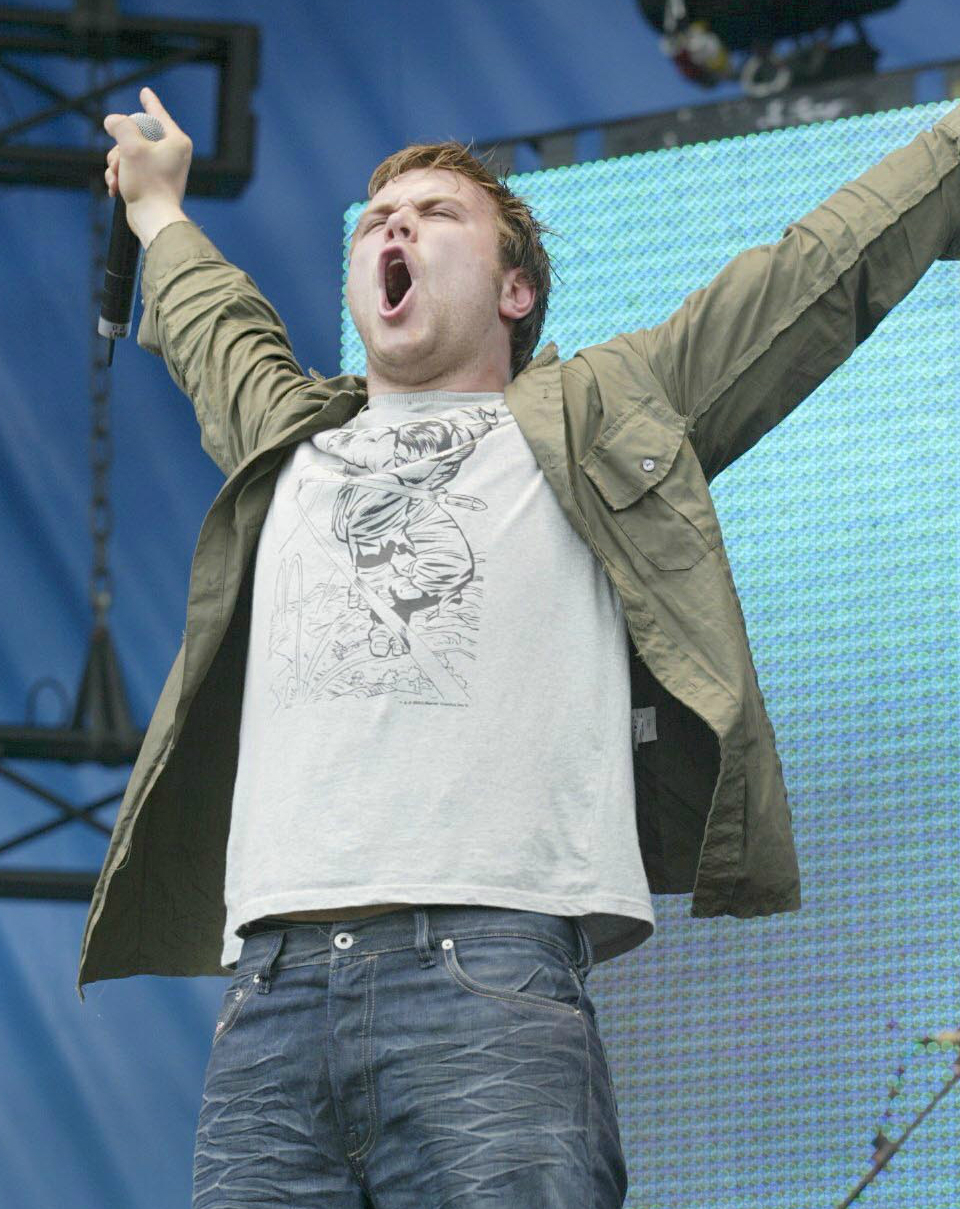 Daniel showed he was no one hit wonder – he had three Number 1s and did energetic live shows. (Rob Dawson/REX)
108,799
Daniel's first-week sales for Gotta Get Thru This were pretty impressive – he finished over 38,000 copies ahead of S Club 7.
14
Gotta Get Thru This spent 14 weeks in the Top 40, eight of those in the Top 10.
3
Gotta Get Thru This was the first of three Number 1s for Daniel – exactly a year later he hit the top again with If You're Not The One, and then in 2003 Never Gonna Leave Your Side did the business once more.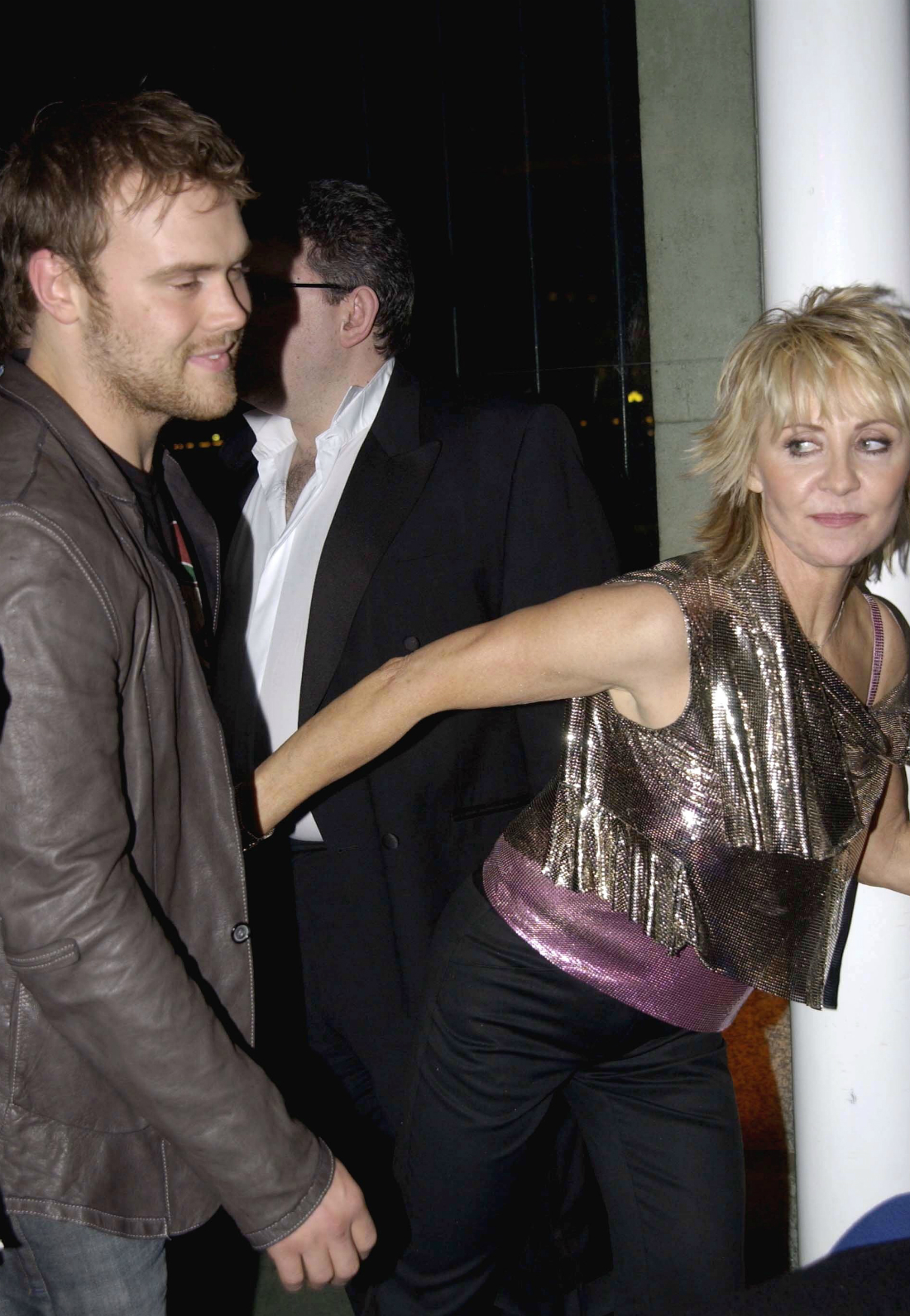 Told you he was showbiz: Daniel is seen here out on the tiles with Scottish sixties singing legend Lulu. (Richard Young/REX)
1.63 million
Gotta Get Thru This's parent album – also titled Gotta Get Thru This because why the heck not, eh – has sold a whopping 1.63 million copies.
632,966
The total chart sales for the single are pretty hefty too – he's scored just under 633,000.
Let's have a look at the rest of the Top 10 that week in 2001. Get clicking on the pic to see the full Top 100: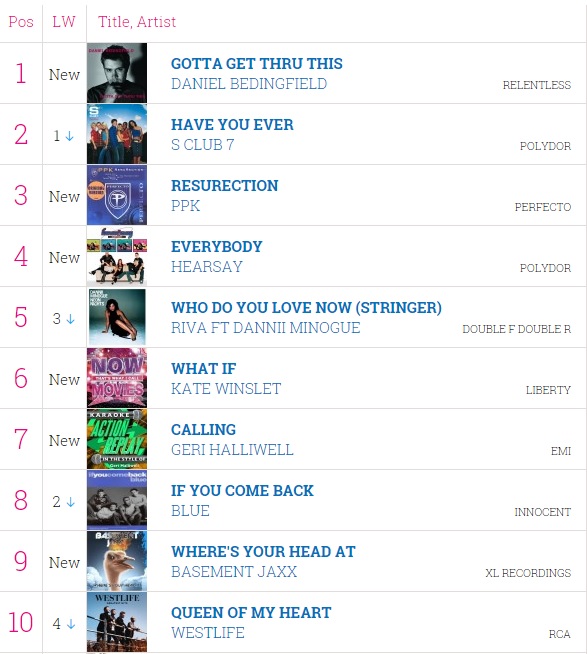 This time last year…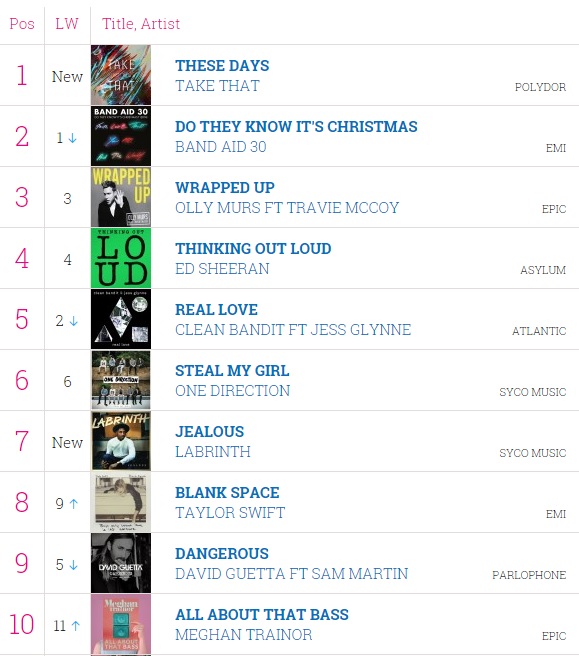 Main image: Daily Mail/REX