If Dagny isn't already on your radar of artists waving the big, bells-and-whistles pure pop flag ala Katy Perry or Carly Rae Jepsen, you'd be wise to correct that quickly.
The Norwegian musician has been putting out music at a slow but steady trickle since 2016, gaining a footing on the global stage last summer when Katy Perry released Never Really Over; a song that was essentially a remake of her track Love You Like That.
The timing of Katy's release, Dagny tells us over the phone from Oslo, was a welcome surprise gift. "In a weird way it felt like releasing a song, even though I wasn't singing it," she said. "It might sound strange, but I was as excited about it as when I release my own music." As well as raising her profile, it gave her the time she didn't realise she needed to focus on her debut album, Strangers / Lovers, the first half of which was released last month.
As its title suggests, the album is split into two halves. The first she describes as "super euphoric, big, happy-go-lucky pop music" about the early days of new love, while the second, due on October 2, is "bolder and a little sadder", when the sheen has worn off and things get more complicated.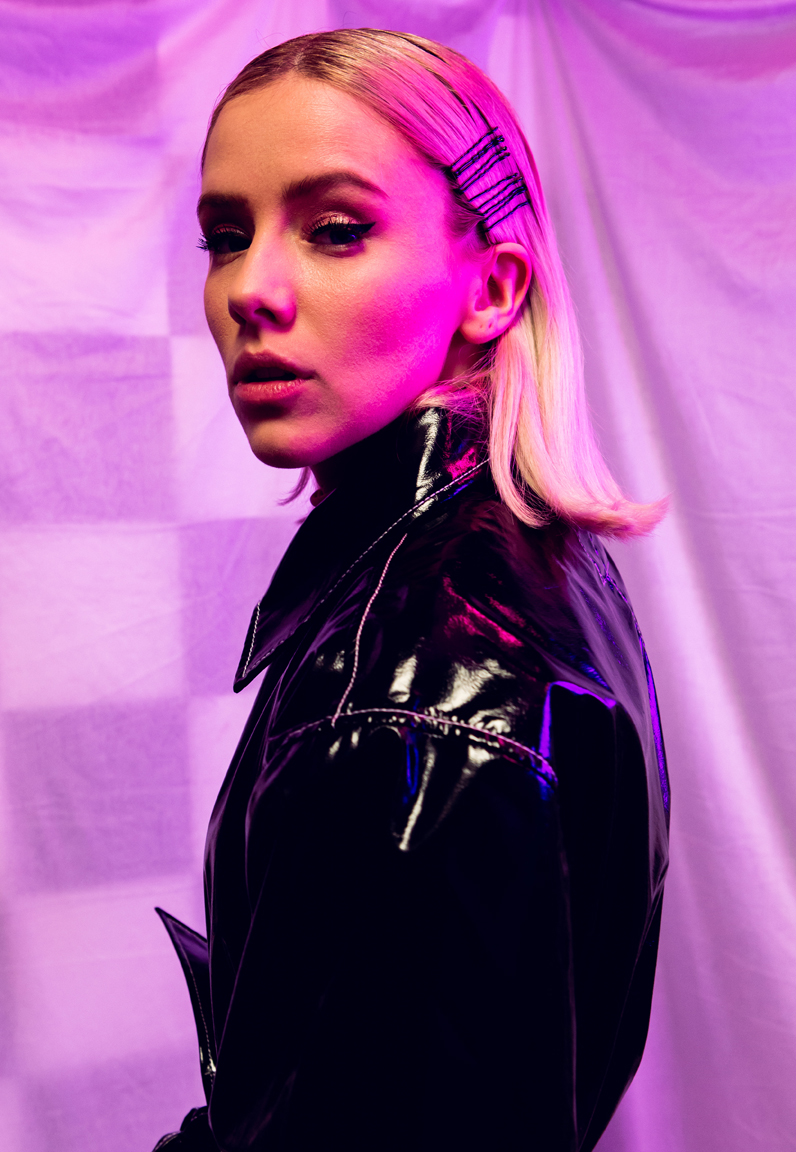 It's taken Dagny several years, a parting of ways with her US label and a steep learning curve in pop production to get this point. It was during this period of uncertainty that she had a "huge creative burst" and found herself knuckling down on the album. "I stopped thinking about what I was supposed to be making or what I was trying to make - or trying to make a hit or figuring out how to make [the label] as excited as I was about the music," she explained. "Suddenly I got very creative because I could go into sessions and do exactly what I felt like without even knowing what I was trying to do."
Just as everything was starting to come together, a global pandemic set in. "We had a big plan for this year with the album and lots of shows and I was adamant early on that the whole situation with corona wasn't going to stop me from putting this album out," she said. "It's been a really exciting six months, being able to dive into this album with a lot of songs that feel personal and something we spent a lot of time working on. Also the whole visual package around it, we've had such a great time doing this album and being creative."
While she often questioned her decision to go against current music trends and make a maximalist pop album, the result, she says, "is what my 16-year-old self dreamed about. It was a childhood dream to make an album like this. I just wanted the songs to be euphoric and feel big, and not be scared about going over the top. I don't really know much about production, so usually it was a case of trying things out and seeing if it creates that feeling."
As is often the case, behind the euphoria a hefty dose of melancholy can be found lurking beneath. One of the best examples on Strangers / Lovers is its second single Somebody, a Robyn-esque slice of electropop that works as a straight-up joyful banger but, when slow down in the acoustic performance premiered below, unearths darker layers.
"Even though I make this big, happy-go-lucky pop music, I think there's always a bit of melancholy to it," Dagny explained. "At least, I find that those things are what hit me the most. A few of the songs on the second half of the album were written with just a guitar or piano, whereas the first half was written around the production from an early stage.
"Without sounding like I'm hyping myself, I think it's a big quality stamp if you can sit down with just a guitar or piano and the song still hits all the right emotions."
Dagny's Strangers / Lovers Side A is out now, Side B follows on October 2.