Artists teaming up to make music is nothing new – collaborations are more popular than ever, and on any given week, you can find a decent number of hits in the Official Singles Chart will feature more than one credited artist. But when it comes to committing to a whole album together, stars can be a bit harder to pin down.
Michael Ball and Alfie Boe return this week with their THIRD collaboration album together called, and you can see where they're going with this, Back Together. And Ed Sheeran has taken the collaborative album to the next level with his aptly named collaborations No. 6 Collaborations project, teaming up with different stars on every single song, including Khalid, Stormzy, Camila Cabello, and Cardi B.
It got us thinking about other albums that have been a team effort, with two (or more) artists getting together.
In rap and hip-hop, collaborative albums are hugely popular – with one of the biggest of recent years being Jay-Z and Kanye West's regal partnership on Top 3 album Watch The Throne from 2011. Originally intended as an EP, jay and Kanye were so inspired they went all the way, with the resulting album spawning three Top 40 singles including Top 10 hit N****s in Paris. Jay has also made albums with Linkin Park (2004's Collision Course) and R Kelly (2002's The Best Of Both Worlds) in the past. More recently, Drake & Future also hit the Top 10 with their collaboration What a Time to be Alive, 6 in 2015.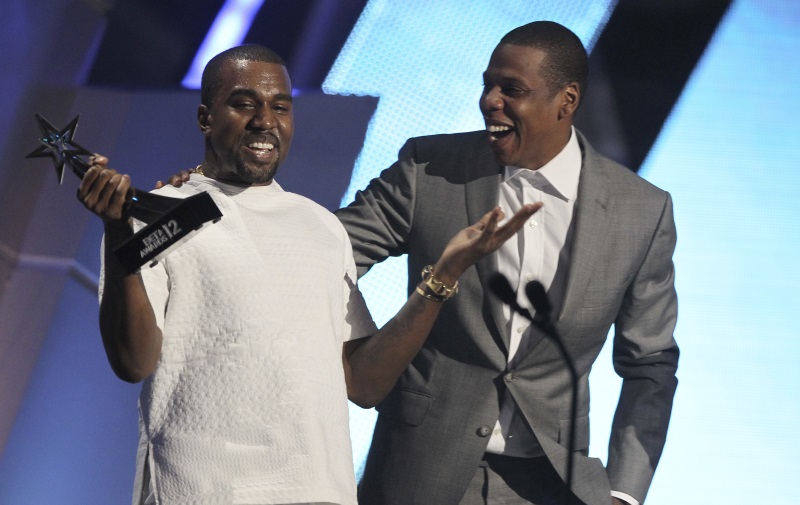 Jay-Z and Kanye West accepting the BET Award for Best Group for Watch The Throne in 2012 (Rex).
Some collaborating stars take the opportunity to experiment with different genres or acts you may never expect to see them hook up with. In 2018, unlikely duo Sting and Shaggy collaborated on 44/876 and went Top 10. Lady Gaga went all jazz with legend Tony Bennett back in 2014, the pair hitting Number 10 with Cheek to Cheek. Gaga would find herself scoring a Number 1 album with her next collaborative project: the soundtrack to the remake of A Star is Born, alongside her leading man Bradley Cooper.
Elton John explored his dance side when he collaborated with Australian dance outfit Pnau on Good Morning to the Night, which heavily remixed some of the bright knight's vintage tracks, and Queen frontman Freddie Mercury switched out stadium rock for an opera flirtation, teaming up with Spanish diva Montserrat Caballe, and enjoying a Top 20 hit album with Barcelona.
Led Zeppelin frontman Robert Plant teamed up with country singer Alison Krauss in 2007 for the Americana-flavoured Raising Sand, winning awards plus a Number 2 placing in the UK into the bargain.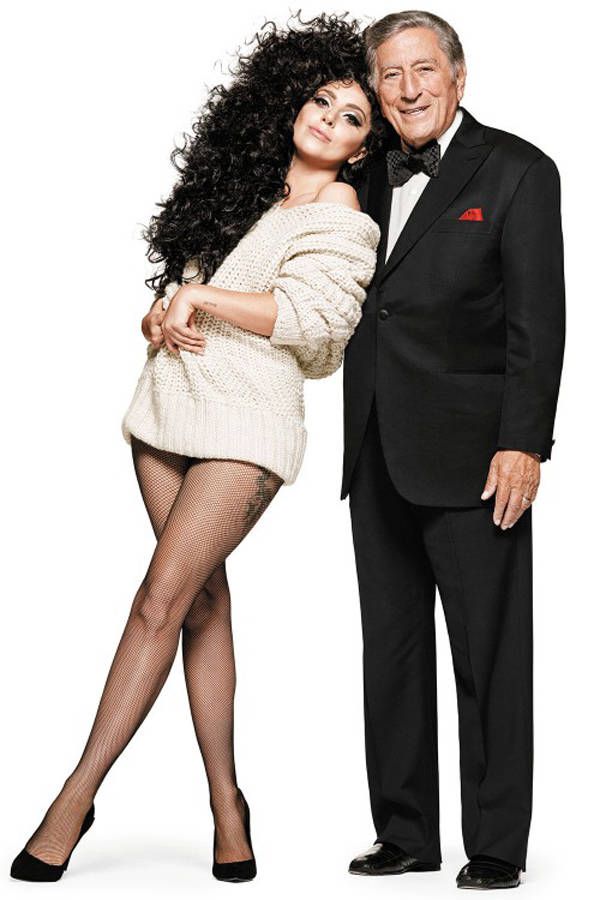 Nobody was expecting Lou Reed and Metallica to work together, but they did, in 2011 on Lulu. Originally intended to be an album of Metallica covering some of Reed's unreleased tracks, the two acts instead worked together in the studio, with Reed providing spoken lyrics over Metallica's backing track. It divided critics – to put it mildly – but it made the Official Albums Chart Top 40.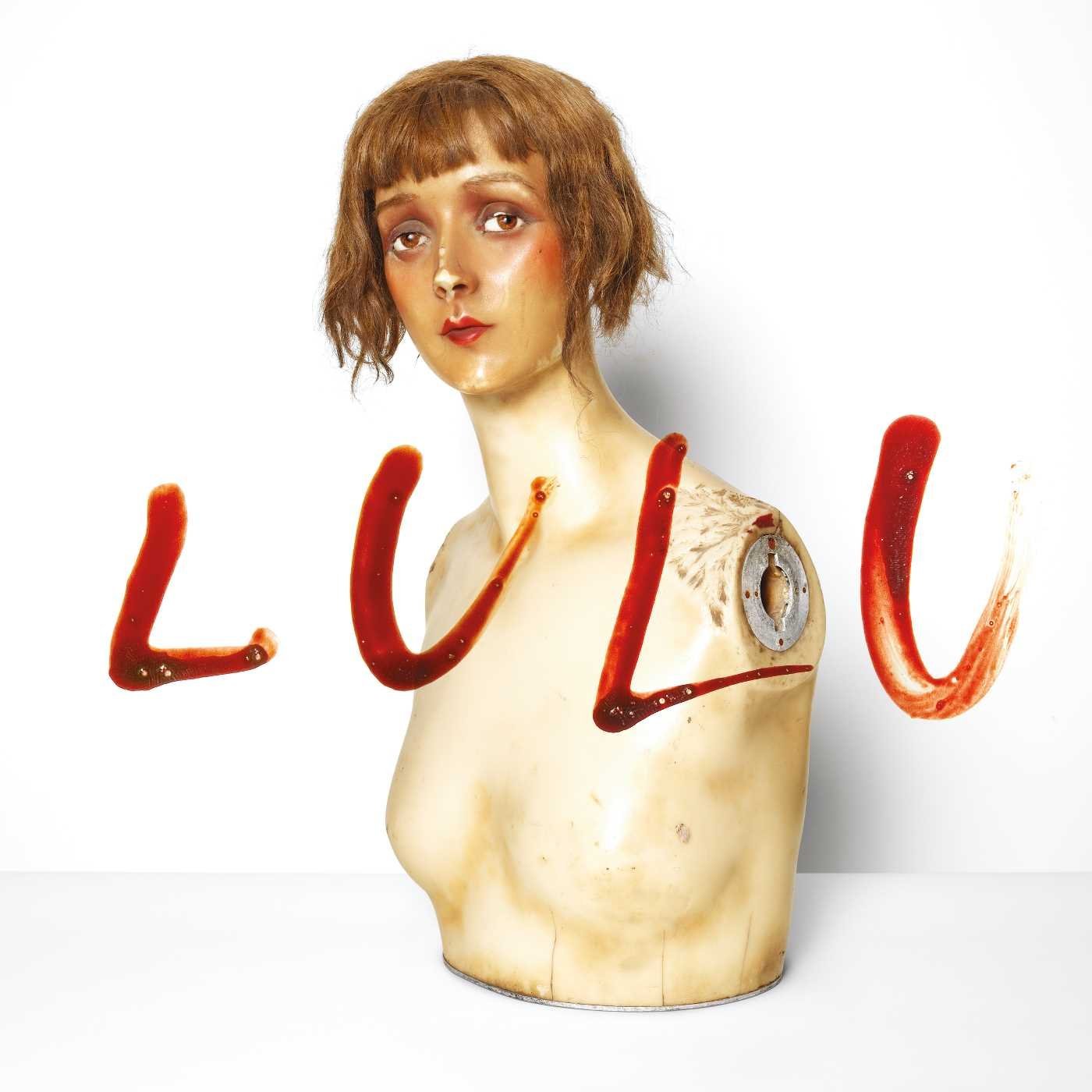 Often collaborations work so well because artists exist in a similar space. In the Motown era of the '60s, for example, it was very common for the label's acts to get together and record whole albums. Diana Ross & the Supremes enjoyed four Top 40s with the Temptations, including a Number 1 in 1969 – the only chart-topping LP in the UK for either group – and once Miss Ross decided the stage was getting way too crowded and pursued solo interests, the remaining Supremes landed a Number 6 album with the Four Tops in 1971.
Marvin Gaye was famed for his duets with a host of talented female star. He and regular collaborator Tammi Terrell charted with a greatest hits collection in 1970, and in 1974 he teamed up with Diana Ross on Diana & Marvin, a Top 10. Alfie Boe and Michael Ball's success together is likely down to their overlapping fandoms, their first two team-ups went to Number 1 in 2016 and 2017. On a similar music tip, Aled Jones and Russell Watson also netted two Top 10s together, most recently this week, with Back in Harmony.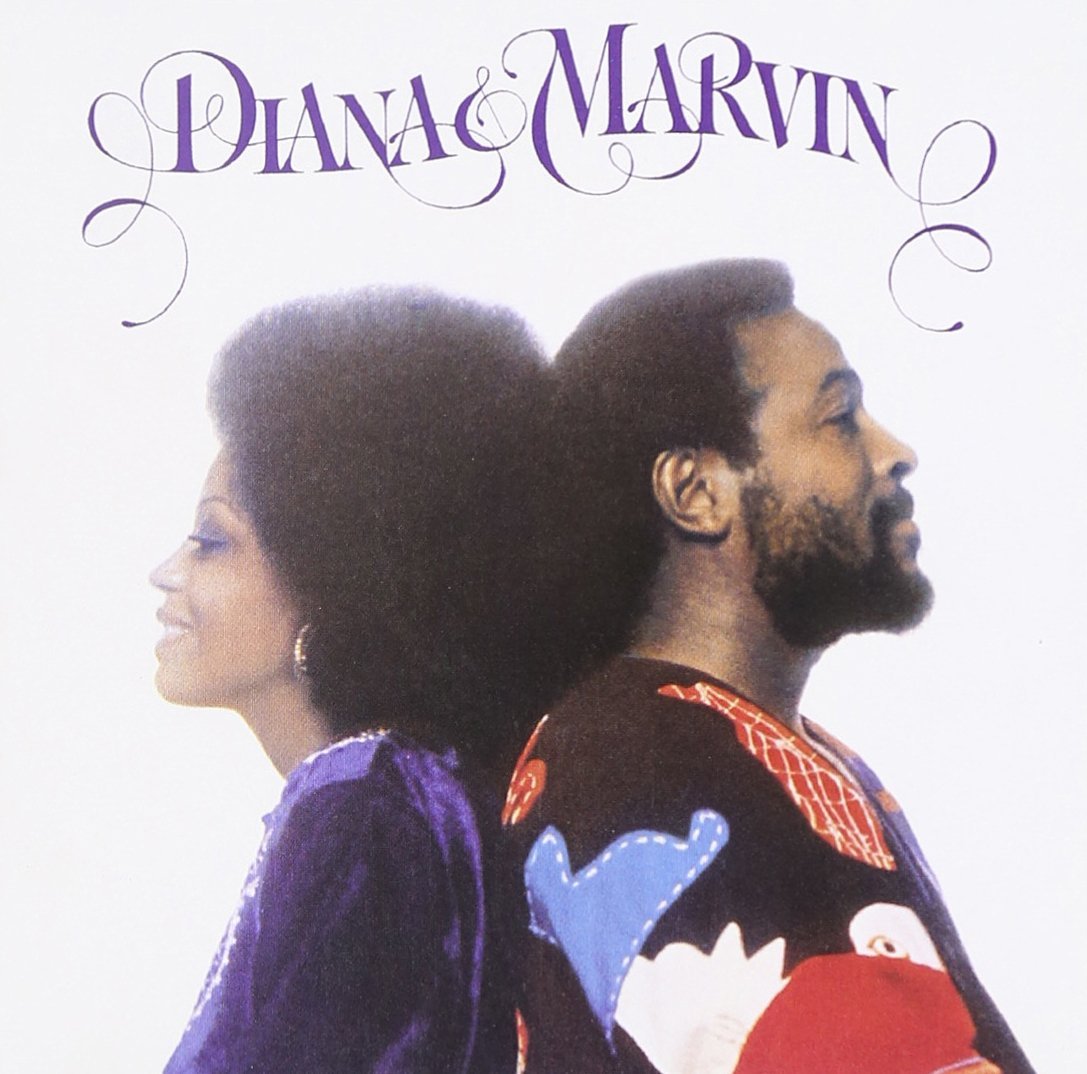 Jazz icons Ella Fitzgerald and Louis Arsmtrong were regular collaborators, and made three albums together, including the classic Porgy & Bess. Their work had enduring appeal – their Ella & Louis Together boxset charted in the Noughties. And legendary Burt Bacharach is renowned for collaborating on albums with singers – he's charted with Elvis Costello in 1998 and Ronan Keating in 2011.
Sometimes when you're looking for a collaborator you don't have to search very far. They worked together side by side in Fleetwood Mac for decades, but Lindsey Buckingham & Christine McVie went it alone in 2017 and had a Top 5 album into the bargain!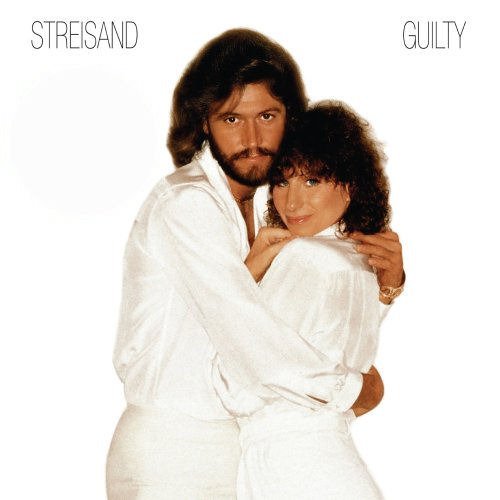 Barbra Streisand is a keen collaborator too – she scored a Number 1 album in 1977 with the soundtrack to A Star is Born, which also featured Kris Kristofferson. Barbra and the Bee Gees' Barry Gibb got together for 1980 album Guilty – though Barry didn't sing on all the songs, he was on the cover ad wrote and produced all tracks – before teaming up again 35 years later for Guilty Too (see what they did there?), which went Top 3.