This week marks the 20th anniversary of Coldplay's debut album Parachutes. To celebrate, Official Charts presents 20 incredible chart facts about the collection.
1. Parachutes debuted at Number 1 on the Official Albums Chart, knocking Eminem's The Marshall Mathers LP down to 2. The rest of the Top 5 that week was David Gray's White Ladder (3), Moby's Play (4) and Whitney Houston's Greatest Hits (5). Look back at the full Top 100.
2. Parachutes sold 70,935 copies in its first week to debut at Number 1, finishing a comfortable 15,157 copies ahead of Eminem.
3. Parachutes spent just one week at Number 1 – knocked off the top spot after its first week by The Corrs' In Blue.
4. The album has so far sold 21,300 copies on vinyl. Coldplay are re-issuing it on transparent yellow vinyl on November 20, which you can pre-order here.
5. As of this week, Parachute's UK chart sales stand at 2.74 million. That's made up of:
2.57 million physical sales
119,000 downloads
58,000 streaming equivalent sales
6. The album's biggest sales week arrived 23 weeks after its release, on the penultimate week of 2000, when it sold 170,642 copies, tipping it over 1 million sales.
7. Across the 20 years since its release, Parachutes has shifted an average of 2,628 chart sales a week.
8. In 2020, the album has an average of 377 chart sales a week.
9. The album spawned three Top 40s on the Official Singles Chart: Shiver (35), Yellow (4) and Trouble (10).
10. The album's biggest single is Yellow, with 1.38 million chart sales. It's also the record's most-streamed song with 80.8 million audio streams.
11. The most popular album track is Don't Panic, on 147,000 chart sales. The track was issued as a single in certain countries but not the UK. After that, it's Spies.
12. The least popular album track, going by UK streams and downloads, is Everything's Not Lost (and therefore also the hidden track after the song, Life Is For Living).
13. Parachutes is BRIT Certified 9x Platinum.
14. Since we started tracking UK music video streams, Yellow is the album's most-viewed clip, with 26 million views. Coldplay recently released a previously unseen take from the visual on TikTok.
15. Parachutes finished as the UK's eighth best-selling album of 2000. Look back at the full end-of-year Top 100 here.
16. The album was also the 19th best-seller of 2001.
17. Parachutes has so far spent 192 weeks in the Top 100, including 32 inside the Top 10.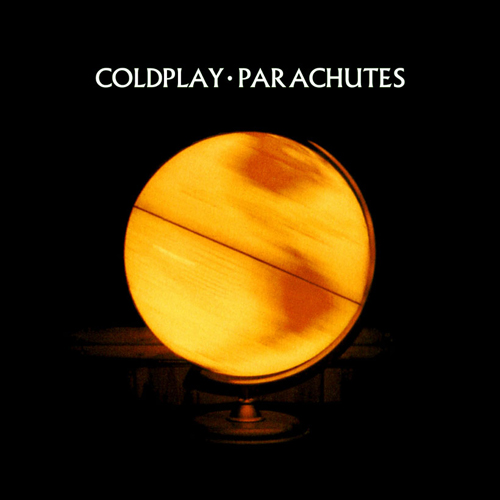 18. The album has sold 31,922 copies on cassette, making it the 33rd best-selling cassette since 2000.
19. Parachutes ranks as Coldplay's third biggest of their eight studio albums.
20. Parachutes is the 22nd  biggest album of 21st Century.
Article image: Tom Sheehan