Unlike most Christmas songs, Do They Know It's Christmas? doesn't concern itself with awaiting Santa's sleigh or falling in love under the mistletoe. The song's origins are in a news report by BBC journalist Michael Buerk on the devastating famine in Ethiopia in 1984. Boomtown Rats' frontman Bob Geldof saw the report and felt compelled to take action. He got in touch with his mate Midge Ure, lead singer of Ultravox, and together they wrote Do The Know It's Christmas? The very first Band Aid was born.
Gathering a star-studded line-up, including Duran Duran, Bananarama, George Michael, Culture Club, Spandau Ballet and Sting, the song was recorded, mixed and released in just a few days and was an instant hit.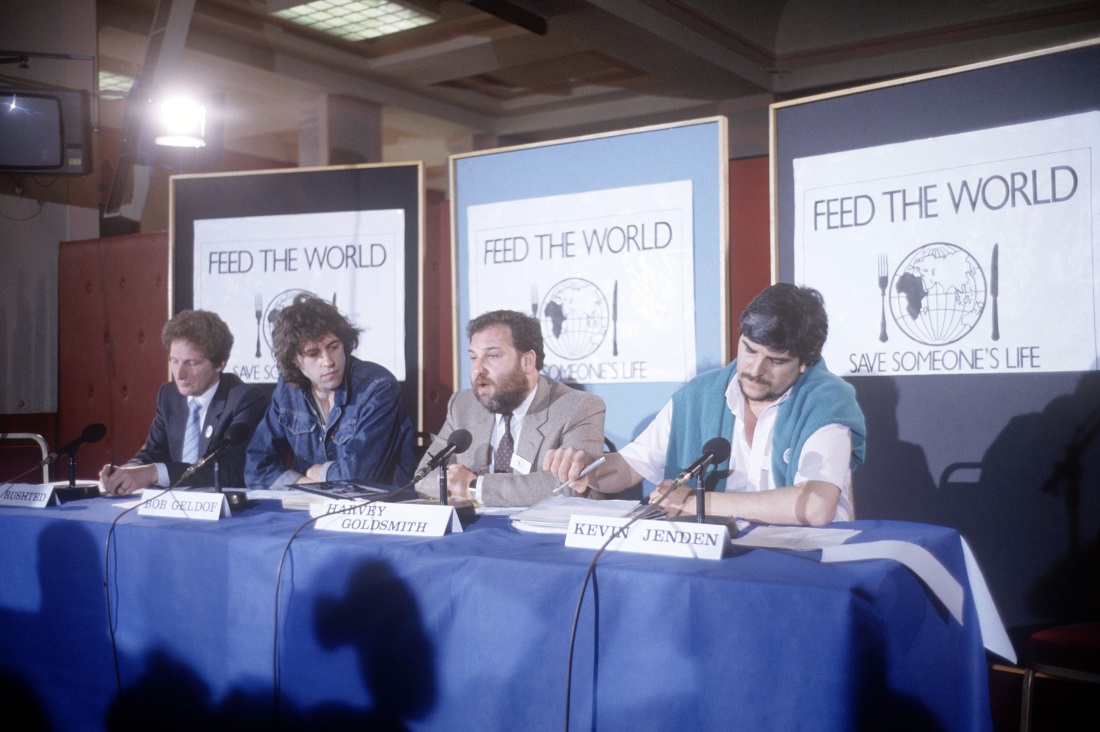 Bob Geldof, Harvey Goldsmith and Kevin Jenden announcing Band Aid at a press conference in 1985 (Rex)
For almost 13 years it was the biggest selling song in Official Singles Chart history, until Elton John's Candle In The Wind overtook it in 1997. Band Aid's version of Do They Know It's Christmas? has sold over 3.8 million copies in the UK and remains the best selling Official Christmas Number 1 of all time.
In the week it landed the Official Christmas Number 1, Wham's Last Christmas (2), and - because why not? - the Nellie The Elephant and Ghostbusters theme were all inside the Top 10. View the Top 100 Official Singles Chart from that week in full. 
Just five years later, pop supremo Pete Waterman formed Band Aid II to raise more money to combat famine in Africa. Kylie Minogue scored the famous opening line, and also on hand were Jason Donovan, Lisa Stansfield, Matt and Luke Goss from Bros, Bananarama (back!), Chris Rea, King of Christmas Cliff Richard and, notably, Sonia and Big Fun. The track was Official Christmas Number 1 in 1989 and the very last chart-topper of the 1980s.
MORE: The UK's Official Top 20 biggest selling Christmas songs of all time
In 2004, to mark the 20th anniversary of the original song, another celeb-heavy supergroup created a contemporary version to raise funds for Darfur. Stars included Coldplay's Chris Martin, Paul McCartney (back!), George Michael (back!), Bono (back!), Keane, Jamelia, Will Young, Robbie Williams, Busted and Sugababes. It too joined the million-sellers club, selling over 1.18 million copies. It was, of course, Official Christmas Number 1 in 2004.
MORE: Every Official Christmas Number 1 Ever playlist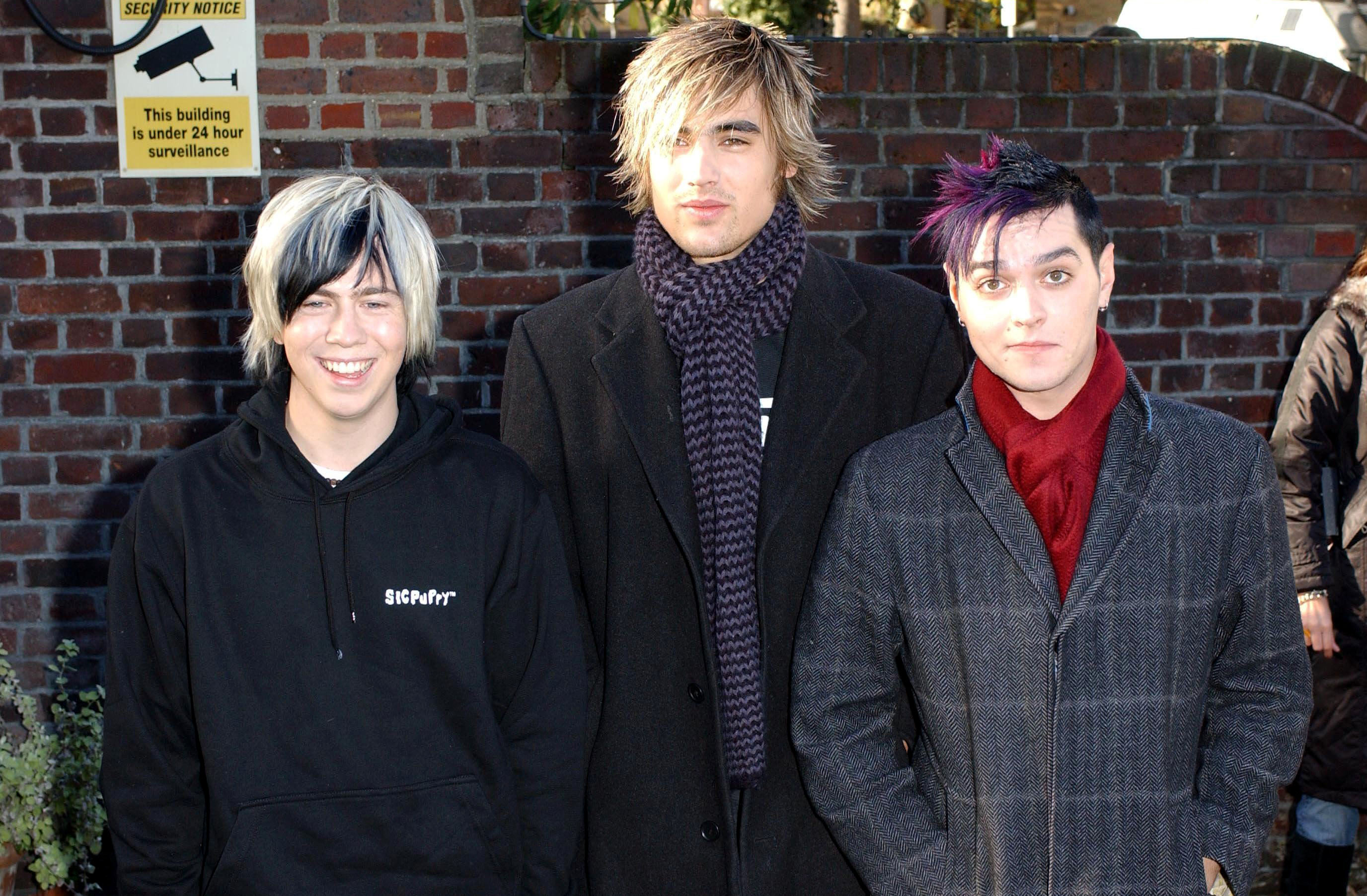 But it wasn't over. In 2014, the Ebola crisis in western Africa spurred the UN to get in touch with Bob Geldof and another incarnation of Band Aid was brought to life. Among the stars taking to the mic were Bono (yep, he came back!), Chris Martin (he also came back!), Olly Murs, One Direction, Emeli Sandé, Ellie Goulding, Clean Bandit and Paloma Faith.
Band Aid 30, as they were known, released their version a tad earlier than previous lineups, so the song didn't hang on to the top spot long enough to be the Christmas Number 1 (it was Number 3 that week), but it added to the proud legacy of possibly one of the most unlikely Christmas songs of all time. In its first week on sale in November, it sold 313,000 copies to debut at Number 1. To date, it's sold 526,000 copies.
MORE: Quiz: How well do you know your Christmas tunes?

MORE: 12 festive classics that failed to top the charts
Take a look back a every Official Christmas Number 1 that ever topped the tree in our gallery:
Article image: Rex