Its rare to be able to pinpoint the precise moment a music genre came into being, but in the case of metal there is little debate: it was birthed by Black Sabbath, 50 years ago this month, with their self-titled debut album. 
It's fair to say there had been indications of the genre's arrival two years prior - in particular on Iron Butterfly's In-A-Gadda-Da-Vida and Blue Cheer's Vincebus Eruptum album - but no-one had brought it together in the intense, dour and unruly way Black Sabbath had.
The album was an unlikely success story, recorded by four friends from Birmingham in just 12 hours in a London studio on October 16, 1969. "We actually thought a whole day was quite a long time," founding guitarist Tony Iommi said in an interview with Music Week in 2009. "Then off we went the next day to play for £20 in Switzerland." The result gave the record a sense of urgency and unity that resonated with the public.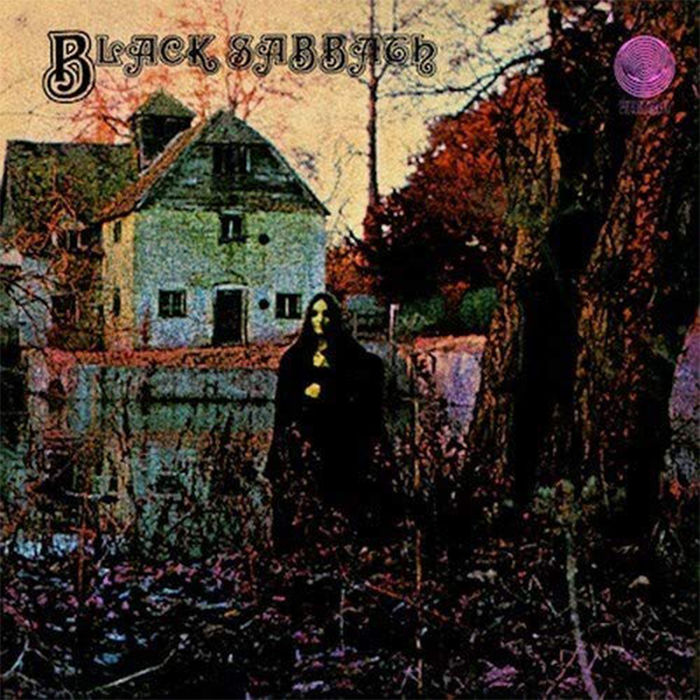 Part of Black Sabbath's USP was Iommi's unique guitar skills, the result of an accident in a sheet metal factory he worked at that took the ends of his middle and ring finger off; plus a supremely morbid lyricist in bassist Geezer Butler, powerful drummer Bill Ward and, of course, an utterly shameless frontman in Ozzy Osbourne.
The album debuted at Number 25 on the Official Albums Chart 40 years ago this month in March 1970, entered the Top 10 four weeks later and eventually peaked at Number 8 - not bad for a brand-new sound that wasn't immediately understood. "In those days, Birmingham was a real hothouse for blues bands," Butler explained to Louder Sound. Iommi adds: "We started playing blues, but the first time we threw in a couple of our own songs, Black Sabbath and Wicked World, people came up and said, 'We really loved those two songs.' We were well pleased."
Black Sabbath spent 42 weeks inside the Top 100 on the Official UK Albums Chart; and since digital records began in 1994 the record has shifted a further 137,000 chart sales. It was also a hit overseas, peaking at Number 23 on America's Billboard chart. It didn't turn out any hit singles, but according to Official Charts Company data, N.I.B - whose lyrics are from the first person perspective from Lucifer - is its most downloaded and streamed track, no doubt boosted by its use in 2013 US comedy film The Hangover Part III.
Such was Black Sabbath's success that a follow-up album was required quickly, and they delivered, releasing Paranoid just six months later. It became their first Number 1 album in the UK, full establishing heavy metal in the mainstream.
Article image: Peter Mazel/Sunshine/Shutterstock