False starts on albums rarely invoke confidence in the final product, but then few singers in recent years have had the trajectory of Camila Cabello's post-Fifth Harmony career.
"At first I thought it was gonna be, like, a sad-song album," she said in a recent interview with Rolling Stone, referring to its original (somewhat melodramatic) title The Hurting. The Healing. The Loving, moody taster track I Have Questions and Sia-penned sad-banger single Crying In The Club. "Then the more I got into the year, it just was better," she continued. "I felt way happier." We're guessing this was when her recent single, Latin-pop juggernaut Havana, soared up the charts across the world, including five weeks at Number 1 on the Official Singles Chart.
The song's success caused her to cast aside her previous solo releases (including the Quavo-assisted OMG) and go back in the studio to refocus the album's sound by injecting more Havana-ness into it. So, what are we left with? "I feel that it has a good balance of the emo and the happy," she said, and she's pretty much on the money.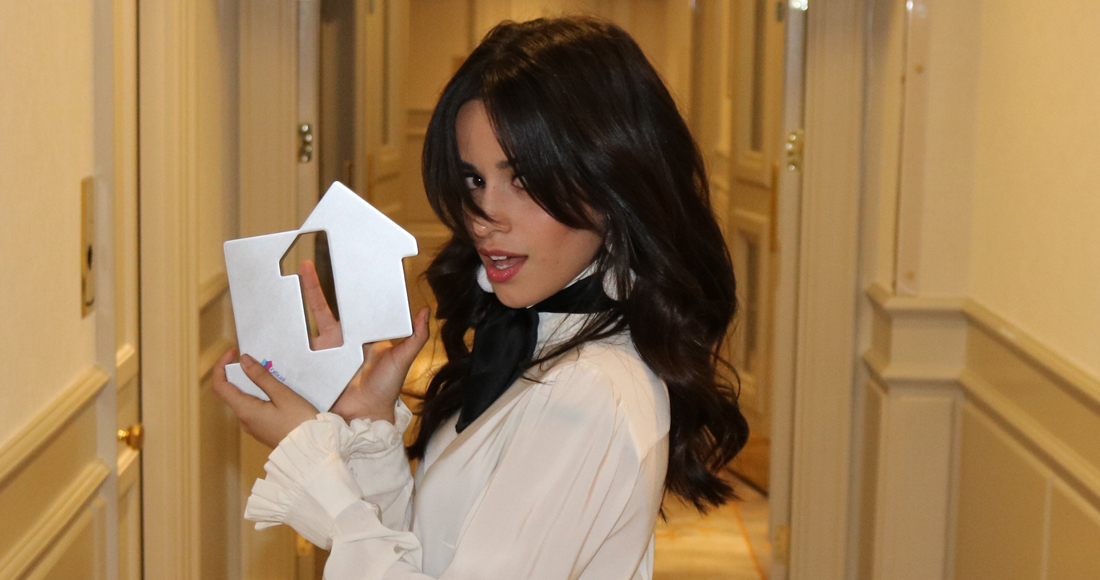 Camila with her Official Number 1 Award for Havana
The Latin-pop flavour on the album – now called Camila - is infused most intensely between tracks three and five, where Havana is sandwiched between two hip-swivelling uptempos. The reggaeton-heavy Inside Out is the more carefree and playful of them, but She Loves Control has the more infectious chorus and bigger hit potential ("She loves control, she wants it her way/ And it all it takes is just one taste/ You wanna give it up?").
Elsewhere, the sultry In The Dark and almost-acoustic All These Years outshine piano ballads Consequences and Something's Gotta Give; their confessional tone feels more in line with the album's original vision.
The real gem, however, is closing number (track 10, don't miss it) Into It; a super slick number on which Camila flirts commands: "I see a king size bed in the corner we should get into it/ All the things I wanna do to you is infinite". Get it, girl.
Camila Cabello releases Camila on January 12.