BTS have been named IFPI's Global Recording Artist of the Year Award, beating the likes of Taylor Swift, Adele and Drake to the top spot.
IFPI, the organisation representing the recorded music industry worldwide, calculates the award based on an artist's or group's worldwide performance across digital and physical music formats during the year, from streams to vinyl; covering their complete body of work.
BTS' win makes the act - consisting of RM, Jin, SUGA, j-hope, Jimin, V and Jungkook - the first ever to receive the award for two consecutive years.
Elsewhere on the IFPI Global Artist Chart countdown, the likes of Ed Sheeran and Olivia Rodrigo were recognised for their worldwide impact.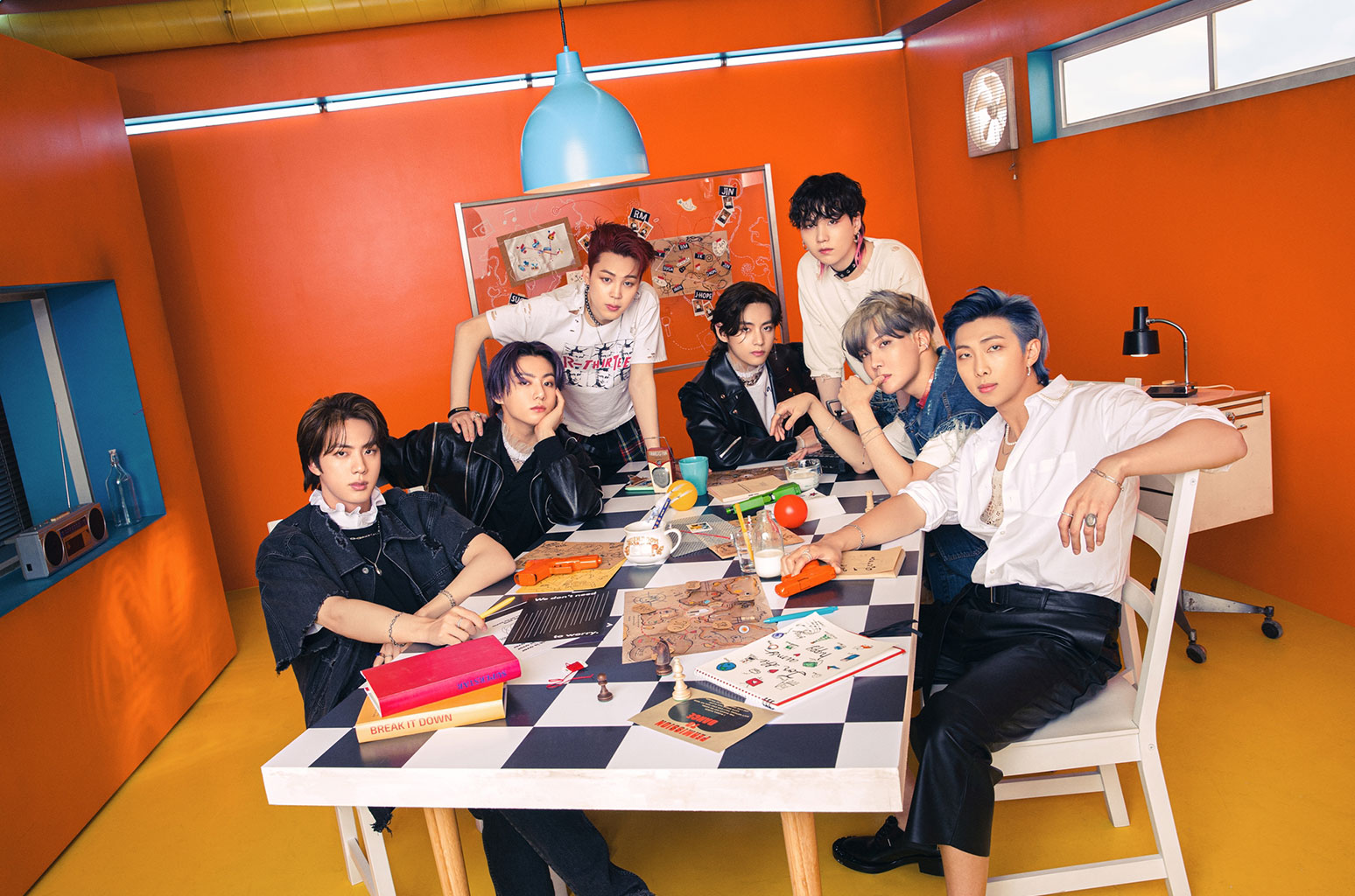 MORE: Check out BTS' full Official Charts history
Frances Moore, Chief Executive, IFPI, said: "BTS' phenomenal success over the last year is a testament to their creativity, hard work and ongoing commitment to continuing to find ways to bring their music to the world. By performing in three different languages, they demonstrate their extraordinarily unique global appeal and their dynamic and passionate fanbase has helped to make them the first artists in history to top the Global Artist Chart in two consecutive years.
We would like to wish RM, Jin, SUGA, j-hope, Jimin, V and Jungkook and all who work on their team huge congratulations on winning the Global Recording Artist of the Year Award and on another year of brilliant success."
See IFPI's Global Artist Chart Top 10 below:
1. BTS
2. Taylor Swift
3. Adele
4. Drake
5. Ed Sheeran
6. The Weeknd
7. Billie Eilish
8. Justin Bieber
9. Seventeen
10. Olivia Rodrigo