Britain's Got Talent doesn't always have a stellar track record when it comes to its music stars transitioning to life on the charts, but the latest winner is proving to be the most successful in a long time.
2017's winner Tokio Myers has had a busy few months, resulting in Our Generation, a debut album featuring a blend of classical and alternative R&B music styles that has set him apart from anyone else currently in UK music. With the record on course the Official Albums Chart Top 5, we've looked back at how other BGT musicians have fared on the charts.
Paul Potts - Series 1, winner
Britain's Got Talent got off to roaring start in its first season when shy and retiring store manager turned opera singer Paul Potts was crowned the winner in 2007. Not only did he have a pretty impressive set of lungs, Potts had a so-perfect-you-couldn't-make-it-up rags to riches backstory that was later turned into a hit film starring James Corden and Julie Walters.
Potts' debut album hit Number 1 on the Official Albums Chart in July 2007, topped the charts across Europe and even made a dent in the US. He's since notched up three Top 40 albums in the UK and continues to have success all over the world today.
MORE: Paul Potts' complete Official UK Chart history
Escala - Series 2, finalist
The all-female electronic string quartet reached the live finals in the 2008 series but failed to make the Top 3, pipped to a win by by George Sampson. Undeterred, the group released their self-titled debut album the following year, which peaked at Number 2 and even spawned the Top 40 single Palladio, which they'd performed at their first audition.
The group are still going, although they've had a bit of a Sugababes moment – two of the original members have been replaced. They even featured on Pink Floyd's The Endless River album in 2014. However, their post-show success was overshadowed by controversy they were invited by Simon Cowell to audition for the show (something he has strongly denied) after they'd performed at an X Factor wrap party the previous year (the group confirmed this bit was true).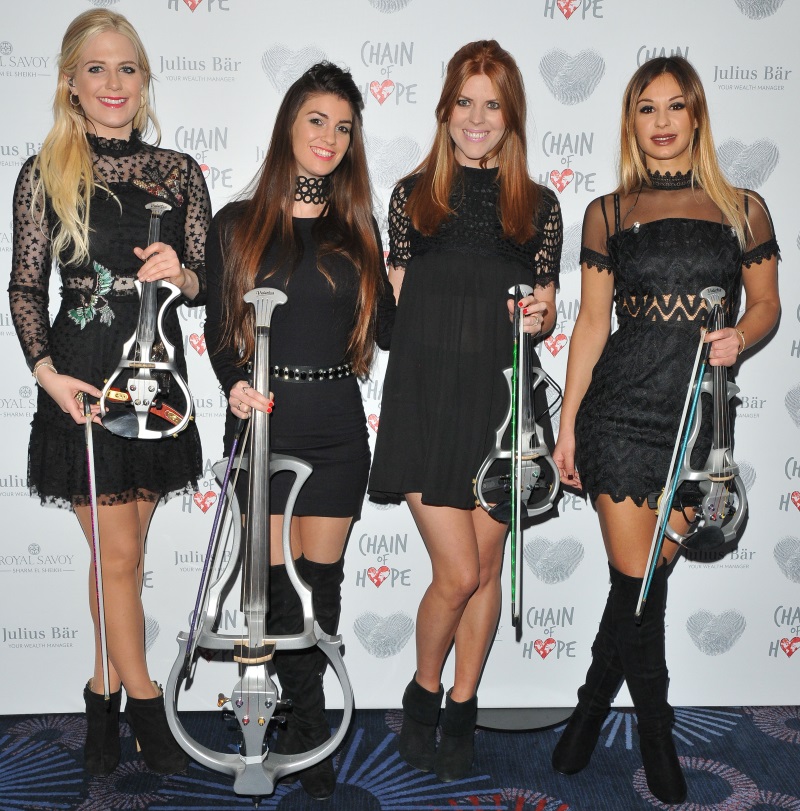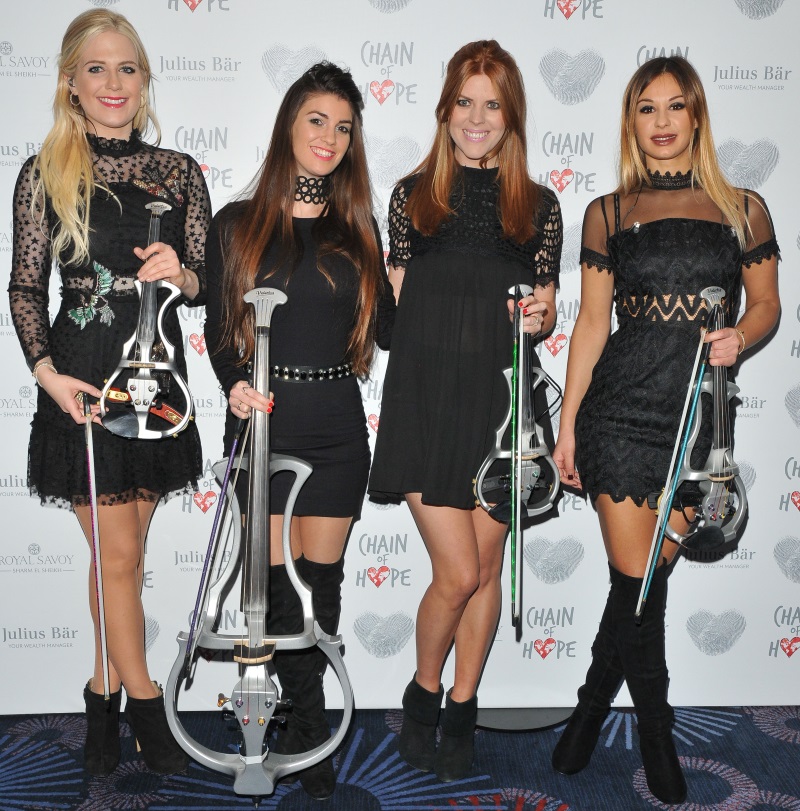 Escala in 2016 (Rex)
Susan Boyle - Series 3, runner up
Susan Boyle became a global phenomenon after a moving first audition that stunned the audience and judges. Her rendition of I Dreamed A Dream, from hit musical Les Misérables, made her a runaway favourite with judges and viewers at home, and she seemingly had series three on lock. HOWEVER, she ultimately lost out to the the equally brilliant energetic dance troupe Diversity in the final. By this point, however, the SuBo train was unstoppable.

You can almost see the $$ signs in Cowell's eyes, can't you?
Her debut album I Dreamed A Dream was the biggest selling album of 2009 worldwide (shifting 8.3 million copies), and she's notched up another four UK Top 10 records since, with two of those hitting Number 1. Save the occasional awkward moment (everyone remembers #Susanalbumparty, right?) she remains BGT's most successful export.
MORE: Susan Boyle's complete Official UK Chart history
Jai McDowall - Series 5, winner
After a notable absence of singers in series four – maybe nobody wanted to even try and fill SuBo's shoes – Scottish singer-songwriter Jai McDowall took the crown for the fifth series in 2011. And if you're wondering why he didn't just audition for X Factor instead, he did the previous year, but only got as far as the bootcamp stage.
Jai released his debut album Believe in December that year, reaching Number 54 on the Official Albums Chart. Unsurprisingly, his time at Simon Cowell's Syco label was short-lived.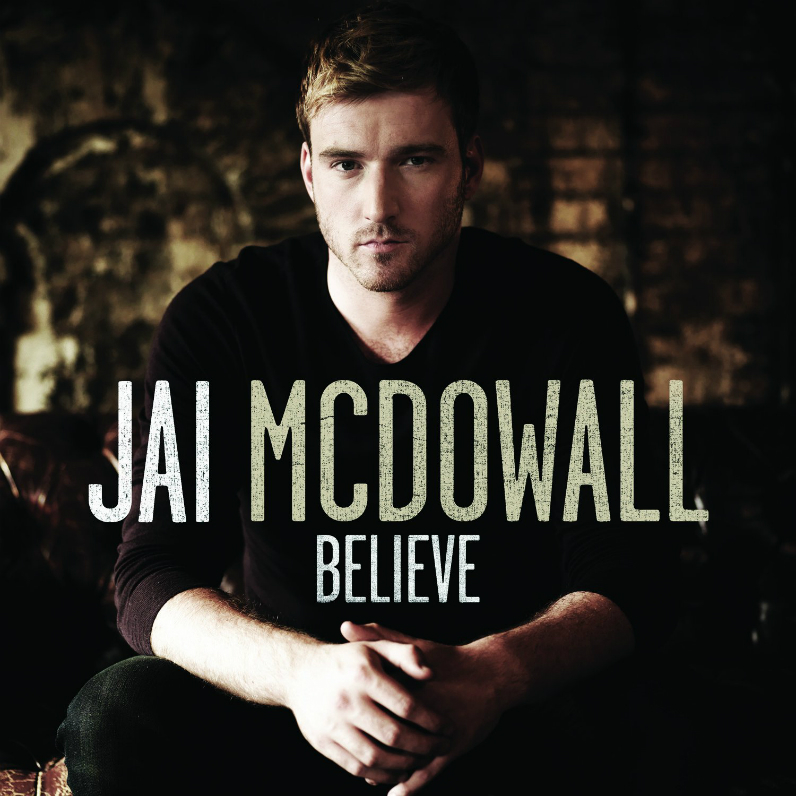 Jai's debut album
Ronan Parke - Series 5, runner up
12-year-old Ronan Parke was the bookies' favourite to win series five of BGT, but (untrue) claims that Cowell had invited him to audition for the show ultimately pushed him into second place in the final.
Despite impressing the judges with a rendition of Feeling Good for his first audition, he released a spirited cover of Vanessa Carlton's A Thousand Miles as the lead single from his self-titled debut album, which landed at Number 22. You can guess what happened next. 

Jonathan & Charlotte - Series 6, runner up
Jonathan & Charlotte's first audition had a similar impact on the UK to Susan Boyle's. The opera duo lost out to dancing dog act Ashleigh & Pudsey in the 2012 final, but they went on to release two Top 5 albums as a duo before splitting in 2014 after being offered solo deals. Jonathan scored a Top 20 record that year, and he continues to be very successful in the classical world. Go Jonathan! 
MORE: Check out the latest Official Classical Artist Albums Chart

The moment Jonathan & Charlotte lost to a dog.
Loveable Rogues - Series 6, finalist
London lads Eddie, Sonny and Te - aka The Loveable Rogues - were asked to audition for series six, which drew complaints from some of the public, who didn't think it was in the spirit of the show.
The trio still managed to finish a respectable fourth and land a deal with Syco Records, which resulted in just one Top 10 single called What A Night. They followed it up a year later with their album This And That, which managed a Number 37 peak without any backing from Syco – pretty admirable when you consider the chart performance of some actual winners. 
Ryan O'Shaughnessy - Series 6, finalist
Remember Ryan? Sure you do! He was the Irish singer-songwriter that had previously entered The Voice of Ireland. A quick peek into our database reveals he scored a Top 10 album and Top 40 hit after appearing in the 2012 series. The single was his audition song, a self-penned track called No Name about an unrequited crush. Aww…
Richard & Adam - Series 7, runner up
Another successful opera act to come from the Britain's Got Talent farm, Welsh brothers Richard & Adam impressed the judges with their performance of The Impossible Dream for their first audition, and after finishing third place, promptly released their debut album of the same.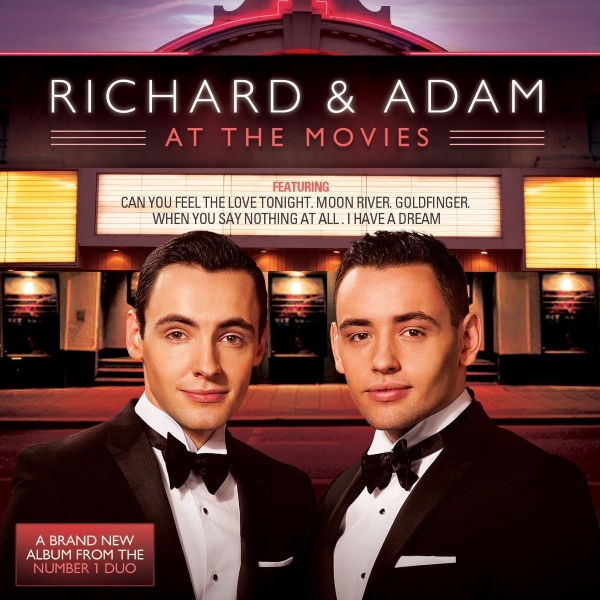 Richard & Adam get rather dressed up for the cinema, don't they?
The record was a surprise hit, topping the Official Albums Chart for four weeks(!), and the pair have since scored another two Top 10 albums, most recently with Believe – Songs Of Inspiration.
MORE: Richard & Adam's complete Official UK Chart history
Gabz - Series 7, finalist
Piano-playing cap enthusiast Gabz released her self-penned song Lighters (The One) – the song she first auditioned with - after making the 2012 final. The track peaked at a very respectable Number 6, though it was her only release through Sony.
Since then she's released a handful songs independently, including Holiday In Brazil in 2014, a charity single that was put out ahead of the 2014 FIFA World Cup.

Gabz was also a trailblazer in onsie fashion
Collabro - Series 8, winner
Collabro formed only a month before auditioning for the show, but their performance of Stars from the musical Les Miserables received a standing ovation from the Cowell & co in the 2014 series.
After beating opera singer Lucy Kay in the final, they topped the chart shortly after with their debut album called – you've guessed it – Stars, and follow-up Act 2 peaked at Number 2 last year. They're still going strong; earlier in 2017 they landed their third Top 10 album, called Home. Oh, and they're now a member down after Richard Hadfield decided to call it quits.
Bars & Melody - Series 8, finalist
Remember these two? Singing/rapping duo Bars & Melody took BGT by storm when they performed a song based on Twista and Faith Evans' Hope, replacing the original verses with anti-bullying lyrics.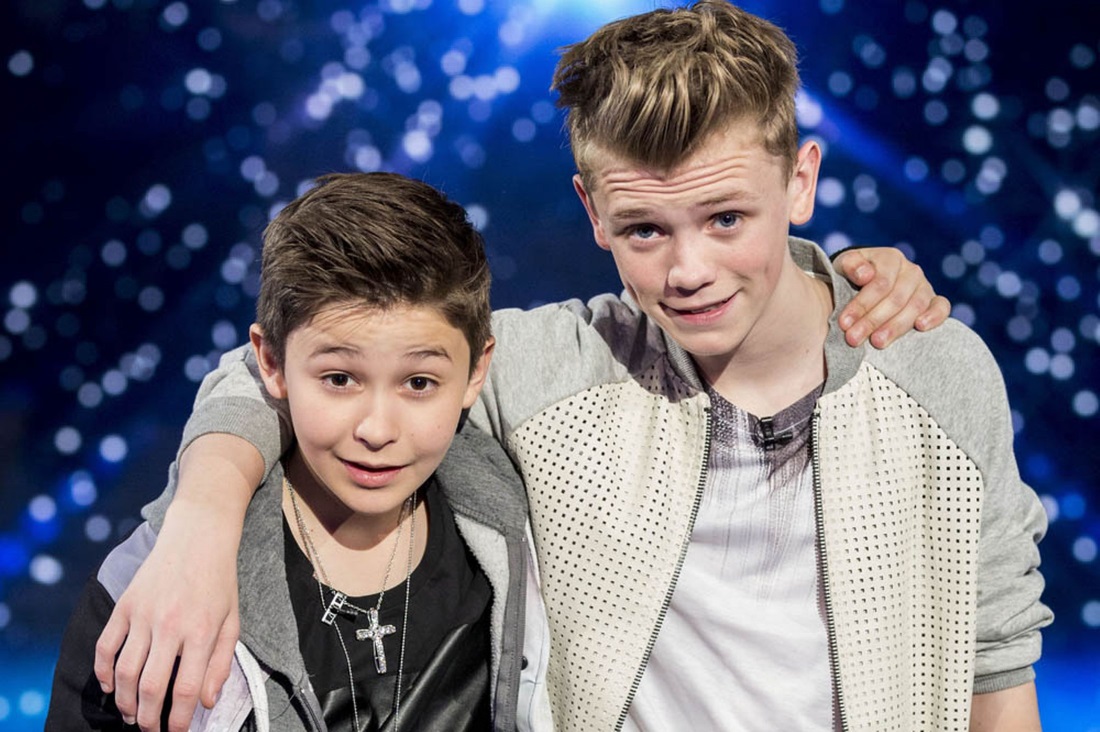 In the end they finished third, but were swiftly snapped up by Cowell's record label for a one single deal and put out Hope, renamed Hopeful for its single release. They later put out their album 143 independently, which reached a very respectable Number 4. Their next two albums didn't set the world alight, but third record Generation Z is one 2017's best-selling albums on cassette, so that's something, right?
MORE: Bars & Melody's full UK chart history
Jack Pack - Series 8, finalist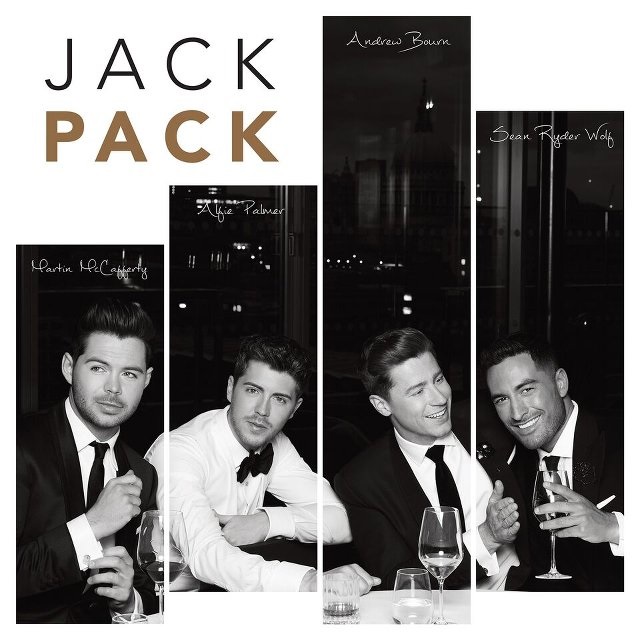 Rat-pack realness
The four-piece rat pack group made the final of the 2012 series and signed a deal with Syco shortly afterwards, though not before replacing member Adam Diplock with Martin McCafferty (fun fact: Adam made The X Factor finals as part of boyband Futureproof). Their eponymous debut landed inside the Official Albums Chart Top 10 and they toured across the UK.
Calum Scott - Series 9, finalist
Singer-songwriter Calum made it to the final of the 2015, but unlike most BGT contestants, wasn't snapped up by Cowell's record label. Instead, he released a cover of Robyn's Dancing On My Own - his audition song - independently.
It had a slow start on the Official Chart, but it eventually peaked at Number 2 after a 16-week climb up the Top 40 and went on to become one of the biggest songs of 2016. He's since signed a record deal with Capitol and is working on his debut album. Go Calum! 
Who was your favourite BGT contestant? Come join the chat on Facebook, Twitter, or leave a comment below...