Bradley Walsh has announced details of his new album, the follow-up to his successful debut Chasing Dreams. 
The much-loved entertainer will release When You're Smiling - a collection of covers of his favourite songs from stage and screen - on November 10 via Sony.
The record also includes a version of pop standard The Very Thought Of You, chosen by his fans via his PickASongForBradley.com campaign, plus new original song co-written by his son called One For My Baby. 
Bradley is best known for his acting work in Coronation Street and presenting ITV's The Chase. He released his first album Chasing Dreams last November, where it peaked at Number 10 and shifted 111,000 copies in just four weeks.
The feat meant Bradley scored the best-selling debut album of 2016 by a British artist, finishing ahead of British debuts from Zayn and Jack Garratt.
MORE: The UK's Official Top 40 biggest albums of 2017 so far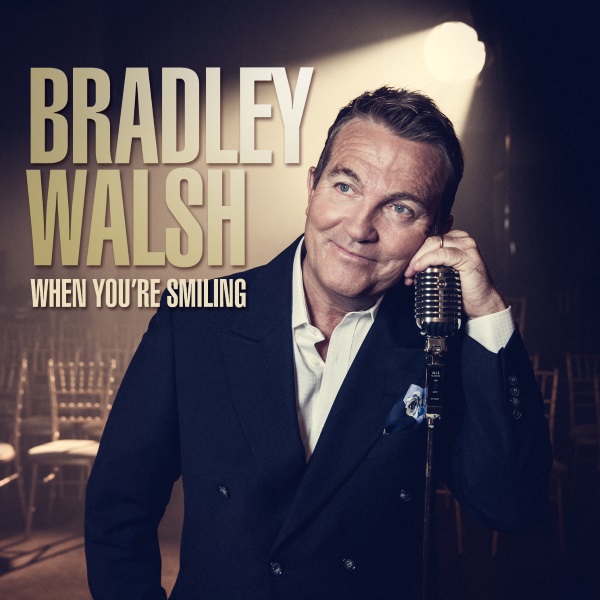 "I am very flattered that so many people loved Chasing Dreams," he said. "The amazing response that we received was a big surprise to us all and now we have to follow up that success with the second album.
INTERVIEW: Bradley Walsh on the surprise success of his debut album
"We have had a great time revisiting some of our favourite songs from stage and screen and I am very proud of what we've achieved. I can only hope that people enjoy listening to it as much as we did making it."
MORE: All the big albums still to be released in 2017
When You're Smiling track listing:
1. Get Happy
2. The Very Thought of You
3. Who Can I Turn To
4. Luck Be a Lady
5. When Do The Bells
6. When You're Smiling / All of Me
7. This Is All I Ask
8. Maybe This Time
9. I Have Dreamed
10. Come Fly With Me
11. The Good Life
12. One For My Baby
13. When You're Smiling / All of Me (Credits)
14. You Know Best