blur celebrate seventh Number 1 album with The Ballad of Darren
Damon Albarn secures second chart-topping LP of 2023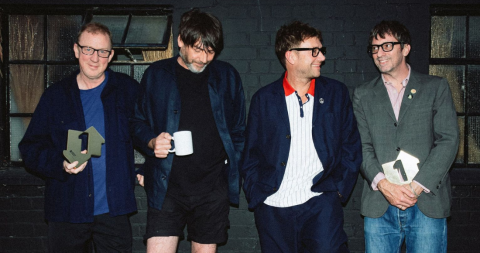 blur triumph over the Official Albums Chart this week, as The Ballad of Darren becomes their seventh Number 1 album.
The ninth studio album from the Britpop scions debuts with 44,000 chart units, including just shy of 90% on physical formats. 
Their previous Number 1s are Parklife (1994), The Great Escape (1995), blur (1997), 13 (1999), Think Tank (2003) and The Magic Whip (2015). Their first two albums, 1991's Leisure and 1993's Modern Life is Rubbish, reached Number 7 and Number 15 respectively.
The Ballad of Darren also tops the Official Vinyl Albums Chart, and is the most purchased album in the UK's independent record shops as it debuts atop the Official Record Store Chart.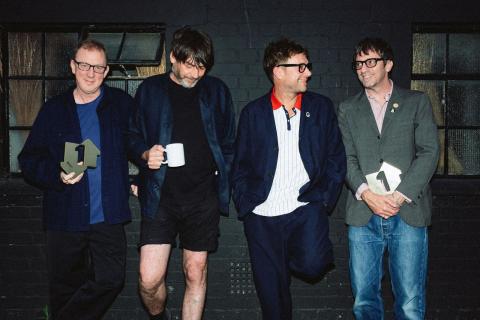 Credit: Phoebe Fox
blur – comprising Damon Albarn, Graham Coxon, Alex James and Dave Rowntree - now stand in line with peers Elton John, George Michael, Paul McCartney and Barbra Streisand, who also have seven Number 1 albums apiece. See the acts with most Number 1 albums in the UK here.
The Ballad of Darren also marks Damon Albarn's second Number 1 album of 2023, following his and Jamie Hewlett's success in March with Gorillaz's Cracker Island. Albarn joins an exclusive list of acts including ABBA, Taylor Swift, The Beatles, Diana Ross and Robbie Williams who have also earned two chart-toppers in a calendar year.
Beautiful and Brutal Yard, last week's Number 1 record from J Hus, stays strong in the Top 5 as it makes the Albums of the Year shortlist for 2023's Mercury Prize (4). See the full list of albums shortlisted for this year's Mercury Prize here.
Elsewhere, Michigan-formed rock outfit Greta Van Fleet claim their second Top 10 album. The group, comprising Danny Wagner and brothers Jake, Sam and Josh Kiszka, debut at Number 8 with Starcatcher. Prior to this, the band saw success with Anthem of the Peaceful Army and The Battle at Garden's Gate, which reached Number 12 and Number 8 respectively. Starcatcher also claims a Top 5 placing on the Official Vinyl Albums Chart, where it debuts at Number 3.
Nottingham alt-rockers As December Falls make their Official Chart debut this week as Join The Club earns them a place in the Top 20 at Number 11. Join The Club also debuts inside the Top 5 of the Official Record Store Chart (2) and Official Vinyl Albums Chart (4).
Read our exclusive interview with band members Bethany Hunter, Ande Hunter and Timmy Francis here.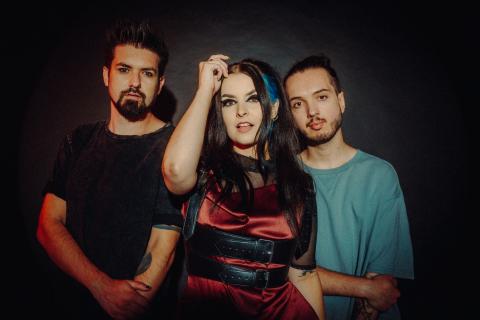 Further down the Top 20, K-pop girl group NewJeans enjoy their first Official Albums Chart entry with 2nd EP 'Get Up'. The latest release from Minji, Hanni, Danielle, Haerin and Hyein debuts at Number 15.

Two best-of collections enjoy a notable uplift; Post Malone's The Diamond Collection leaps 17 places to Number 17, while Red Hot Chili Peppers' Greatest Hits is up 13 to Number 40 following their UK shows last weekend.

Over on the Official Classical Artist Albums Chart 

Britain's Got Talent 2023 finalist Malakai Bayoh is a winner today, as his first album Golden debuts atop the Official Classical Artist Albums Chart.

Having won the hearts of the judges and viewers on the ITV talent show and earned the support of the likes of Andrew Lloyd Webber, 14-year-old chorister Malakai penned a deal with Universal Music earlier this year.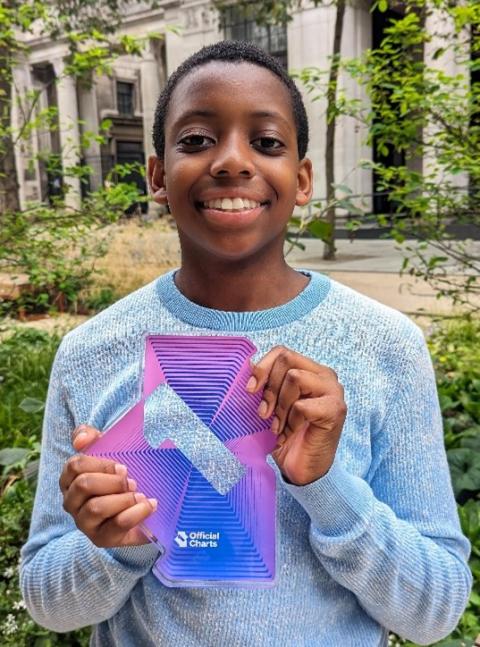 Of his chart-topping success, Malakai says: "I can't believe I've got a Number 1 album! It was so much fun to make as well. Thank you everyone for buying it. And now it's the school holidays too!"
Martin Talbot, Chief Executive, Official Charts, adds: "What a year it has been for Malakai – first he became a superstar on Britain's Got Talent and now he's topping the Official Classical Artist Albums Chart. This huge new star for the classical world has truly arrived. Congratulations Malakai!"
Related Singles and Albums