A cover of The Beach Boys' classic God Only Knows performed by 26 global musicians has entered the Top 20 on the Official Singles Chart after just four days on sale.
The track, which was unveiled earlier this week alongside a stunning music video, makes its debut on today's singles chart at Number 20 less than a week after going on sale.
26 global musicians, including Sir Elton John, One Direction, Kylie Minogue and Stevie Wonder, joined forces on the cover for the launch BBC Music. Proceeds from sales of the song go towards Children In Need.
God Only Knows originally hit Number 2 on the UK Top 40 when it was released in 1966 as part of a double A-side single with Wouldn't It Be Nice. The track features on The Beach Boys' 11th studio album Pet Sounds.
"All of the artists did such a beautiful job I can't thank them enough," Brian Wilson said of the rendition, adding: "God Only Knows is a very special song. An extremely spiritual song and one of the best I've ever written."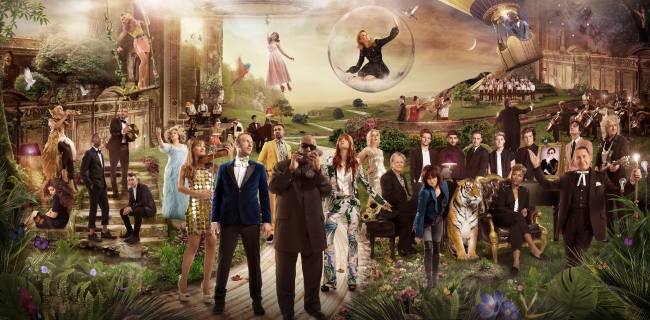 The accompanying music video was directed by Francois Rousselet (Iggy Azalea, Kanye West, Madonna) and shows shows the iconic Alexandra Palace Theatre brought to life by a magical performance of the track.
The release harks back to the star-studded cover of Lou Reed's Perfect Day in 1997, which was also released by BBC Music in aid of Children In Need. Featuring the likes of U2's Bono, David Bowie and Elton John, the track hit Number 1 for three non-consecutive weeks and is one of 153 songs in UK chart history to sell over one million copies.