Anastacia and her pretty powerful lungs are celebrating 15 years of success in style.
Over a decade and a half after her first hit I'm Outta Love, Anastacia has released her Ultimate Collection, a selection of big hits, rarities and, excitingly, a couple of new tracks.
Anastacia very kindly spared us some time to talk through her career so far, the new album and how she feels about the music industry today.
So Anastacia, welcome back to the Top 40 –how have things changed since your first hit back in 2000?
There was no social media; you relied on the record company to sell your records. The only thing I feel is we're too saturated as everyone's a singer and can use autotune – as long as you can talk, you can sing.
But you are very much a singer! We know you can sing.
That's where I get a little snobbish, as someone who does actually sing for a living and doesn't just talk her way through. No offence to anyone that does, but there should be a different category, as it's a different art. People who write their own songs and can perform them live, we should have a totally different category than the new artists coming out today.
What about amazing songwriters who don't have the vocal talents you have?
Sure, there are amazing songwriters. Not everyone who has the gift to actually go out there and perform can write the songs that are catchy enough to get on radio, so I get that, and there's a place for everybody. Even on this new album I have a song that was great to sing that I didn't write. It's on the album because it's a good song. 
You've had your share of health issues over the last few years. Does it make it harder to come back each time?
I can do a popup show anywhere and it's fun, I have the ability to just start up and go when I want. Unfortunately, health reasons have kept me from the stage more than I wanted to over the last few years. But in the last two years I've felt able to get back at my health issues. Like, take that, cancer!
MORE: Anastacia's I'm Outta Love is 15: "I'd never do a concert without it!"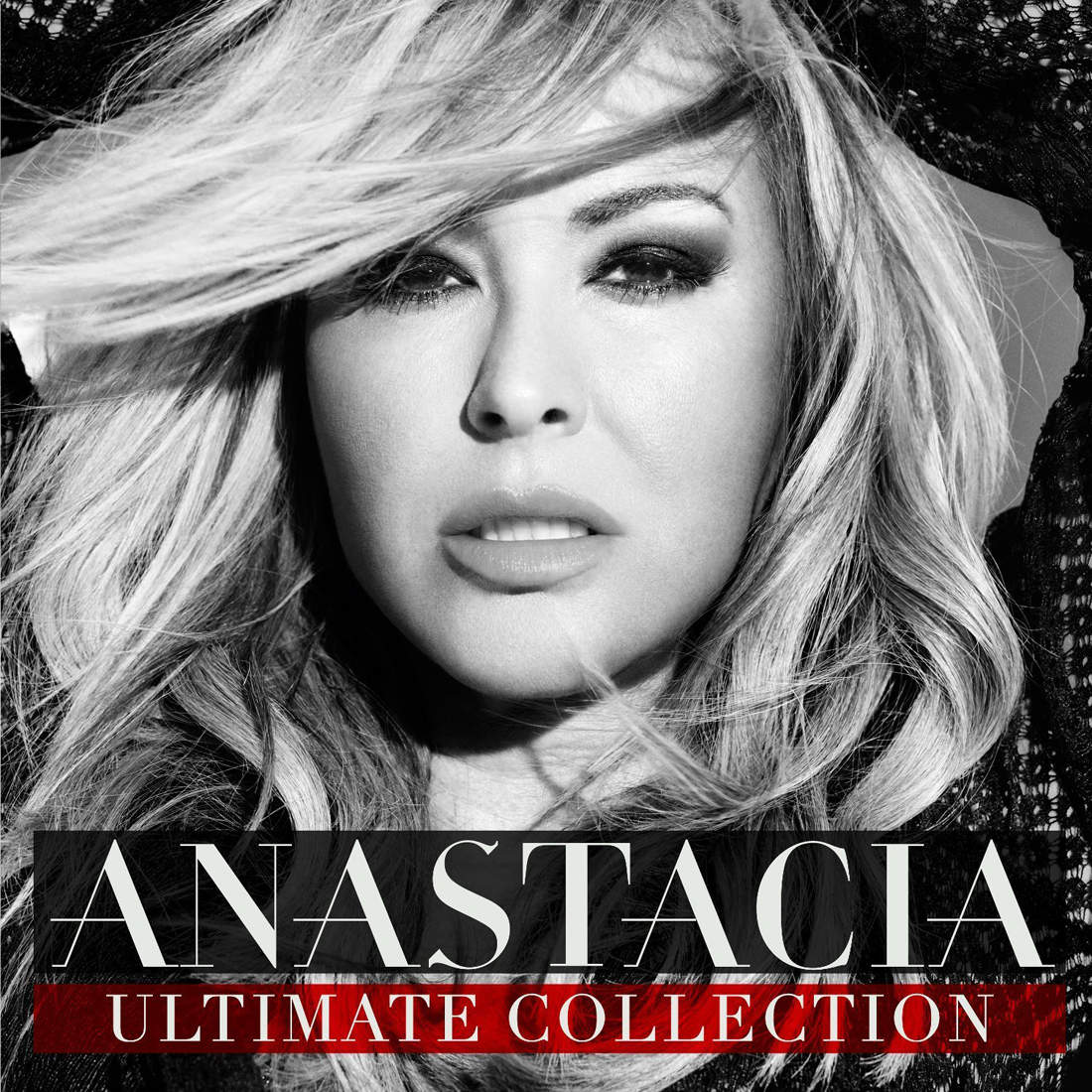 It must be really frustrating, when all you want to do is get back to music.
You've got to get back out there and get working. I want to do what I do and not have everybody whinge about what happened in my life, like, I'm fiiiine, don't worry about it. And I appreciate the attention and concern but I like taking care of other people more, that's why I write songs to help other people.
I use my cancer to help other people so I become a voice for it. So if that's what cancer is going to do I want to turn that round and become an advocate. I'll raise awareness, raise money and change dynamics of what it does to people in their lives, which is make them reclusive. And I'm like "Yeah? You gave the wrong chick cancer, buddy!"
You're a tough cookie. It's probably no coincidence your biggest hits tend to be about kicking somebody's arse, is it?
Haha! You know, it's where I was at the time, spiritually, but if you listen to the new album there are a lot more ballads, and I never thought I'd be able to write more than one.
Even on this album, there's an uptempo song called Take This Chance and it's like 'just go for it'. It really is a different part of me that's come out lyrically and spiritually rather than the one who was like (sings) Why'd you lie to me?
But back then, I was all about the bad stories and not holding anything back. I was the Taylor Swift of my time! (laughs) Yeah, I was just saying it like it is.
Ultimate Collection isn't just a greatest hits, is it? It feels like you're bringing your body of work together.
It has 19 songs on it, two brand new ones, and then the fun things. I did a covers album of rock songs so that single Best Of You is on there, from the Foo Fighters. And the single I had on the Chicago soundtrack, Love is a Crime. It was only on the Chicago soundtrack and I had great remixes with that, Thunderpuss did amazing remixes. 
Love Is A Crime was supposed to be up for Best Single and I was supposed to sing it at the Oscars. When Catherine (Zeta Jones, who starred in Chicago and performed Oscar-nominated I Move On at the ceremony) was pregnant, I was the backup, so if she delivered, I was going to sing it! And then another song is from another soundtrack, the Fantastic Four, I did a duet with Ben Moody – it's a very haunting, cool duet. 
So it's about giving other songs a chance to shine that may not have had much attention before?
Yeah! Like great songs from other projects and then some songs that are absolute hits but we didn't want to make it just another hits record, because some of the songs… not everybody bought the Chicago soundtrack, it's like a special moment to wanna get that or the Fantastic Four soundtrack.
You've actually got two million-selling albums under your belt. Do you keep track of things like that or chart positions? Do you still get a thrill from going Top 10?
Absolutely! I definitely do, because it is so hard to do these days, because records have a shelf life of, like, a day.
And that's OK, I kind of like climbing up the ladder, I've always enjoyed it. Like at the end of a gig getting an audience on their feet – especially a private audience if it's a private show. Getting their tie on their head their taffeta dress round their ankles, I like when I've moved a crowd from the fork-and-knife moment to standing on their chair. That's when you know you're able to move someone – when it's away from their Michelin-starred meal.
If you could sing only on of your songs in concert ever again, which would it be?
I'm Outta Love. That's the one! It's not just the one that gets them on the chairs, it's my loyalty factor. It was the first, it was a great opportunity, it was a winner, it was the home run, as well was Left Outside Alone, Paid My Dues, I do have good ones, but I'd just like to stay loyal to where it all started.
Anastacia's Top 10 biggest selling songs
To mark Anastacia's Ultimate Collection, we took a look in the Official Chart archive and a nsoey at her Top 10 best sellers.
Out in front is Anastacia's highest charting tune, the mighty Left Outside Alone. The track hit Number 3 back in 2004 and Anastacia's vocals have never been so powerful and acrobatic! It's sold over 371,000 copies.
Next up is her debut I'm Outta Love, which first charted in autumn 2000, hitting Number 6. Over 292,000 copies have been sold, including 60,000 downloads since we started counting in 2005.
See Anastacia's Official Top 10 biggest selling singles:
| | | | |
| --- | --- | --- | --- |
|   | TITLE | PEAK | YEAR |
| 1 | LEFT OUTSIDE ALONE | 3 | 2004 |
| 2 | I'M OUTTA LOVE | 6 | 2000 |
| 3 | ONE DAY IN YOUR LIFE | 11 | 2002 |
| 4 | SICK AND TIRED | 4 | 2004 |
| 5 | NOT THAT KIND | 11 | 2001 |
| 6 | PAID MY DUES | 14 | 2001 |
| 7 | COWBOYS & KISSES | 28 | 2001 |
| 8 | MADE FOR LOVIN' YOU | 27 | 2001 |
| 9 | WELCOME TO MY TRUTH | 25 | 2004 |
| 10 | WHY'D YOU LIE TO ME | 25 | 2002 |
©2015 Official Charts Company . All rights reserved.