A new "immersive" concert experience featuring a hologram of Amy Winehouse has been announced. 
The news was revealed at the annual Amy Winehouse Foundation Gala on October 11 by Amy's father Mitch Winehouse and the CEO of Productions at Base Hologram, Marty Tudor.
Set to begin late 2019, proceeds from the tour will go to the Amy Winehouse Foundation, a charity set up in her memory to prevent the effects of drugs and alcohol on young people across the world.

The show is expected to last 75 to 110 minutes and will feature a live band, alongside a carefully generated hologram of Winehouse performing digitally remastered arrangements of her most popular songs.
This tour follows two similar concerts by Base Hologram featuring the late Roy Orbison and opera legend Maria Callas, and a Whitney Houston project in 2016 by Hologram USA that was ultimately scrapped following her family's concerns that the technology wasn't ready.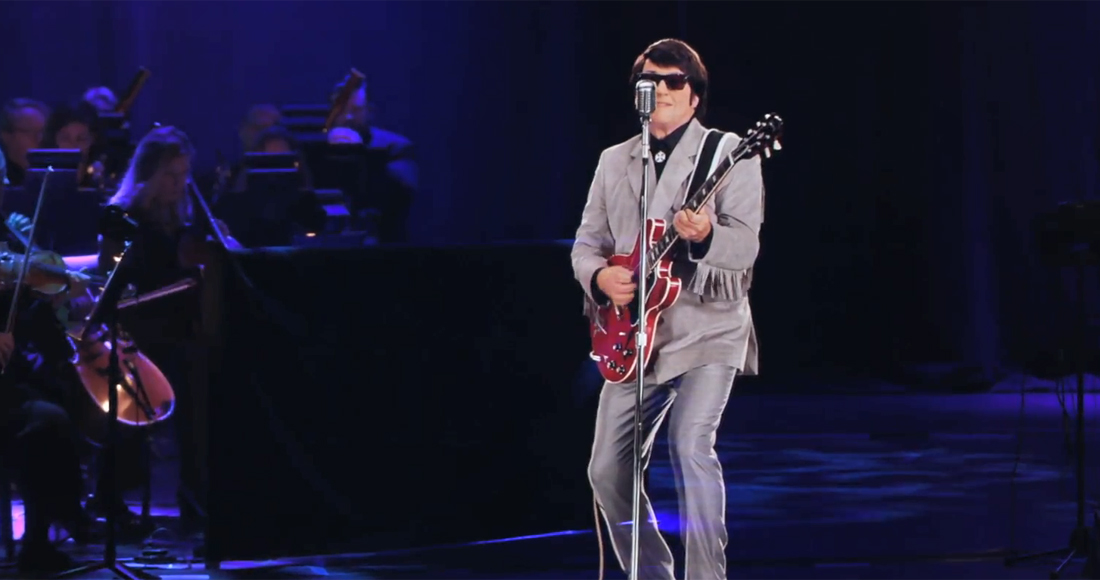 The concert will be similar to the recent Roy Orbison hologram tour, pictured above.
The Winehouse family will be involved throughout the course of the project, with Mitch Winehouse adding: "This is a dream for us. To see her perform again is something special that really can't be put into words. Our daughter's music touched the lives of millions of people and it means everything that her legacy will continue in this innovative and groundbreaking way."
During her career, Winehouse held 3 UK top 10 singles and 3 UK number 1 albums, one of which – Lioness: Hidden Treasures – was won posthumously. She also won the 2007 Brit award for Best Female Solo Artist. Check out Amy Winehouse's full chart history here.