Make a note in capital letters in your diary, All Saints are going on tour!
Fresh from selling out their April 4th date at Koko London in just 60 seconds, Mel, Natalie, Nicole and Shaznay have announced a 10-date tour that will see them visit the likes of Bournemouth, London, Manchester, Newcastle and Sheffield in October 2016.
View where the girls are playing below.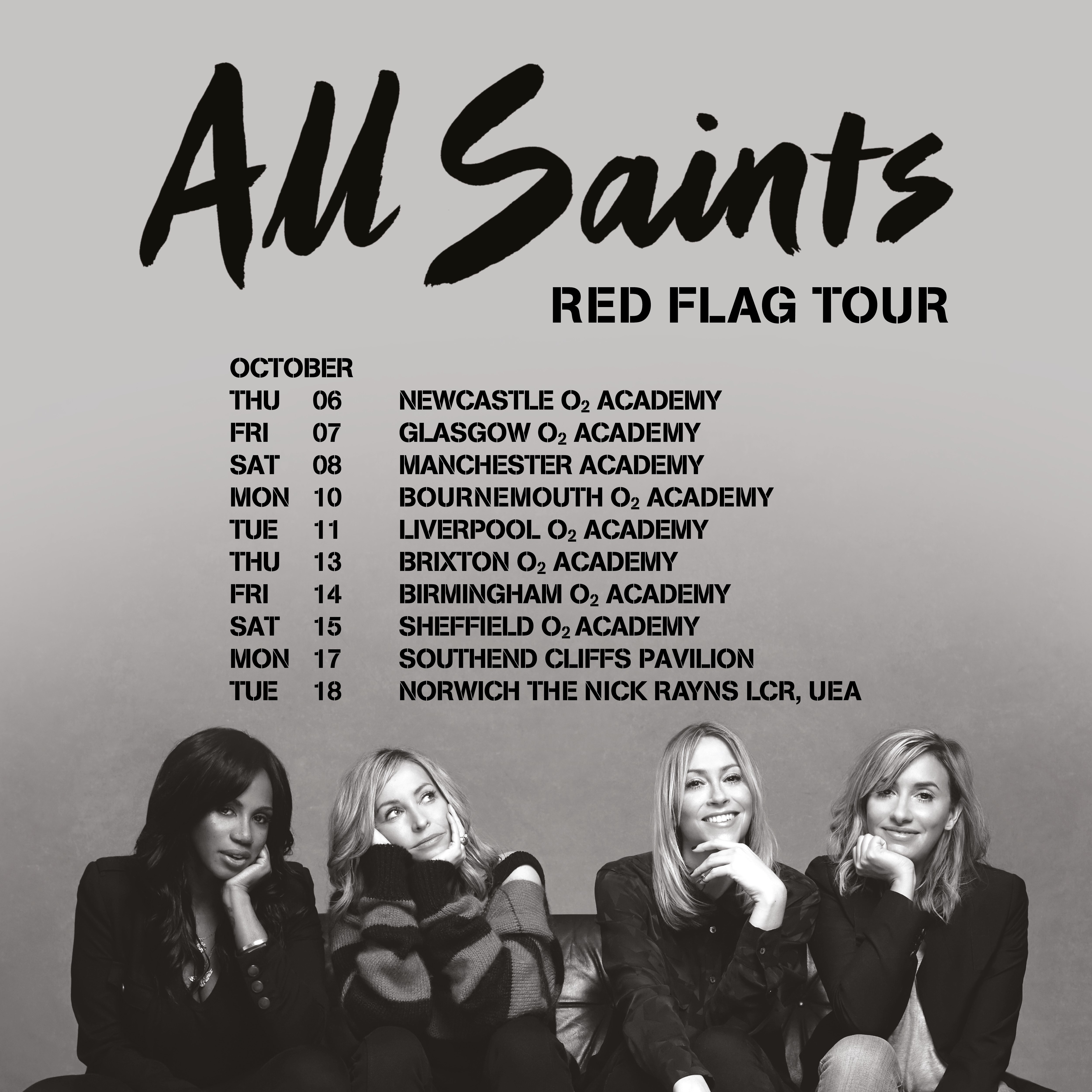 MORE: Everything you need to know about All Saints
The Red Flag Tour is in support of their new album Red Flag, to be released on April 8. Their new single One Strike is out now. Tickets go on sale from 9am Friday 18th March and will be available at www.gigsandtours.com.
The group also recently revealed their album tracklisting, which features tracks including Summer Rain, Puppet On A String and Ratchet Behaviour.
Love your Noughties popstars? See how many of them you can remember in our gallery: