There are some big albums coming in the next twelve months.
Though there's always the odd surprise that even we couldn't predict – who'd have had ABBA coming back the way they did in 2021? – here's our guide to those we know about and some heavily rumoured long players we suspect will be coming in 2022.
JANUARY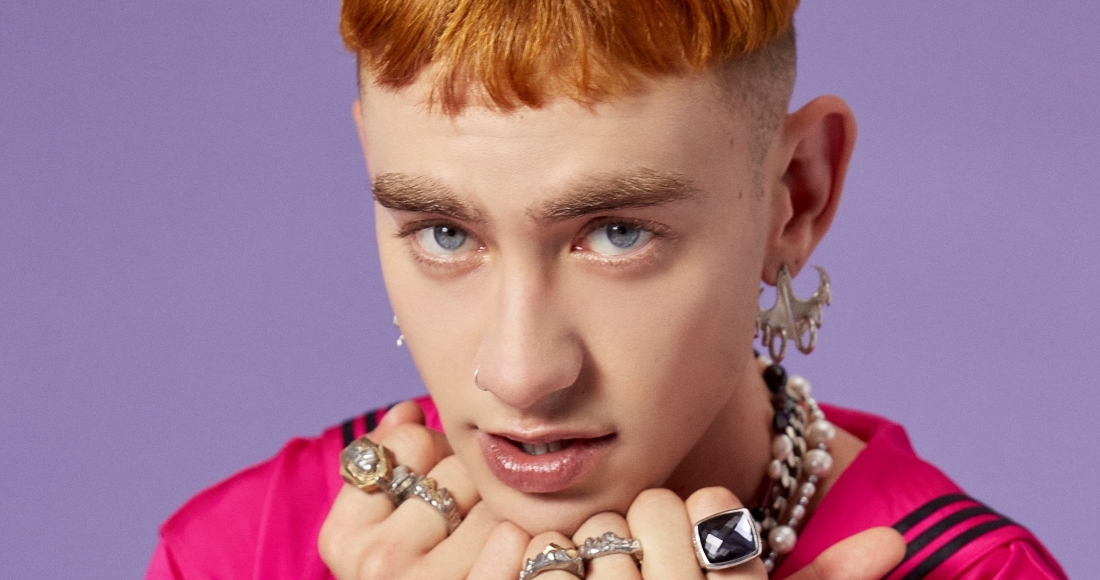 Years & Years – Night Call (Jan 21)
Since binning the other two members, Olly has had an extraordinarily successful 2021 – his standout role in the drama It's A Sin, a handful of singles featuring Kylie Minogue and Galantis as well as seeing in 2022 on BBC1 with a concert. The 2015 debut Communion was a Number 1, and 2018's Palo Santo went to Number 3, who knows where Night Call will end up when it arrives on January 21?
FEBRUARY
Alt-J – The Dream (Feb 11)
Alt-J's fourth album arrives on February 11. The Mercury-winning trio scored a Number 1 with 2014's This Is All Yours, and this highly expected set arrives after two singles U&ME and Get Better.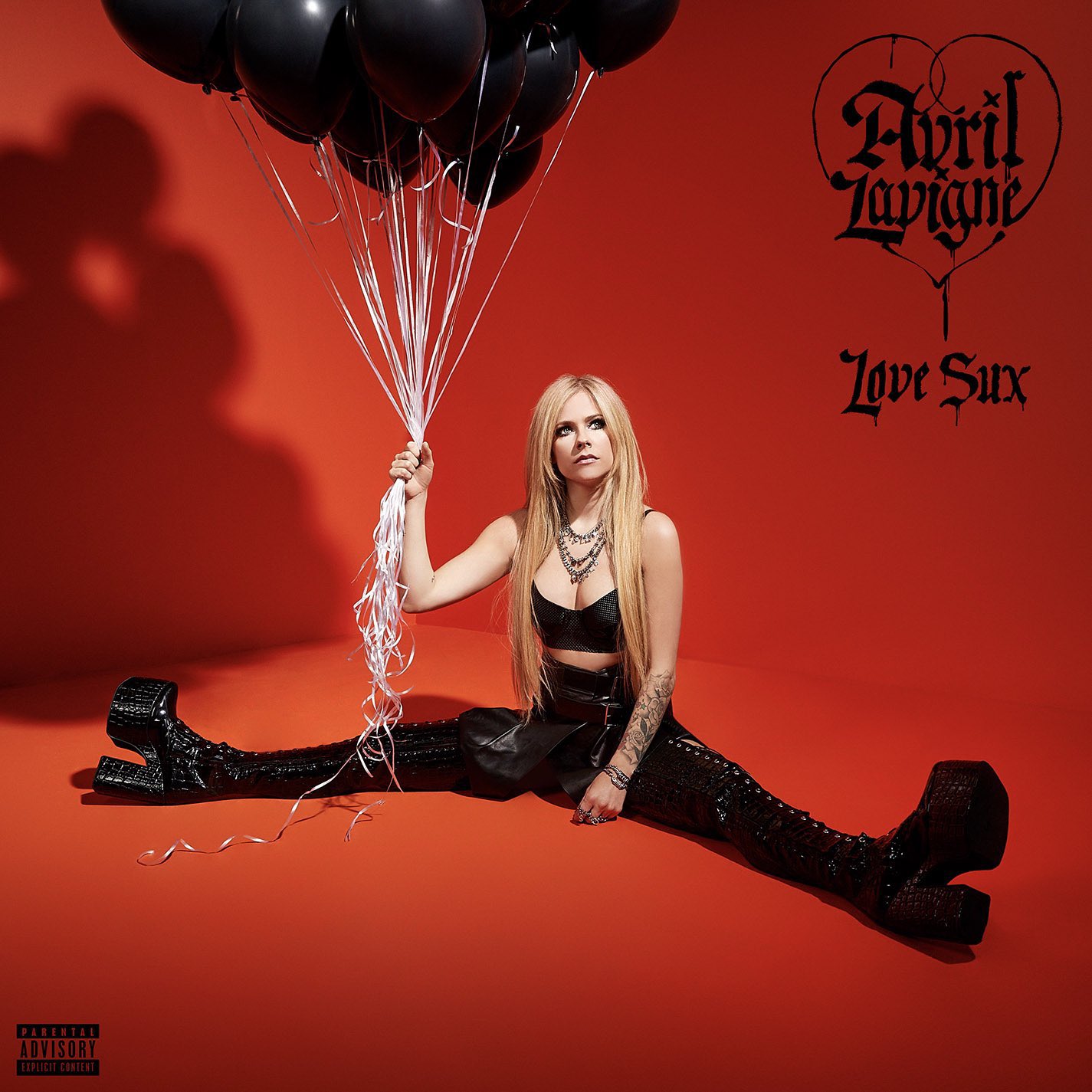 Avril Lavigne - Love Sux (Feb 25)

Avril released a taster of her upcoming seventh album back in November in the form of the bratty Bite Me. All signs point to Love Sux revisiting the pop-punk aesthetic of her influential debut album Let Go, which also celebrates its 20th anniversary this year.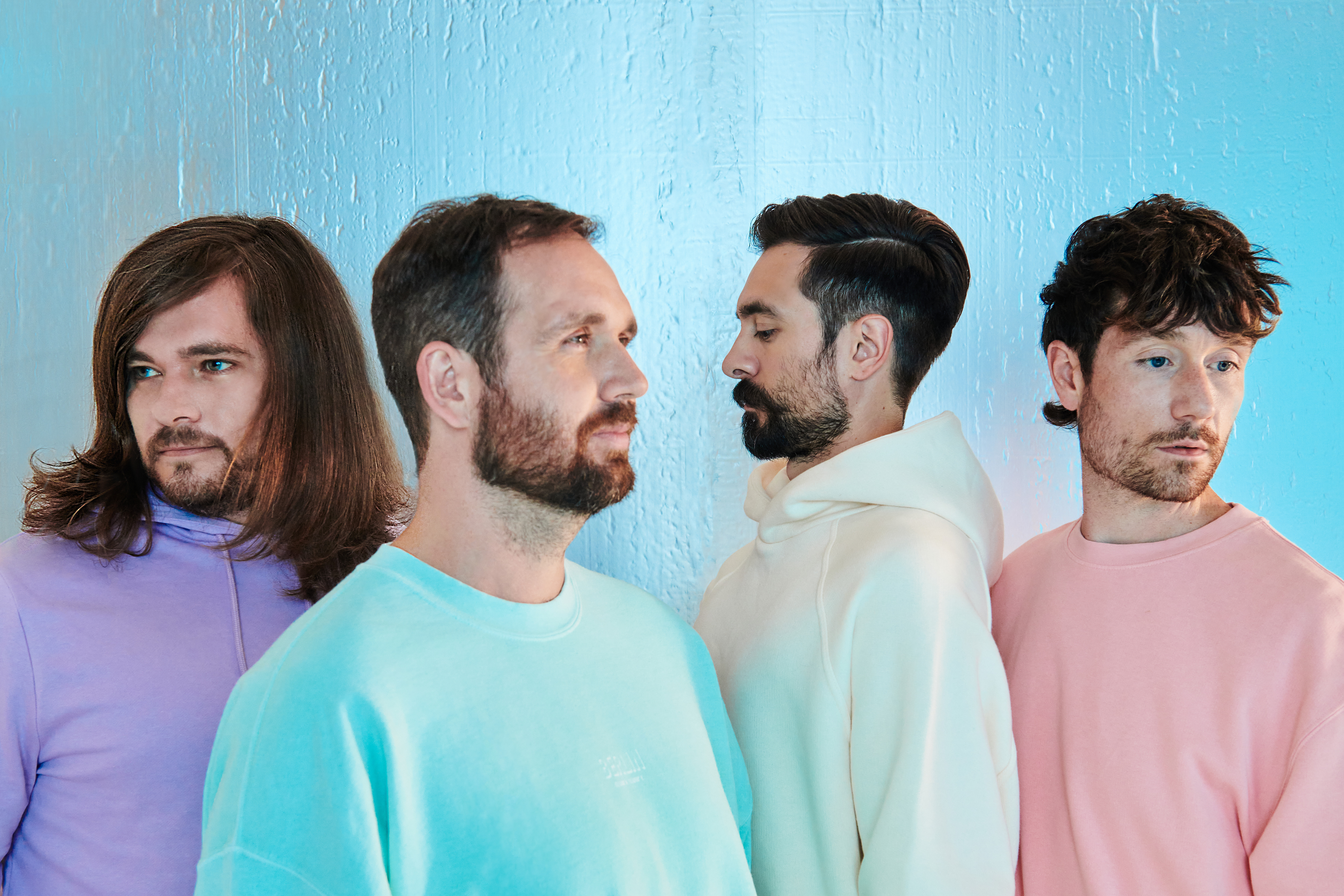 Bastille – Give Me The Future (Feb 4)
The fourth studio album by Dan and the boys arrives on February 4. They have form with two previous Official Album Chart Number 1s.
Black Country New Road – Ants from Up There (Feb 4)
The hotly-tipped septet arrived in 2021 with their Top Five debut For The First Time, their new album could follow that.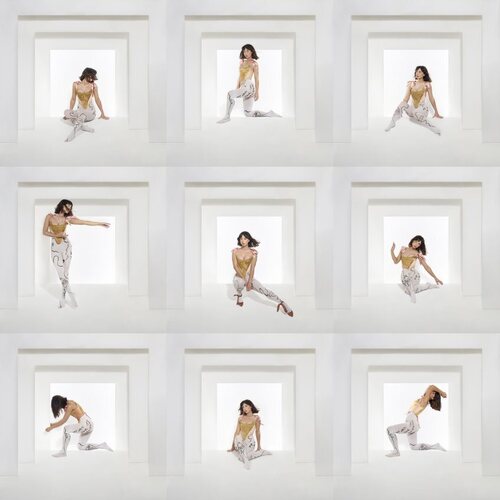 Foxes – The Kick (Feb 11)
On her third album, and first for six years, the Grammy-winning Foxes has recorded remotely (as has no doubt many acts returning with new stuff) via Zoom collaborating with the likes of Ghost Culture.
Frank Turner – FTHC (Feb 11)
Hampshire punkin' singer-songwriter Frank has built up quite the catalogue since his debut in 2009, and racked up four Top Three albums, the most recent being 2019's No Man's Land.
Guns 'n' Roses - Hard Skool (Feb 25)
Axl and his pals had already issued the title track to this six-track EP last August, the full EP comes out on February 25. There's also a heavily rumoured box coming focusing on Use Your Illusion this year too, so a busy year for the GNR.
Johnny Marr – Fever Dreams 1-4 (Feb 25)
Johnny Marr's new double album, Fever Dreams Pts 1-4, his fourth solo release, will arrive on 25 February. The record follows his third album, 2018's Call The Comet.
Korn – Requiem (Feb 4)
This 14th album by the nu-metallers was originally finished just as Covid hit, so as they were unable to tour, they decided to continuing tinkering with it. Maybe it will follow 2019's The Nothing into the Top 10.
Metronomy – Small World (Feb 18)
Having worked with Robyn and Jessie Ware in recent years, Joe Mount's outfit could (should) take the Official Albums Chart by storm with their upcoming seventh album.
Sea Power – Everything Was Forever (Feb 11)
Last year, the Brighton-based indie facing British Sea Power decided to drop the British part of their name and announced their rebirth as Sea Power. This eighth (or first) album could follow all the previous long players into the Official Albums Chart.
Spiritualized – Everything Was Beautiful (Feb 25)
Since 2018's Top 11 album And Nothing Hurt, Spritualized embarked on a reissue program in 2021 that saw their first three albums all chart again. The appetite is there for their ninth album to do just as well.
Tears For Fears – The Tipping Point (Feb 25)

The chart-topping duo of Curt and Roland have spent a decade on this, their seventh studio album together in 18 years. With a brace of Top 5 albums to their name, The Tipping Point (not a concept album about the quiz show btw) could add to that.
MARCH
Bryan Adams - So Happy It Hurts (March 11)
Three years on from 2019's Shine A Light, Bryan is BACK with his 15th album.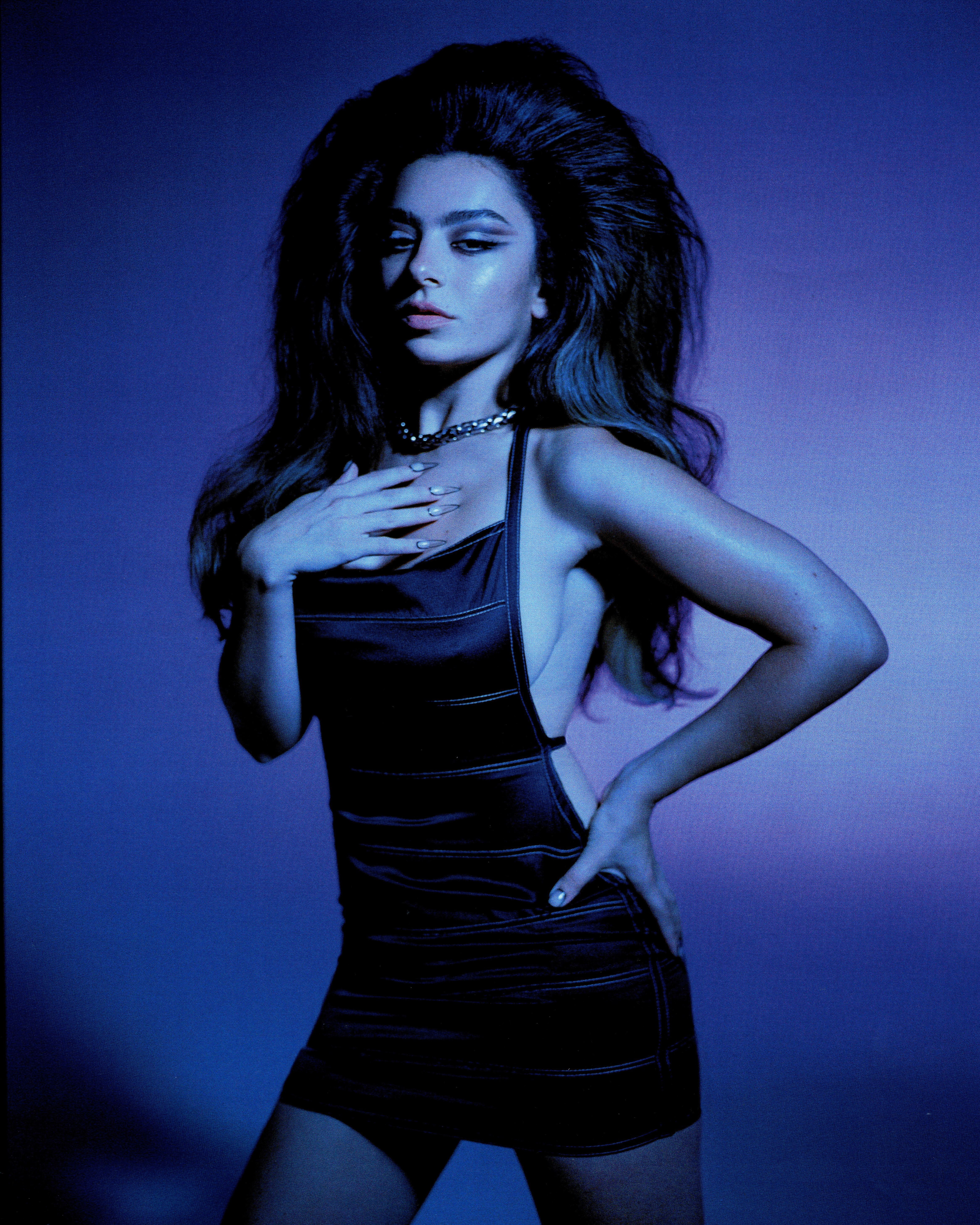 Charli XCX – Crash (March 18)
It would be easier to list who ISN'T a contributor to Charli's fifth album, with names such as Rina Sawayama, Christine And The Queens, Caroline Polachek and Oneohtrix Point Never all involved. This follow-up to the Mercury-nominated lockdown classic How I'm Feeling Now looks set to expand the XCX universe even further in its embrace of more mainstream, 80s pop aesthetics and sounds.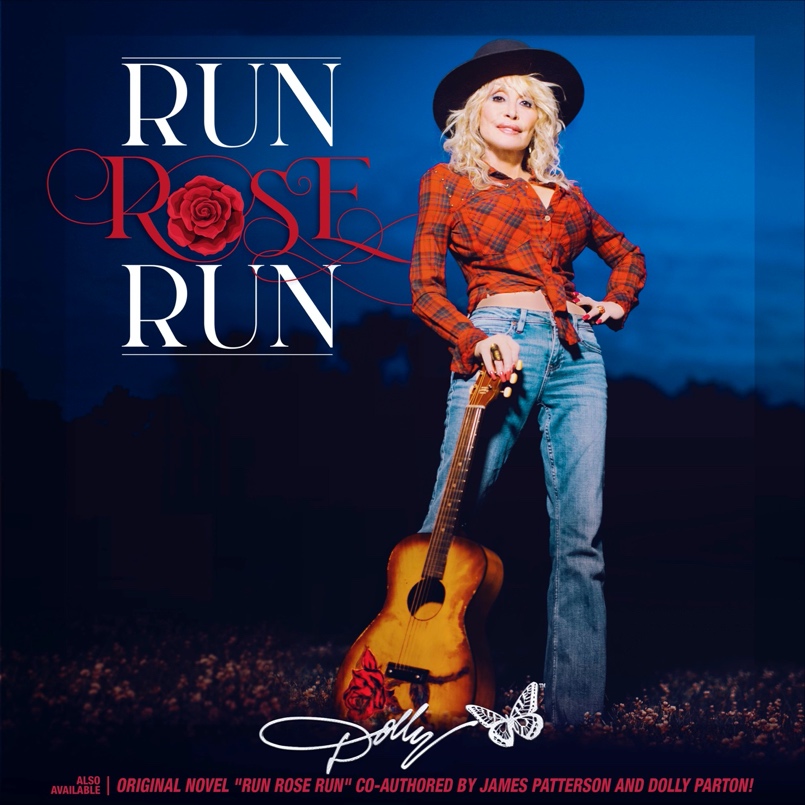 Dolly Parton – Run, Rose, Run (March 7)
Not only is the legend releasing her debut novel Run, Rose, Run with James Patterson, she's also recorded a companion album. Dolly's last album, A Holly Dolly Christmas, was a Top 20 smash in December 2020 and her previous non-festive album Pure and Simple reached Number 2 in 2016 after her festival-stealing slot as a Glastonbury legend.
Feeder - Torpedo (March 18)
Grant and Taka arrive back for more Feeder pop duty with their 11th album this March.
Placebo – Never Let Me Go (March 25)
Now down to a duo, Brian and Stefan return with their first album – their eighth – in nine years this month which was spearheaded by singles Beautiful James and Surrounded By Spies at the end of 2021, and looks like it will follow the previous releases into the Official Album Chart Top 20.
Sea Girls - Homesick (March 25)
Ahead of a big year of festival slots and live duty, Sea Girls return with the Jacknife Lee-produced follow-up to 2020's Number 3-hitting Open Up Your Head.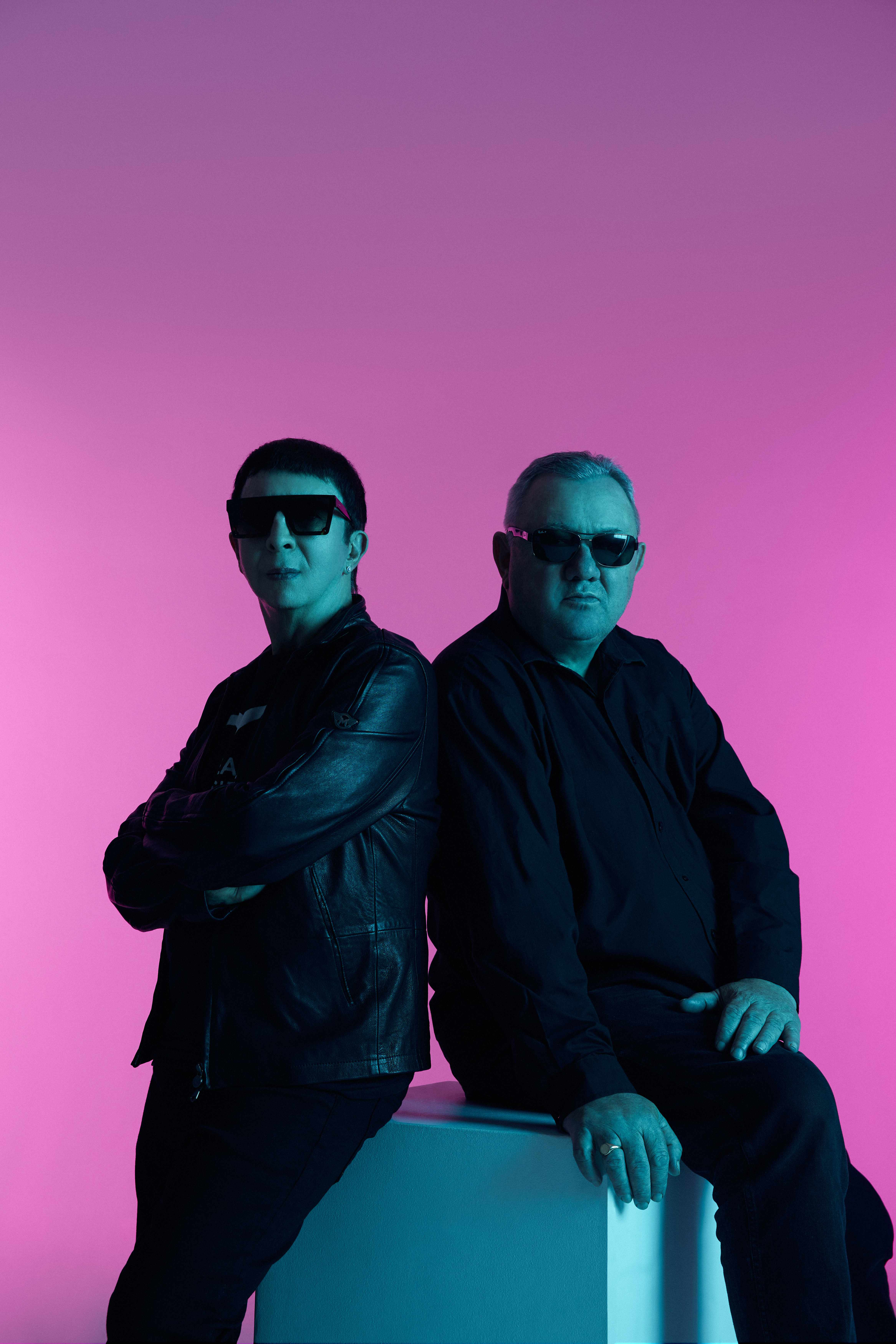 Soft Cell – Happiness Not Included (Mar 11)
The legendary synthpop duo return (again – they claimed they were done with pop with their 'last ever show' in 2018, but toured again in 2021!) with their first new album in 20 years following 2002's Cruelty Without Beauty.
Stereophonics – Oochya (Mar 4)
Celebrating 25 years since their debut album this year, Stereophonics will also be hoping to add an eighth Number 1 to their tally this year with the release of Oochya. With some tracks based on early songs that Kelly Jones found on a hard-drive when the band were toying with releasing a compilation, two tasters from it - Hanging on Your Hinges and Do Ya Feel My Love? – show that they've not diverted into any wild new direction.
APRIL
Bloc Party – Alpha Games (April 29)
The sixth album from the Bloc arrives after a six year break, and the first to feature contributions from new members Justin Harris and Louise Bartle who joined in 2015. Four out of five of their studio albums have scored in the Top Ten, so hopes are high that Alpha Games will join them.
Confidence Man – Tilt (April 1)
Australian electro-pop outfit Confidence Man release the follow-up to 2018's critic's fave Confident Music For Confident People this month. Heralded by the ravetastic Holiday single, it should be another dose of top pop sauciness and fun.
Father John Misty – Chloe and the Next 20th Century (April 8)
After various cryptic teasers on social media before Christmas, Misty's fifth album arrives this April, following his three Top 12 successes such as 2018's God's Favorite Customer. The deluxe edition of the album comes with one of the tracks covered by Lana Del Rey.
Fontaines D.C. - Skinty Fia (April 22)
Album number three for the Dublin quintet who've gone from strength to strength in recent years. Could Skinty Fia go one better than the Number 2 placing of 2020's A Hero's Death?
Jack White – Fear of the Dawn (April 8)
Jack White releases the first of TWO albums this year (with Entering Heaven Alive arriving in July) and following the previous three studio albums, including 2012's Blunderbuss, it could see him with another pair of Top 5s added to his chart history.
Wet Leg – Wet Leg (April 8)

The hotly anticipated debut from this critically-tipped Isle of Wight duo follows their Mean Girls referencing single Chaise Longue, an indie critical darling from 2021.
MAY
Craig David – 22 (May 13)
Craig returns with his first album in four years, the mysteriously titled 22 (which actually could be a non-entirely cryptic reference to 22 years since he first topped the Album Chart with 2000's Born To Do It, or just that it's released in 2022). It features his banging MNEK collaboration Who You Are.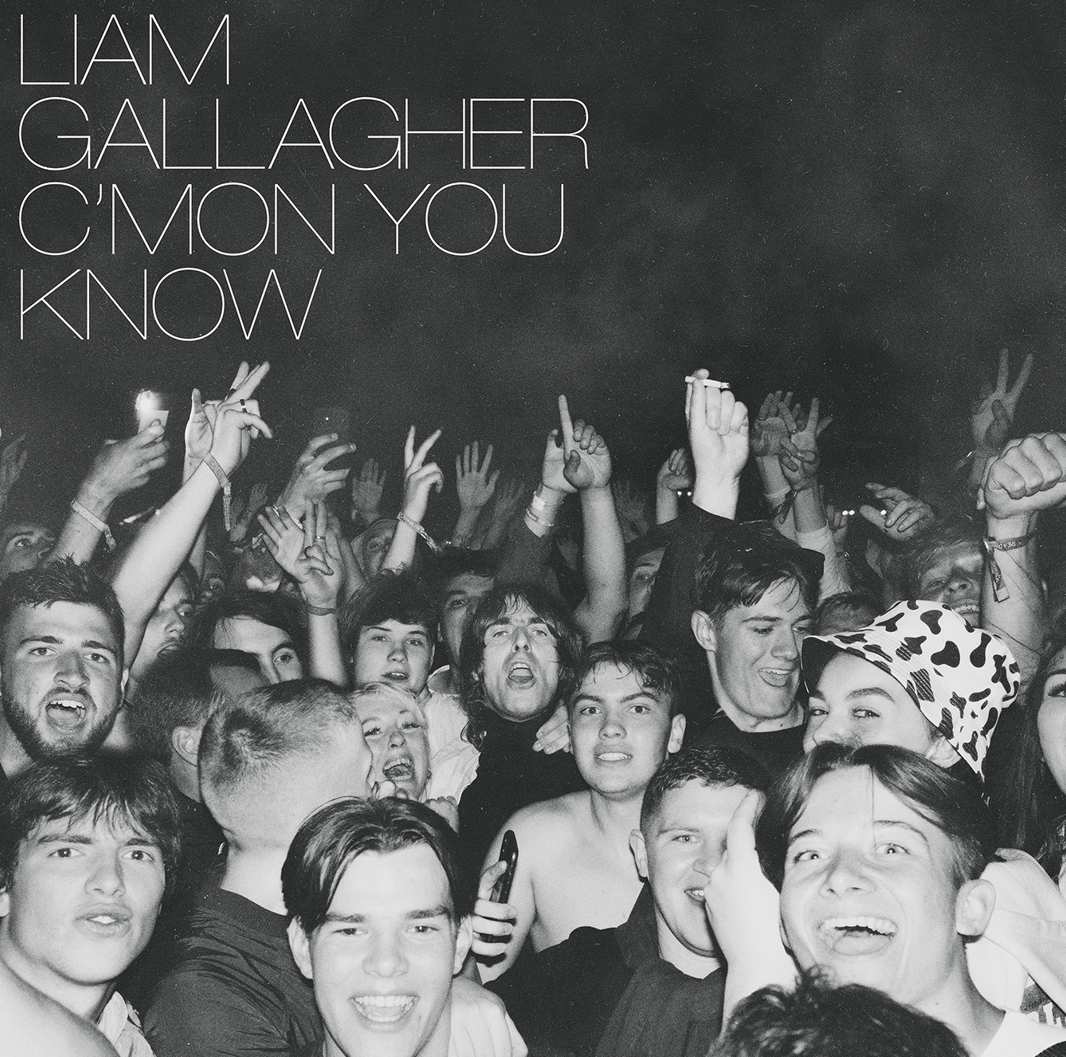 Liam Gallagher – C'Mon You Know (May 27)
It's a busy year for Liam, not only is he returning to the site of Oasis' record-breaking shows at Knebworth for two sold out dates of his own, he'll also be eyeing up a fourth Official Albums Chart Number 1 with his latest studio album C'Mon You Know. Oasis' Be Here Now is also 25 in August, with the big man himself turning 50 a month later.
Release dates TBA
Altered Images - TBA
While not quite an ABBA-style length of time away, but just about, Scottish band Altered Images will be returning 39 years(!) after their last album with the August-released Mascara Streakz. They've got Bernard Butler onboard to help out, and he's got form with successes such as the first two Suede albums and his production of Duffy's Rockferry.
Arctic Monkeys - TBA
No doubt a bit miffed that their last album, 2018's Tranquility Base Hotel & Casino had its record of being the UK's fastest-selling album beaten by Adele's 30, the Arctics have a host of festival dates lined up across 2022 (including Reading/ Leeds in August) and new material is on its way according to their drummer Matt Helders who claimed in November that it was 'ready to go'. The band have seen all six of their studio albums go to Number 1, we'd wager that they're about to get a seventh.
Beyonce - TBA
Queen of the surprise drop, you never really know where you are with Beyonce as she could feasibly have released a brand new album by the time you've finished this sentence! All we know so far is that it's coming in the first quarter of the year, according to the CEO of her label, and that it's been six years since her last solo studio album, the iconic Lemonade.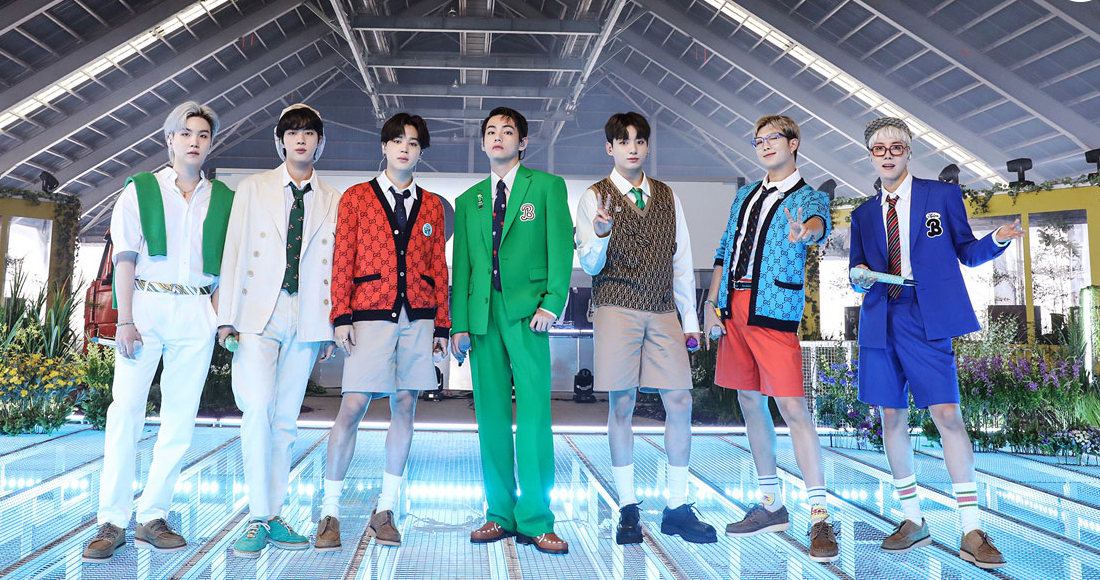 BTS - TBA
It's been an uncommonly long time for BTS to have not had a new album out, but it's been confirmed that BTS plans to release a new album with 'which they will open a door to a new chapter within 2022' as well as announcing some big gigs soon after they've had their holidays.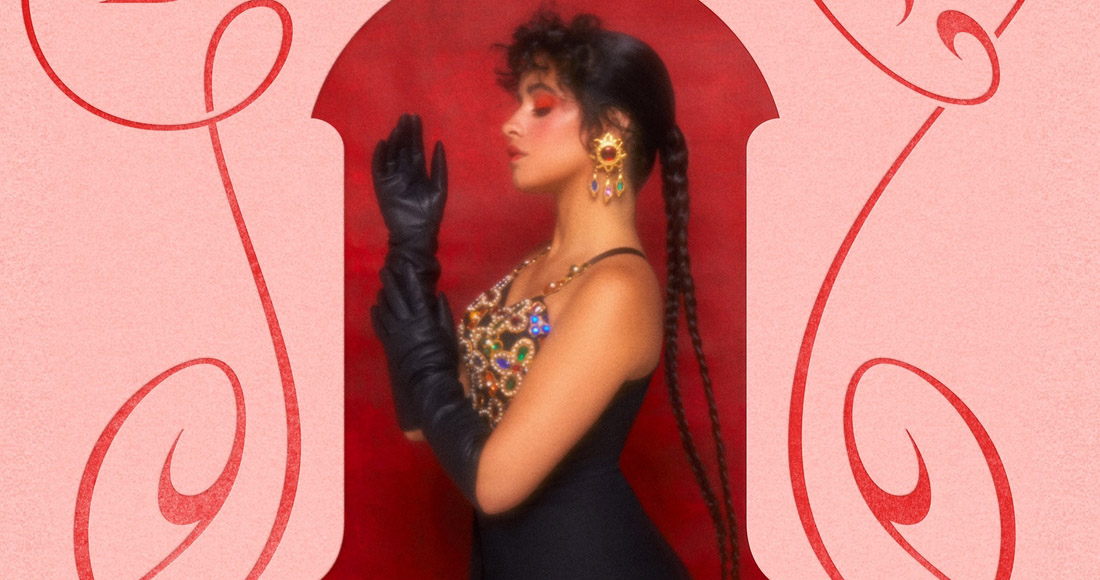 Camila Cabello – Familia
It's been some time since Camila Cabello's Romance in 2019, but hints suggest that Familia is on its way after being delayed by the pandemic which screwed up her arena tour. There's been the chart success of I'll Be Home For Christmas, and a taster in the form of Don't Go Yet, and no doubt one or two songs might about a certain break-up.
Cardi B- TBA
Cardi revealed on an Instagram Live in December that she had not only a second album ready to go, but will also be releasing a movie called Assisted Living. She also swore quite a fair bit, in case you were wondering why we haven't got any further quotes.
Christine & The Queens - TBA
Héloïse had a fairly quiet 2021, bar the release of a cover of George Michael's Freedom on the Joseph EP as well as working with Charli XCX, but could a return to full-time pop duty, and a follow-up to 2018's Chris be on the cards?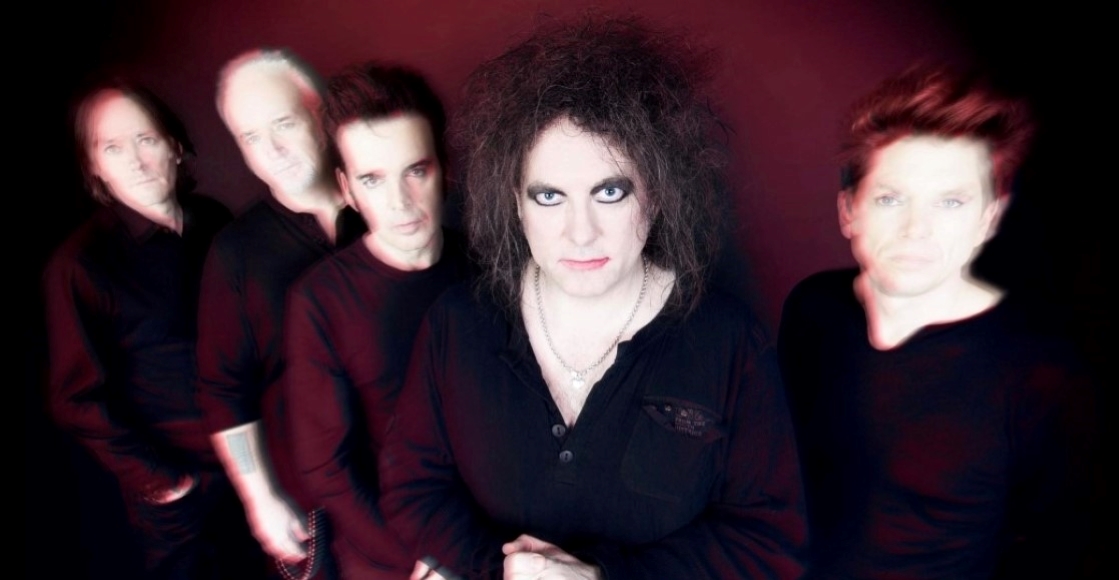 The Cure - TBA

It's been 14 years since Robert Smith and pals last released an album, and he's been teasing a new one for the last few years. They've just announced a large tour for 2022 and it's likely the album will (hopefully) turn up at some point.
Depeche Mode - TBA

Dave, Martin and Andy had got into a schedule of releasing new DM music every four years, and guess what – 2022 marks five years since the release of Spirit. Mind you, we all had grand plans for the last couple of years and look where that got us. Both Dave Gahan and Martin Gore have issued solo projects in the last two years, so hopefully that means they've got that out of their system and back ready to, um, rock.
Dua Lipa - TBA
Dua is finally on the road this year, playing dates on her much-postponed Future Nostalgia tour, so a whole new album is possibly unlikely, but you never know! Dua's disco-drenched second record was one of the rare major releases of the pandemic to benefit from a more traditional campaign rollout, will she stick to the same recipe for her third?
George Ezra - TBA
The announcement of a third George Ezra long-player is imminent, after he popped up on the socials and teased a new song. More news soon!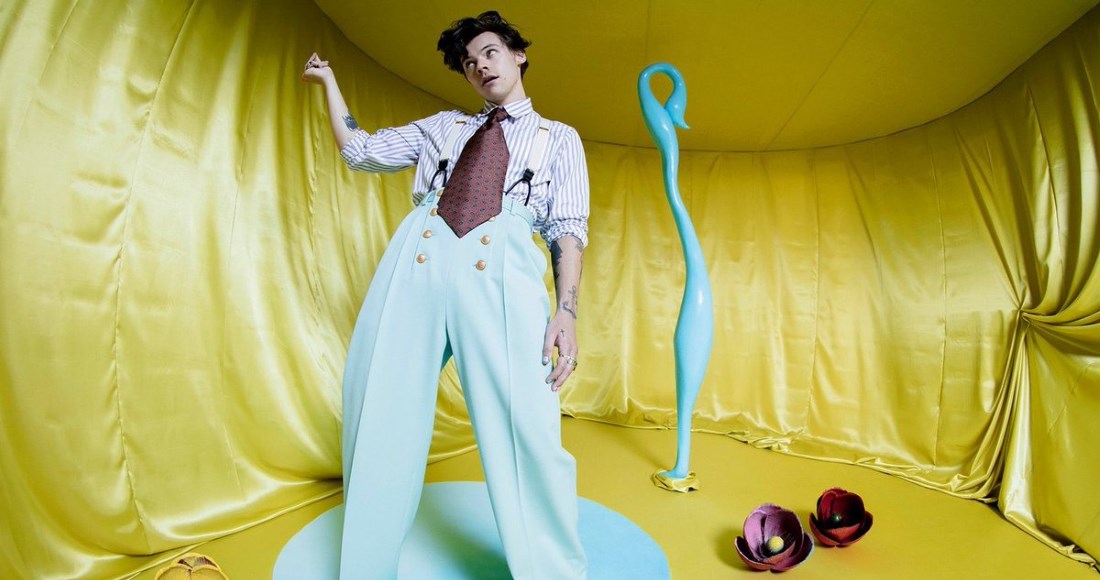 Harry Styles - TBA
The rumour mill is working overtime as regards new material from Hazza. There's possibility of some new material arriving this year, so all we can offer on Mr Styles is a 'watch this space'!
Janet Jackson – Black Diamond
The Janet documentary aside, there's not much else to go on at the moment as regards Miss Jackson. Another act whose tour plans were derailed by the pandemic, there was talk of a single appearing before 2021 was up, but there has been confirmation of an album arriving in 2022, her first since 2015's Unbreakable.
Jesy Nelson - TBA
Depending on who you believe, the Jesy album was already completed when she issued Bad Boys and put back to 2022, which suggests it's all ready to go. We're predicting another single soon at the very least and then maybe an announcement on further music after that.
Kasabian - TBA
Serge and co returned to active duty towards the end of 2021, playing a handful of new tunes on their recent tour. They're supporting Liam Gallagher at Knebworth in September so we suspect that they'll have a brace of new anthems out before then.
Kelis - TBA
Can it really be eight years since Kelis last had a solo album out? According to our findings, Food came out in 2014. Blimey. Well, the good news is that she's working on a new album which should arrive soon!
Kendrick Lamar - TBA
Rumours of a new Kendrick album date back to when he was supposed to perform at Glastonbury in 2020. However, as 2021 drew to a close there were 'leaked' tracks a-plenty and he also got himself a new business manager which may suggest why there hasn't been much news as yet. He played Vegas in November and signed off with "Vegas, till next time - and when I say next time, very soon." Kenny is also playing this year's Superbowl half-time show with Dr Dre, Mary J Blige, Snoop and Eminem, so there may be a glimpse of some new there.
LCD Soundsystem - TBA
Speaking last July, LCD kingpin James Murphy said that the band were on 'full hiatus' adding that he didn't want to tour unless there's new music. Since then they've played a residency in New York and made a sitcom(!) for Amazon. There's a few festival bills with their name on them starting to come out, so that would suggest that there'll hopefully be some form of follow-up to 2017's American Dream.
Lily Allen - TBA
Rumours abound that Lily has been back in the studio again, plotting a follow up to 2018's acclaimed No Shame.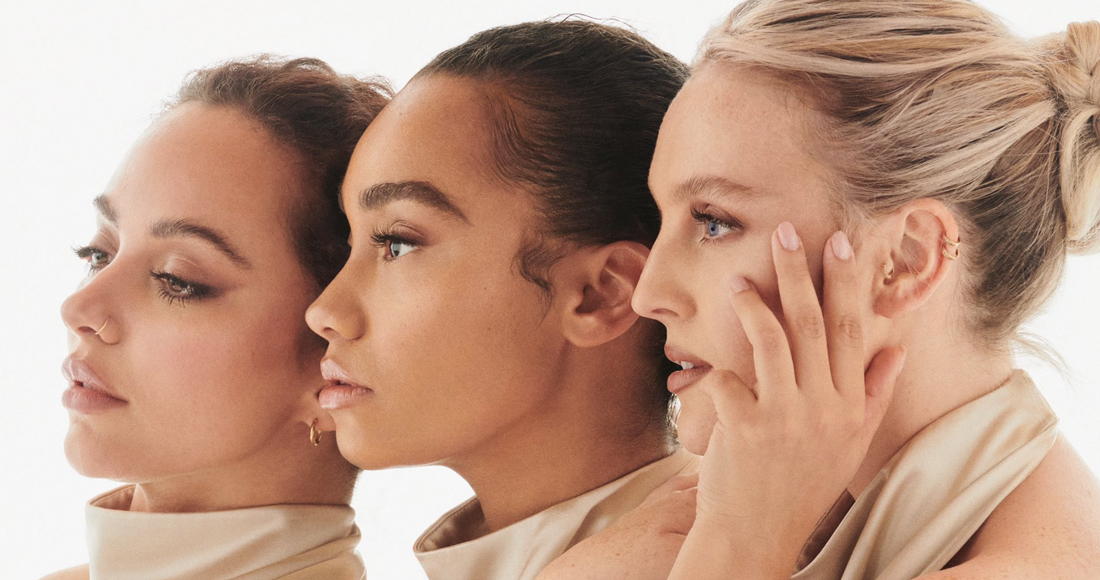 Little Mix - TBA
Yes, well we know that the Mix are about to flee off 'on hiatus' themselves once they complete their long-awaited tour this year, but who knows? It's not beyond the realms of possibility to say that by the end of 2022 Perrie, Leigh-Anne and Jade will all have something solo out.
Lizzo - TBA
Lizzo returned after an extended hiatus last August with the single Rumors with Cardi B, but there's been radio silence as regards her fourth album. She did hint that she'd been working with Mark Ronson and there's even heavier hints that she's been working with Harry Styles.
Madonna - TBA
2022 is set to be a big year for the Queen of Pop. Re-signing with her original record label Warner, Madonna is about to embark on a legacy-defining re-release structure of all her past albums with brand new deluxe editions. This might take her a while, however (Madonna has 14 albums to her name - 12 of them UK Number 1s) so there's no telling if she'll have the time to record a follow-up to 2019's Madame X yet.
Mariah Carey - TBA
Mariah let slip during an interview just before Christmas that she was working on something that could be with us as soon as this spring, saying "It's something I've wanted to do for a long time and people have asked me to do for a long time." Oooh. What can she mean?
My Bloody Valentine - TBA
If there's one group that can test their fans' patience, it's My Bloody Valentine. When they reissued their last three albums in May 2021, leader Kevin Shields claimed that there was an album 'booked in at the pressing plants now', but he has made a habit of this, with fans having waited up to 21 years and now another nine since their last album, who knows?
Neneh Cherry - TBA
Four years on from the tremendous Broken Politics, Neneh is back in the studio and edging towards completion of a new album that should hopefully arrive this year.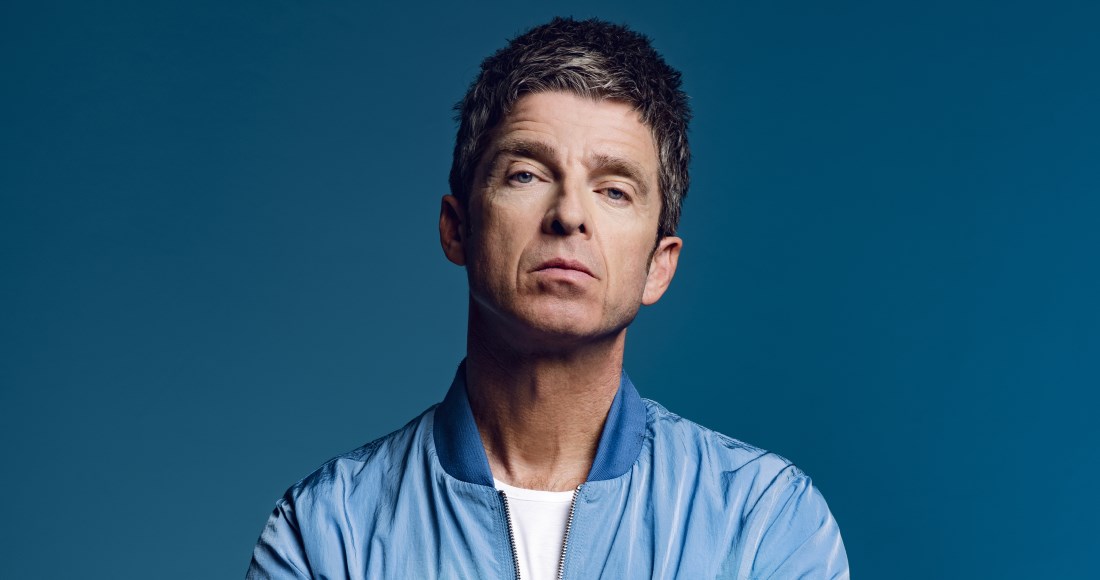 Noel Gallagher - TBA
The chief shared a demo of a new track – We're Gonna Get There In The End – from his upcoming album at Christmas (to the delight of Liam) claiming that he'd finished writing and demoing the new album a few days beforehand and has also announced a string of tour dates for June.
Radiohead - TBA
There's no sign of any major Radiohead activity this year, but they've mastered the art of the surprise album before, so don't count them out. For the time being, however, there is Thom Yorke and Jonny Greenwood's The Smile side-project that they've formed with Sons of Kemet drummer Tom Skinner. A song, You Will Never Work in Television Again, came out at the start of 2022 and an album is on the horizon.
Red Hot Chili Peppers - TBA
After they revealed dates for a massive tour taking up much of 2022, the band revealed that they had a new album ready to go. On their first album since 2016, the Peppers are reunited with guitarist John Frusciante after he departed in 2006. The rumour mill is saying May, so keep 'em peeled.
Rihanna - TBA
Fans of Rihanna have been looking at their watches and tapping them impatiently for a while now with regards to a follow-up to 2016's Anti. Since 2018 she's been saying 'soon' in response to any queries about new music, and has reportedly been working with the likes of Pharrell, Skylar Grey and Diplo. Rumours have been swirling for years about what R9 will actually sound like - will it be a dancehall record? A reggae one? Perhaps a double-sided LP complete with pop tracks? We don't know - and that makes it more exciting (and frustrating) with each passing year.
Robbie Williams - TBA
Robbie saw in 2022 with a show in Dubai and revealed that he was planning to go into the studio this year to work on his first album since 2019's Christmas Present, and to also celebrate 25 years of his solo career with a collection of new and reswizzled versions of old songs. He's also working on his biopic Better Man in Australia too. Maybe we'll never know what happened to the Stoke House Mafia...
Shania Twain - TBA
She's just been wrapping up her Vegas residency, and in response to a Hot Sheet tweet posted on January 9th detailing her US chart career, Shania retweeted 'in case I needed reminding ahead of releasing new music this year'. She also recently claimed she has a 'mountain of songs' ready to go. So it looks like a follow-up to 2017's Number 1 Now is on its way...
Sky Ferreira - Masochism
Following on from the release of her brilliant debut album Night Time, My Time in 2013, Sky has been teasing a follow-up, Masochism, for years. Previous release dates were announced for 2015, 2016 and 2018 and consequently abandoned. She did release the gothic comeback single Downhill Lullaby in 2019...before disappearing again. Last month she cryptically posted "NEW MUSIC RELEASE DATE CONFIRMED. let's just say…uh… ~it comes in like a lion and goes out like a lamb~" which hints at a possible March 2022 launch, which would slot quite nicely in with Sky's live comeback this summer at Primavera in Barcelona.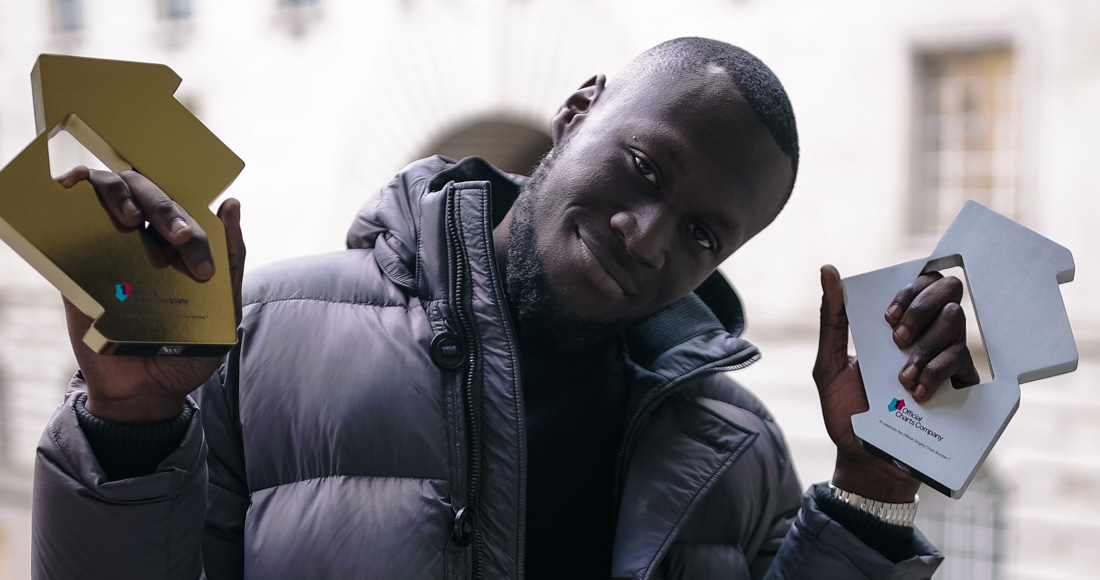 Stormzy - TBA
Stormzy's long-awaited tour in support of his Heavy Is The Head album finally happens this March, and we're hoping at the very least he might have a new track or two up his sleeve.
SZA- TBA
SZA dropped a new number called I Hate You late last year, as well as some new tracks anonymously onto Soundcloud. In an interview with Cosmopolitan she confirmed that a new long-player would definitely be out this year.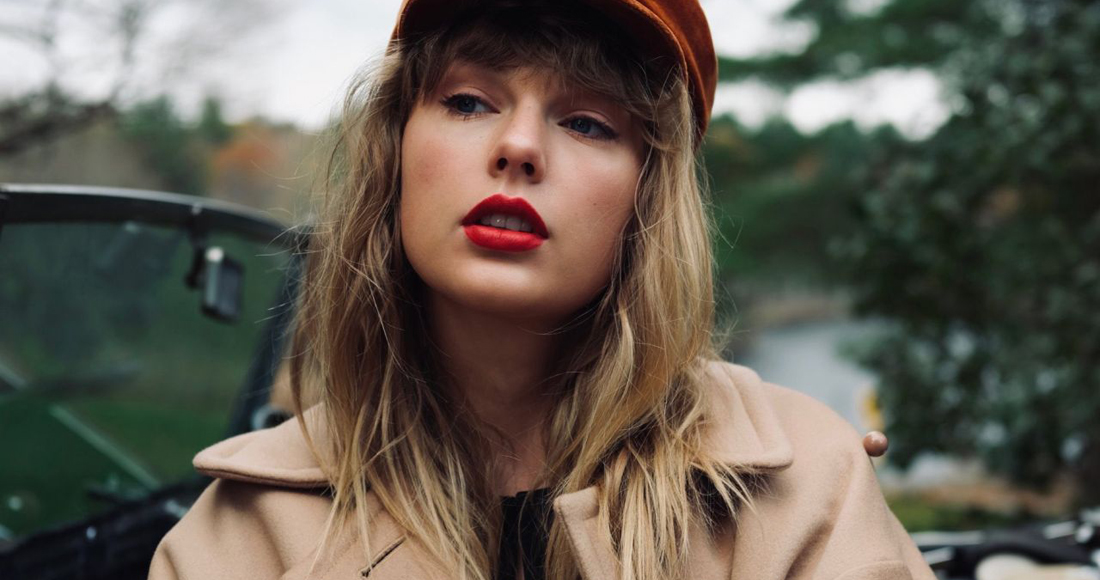 Taylor Swift – TBA
Taylor had quite a good 2021, when Fearless (Taylor's Version) became her third chart-topping collection in less than 12 months, and Red (Taylor's Version) became her fifth Number 1 album in three years. There's likely to be more (Taylor's Versions) coming in the form of either, or both, Reputation or 1989.