Today, ABBA announce the very special re-issue of their debut album, Ring Ring, to celebrate its 50th anniversary. 
Originally released when ABBA weren't even ABBA - just a band under the name Bjorn, Benny, Agnetha & Frida - Ring Ring was first issued as an LP on 26 March 1973, and saw the somewhat muted start to the career of a band that would go on to define the sound, look and feel of pop music. 
But the huge success of Ring Ring in the band's native Sweden - where both the Swedish and English versions of the title track charted at Number 1 and 2 respectively at the same time (!) - was enough to convince Agnetha and Anna-Frid to pause their solo careers. And ABBA was born.
To celebrate the momentous five decades since ABBA first made their first, tentative steps in the music business, Ring Ring is being re-issued with a special new Deluxe edition, with all its track remastered at the iconic Abbey Road Studios in London.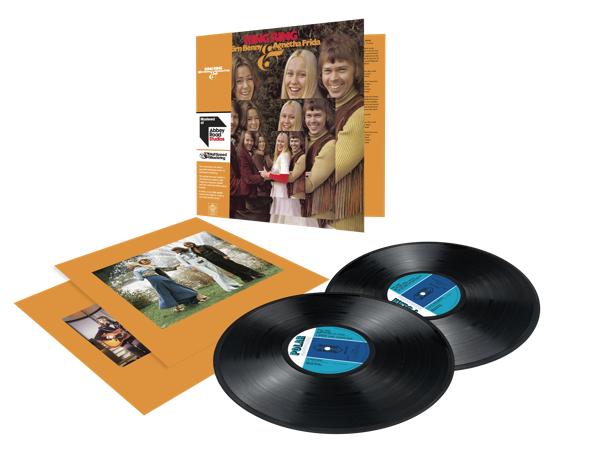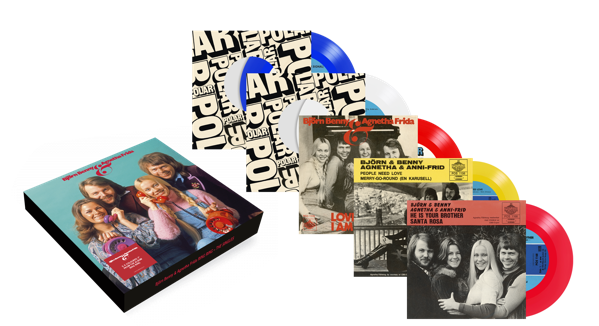 To celebrate this milestone, the LP 'Ring Ring' and its singles will be available for pre-order on the following formats on March 26:
• 2LP 45 RPM remastered at Abbey Road Studios in a gatefold sleeve featuring obi-strip and certificate of authenticity
• 5x7" Colour Singles Box Set (D2C Exclusive)
Individual 7" Picture Discs of:
He Is Your Brother / Santa Rosa
People Need Love / Merry-Go-Round
Ring Ring (English) / She's My Kind of Girl
Ring Ring (Swedish), Åh, vilka tider
Love Isn't Easy (But It Sure Is Hard Enough / I Am Just A Girl
After Ring Ring's release, of course, ABBA would then go on to enter the Eurovision Song Contest with Waterloo and win the whole thing - with Waterloo then becoming their first of nine Number 1 singles on the Official Singles Chart. Check out ABBA's biggest hits in the UK here.
Ring Ring also made an unlikely resurgence during this time, before the release of Waterloo the album, Ring Ring (the single) entered the charts for the first time at Number 32.
ABBA, of course, famously reunited in 2021 for the release of their first album together in more than 30 years, Voyage, to celebrate their landmark ABBA Voyage hologram shows, now taking place in London. 
Voyage became ABBA's landmark 10th Number 1 in the album in the UK upon its release, as well as ranking as one of the biggest albums of 2021, while greatest hits compilation ABBA Gold was the 10th biggest album of 2022 officially.
You can pre-order the Ring Ring Deluxe remastered 50th anniversary re-issue here.
Article Image: Ibl/Shutterstock