A1 & J1's Latest Trends is one of the biggest breakout hits of the year, currently sitting at Number 2 on the Official Singles Chart thanks to a remix featuring rapper Aitch. 
A fast, kinetic track that first went viral only as a snippet on TikTok, the boys swiftly signed to a major label (under EMI Records) and released the full track. 
As with most viral successes, the story of how they met couldn't have taken place without social media, and the fact they're still teenagers will make you feel very old indeed (when we spoke, A1 was still finishing up his GCSE studies).
Jumping on to a call with the boys from their homes in Kent and Coventry, they told us how Latest Trends came about, why they were hesitant to even release it all, and what bangers they have on the way next.
Last week Latest Trends hit Number 2 on the Official Singles Chart - how did seeing that feel?
A1: For me personally, it's amazing that we were even in the charts in the first place. There's so many talented people around us, for us to be even in that bracket, that's amazing. That's a blessing. 
Aitch jumping on the track was a special moment - did he reach out to you?
A1: He reached out to us. He showed support to the song and pulled up to the studio, met us there.
J1: Basically, [it all started on] Snap. He put on his Snapchat story "I want to see A1 x J1." We were just chilling in the studio and then someone comes through the door. I'm like, who the hell is this? It's Aitch.
The story of how you two met and formed a duo is just the most 2020 thing - you met through the app Houseparty, right?
J1: Yeah, in Lockdown 1, everyone was using Houseparty, so me and A1 met there. He was in a [virtual] room with a bunch of girls, and I must have joined if I had a mutual there. I found out he was a rapper. I followed him on Instagram because I liked what he was doing... and then we made a song together. 
And then you posted a snippet of what would become Latest Trends onto TikTok, that went viral and then you released the full song.
A1: The funny thing with that is I didn't want to post the snippet [on TikTok]. I was scared of what people would think. I'm just blessed the reaction was very positive.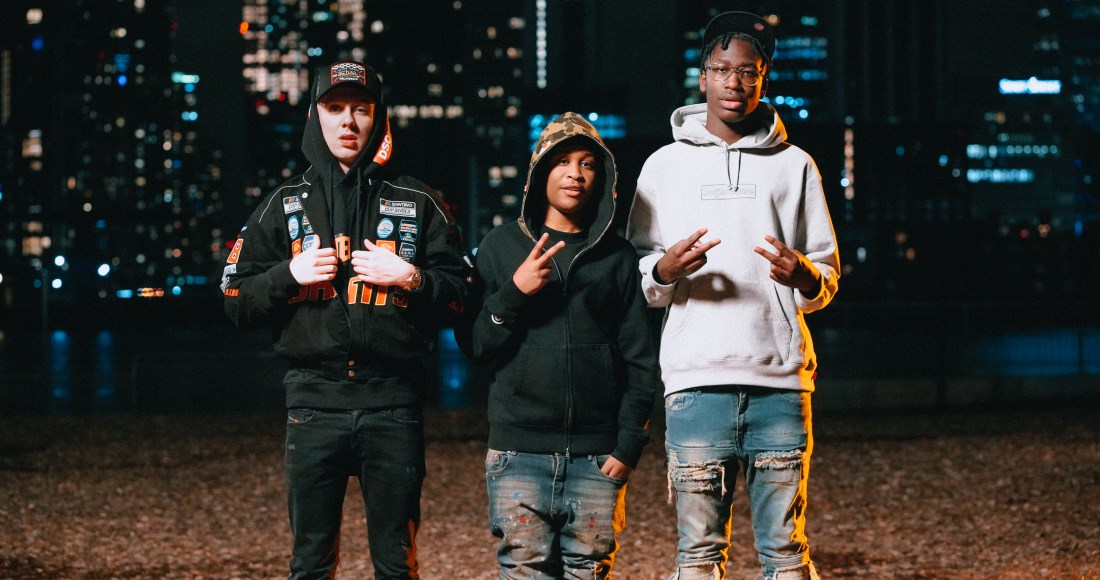 What do you think it is about Latest Trends that listeners gravitate towards?
J1: It's the catchiness. It's a catchy song, but we're spitting our pain into it, it's relatable.
A1: I just put all my emotions into it, I use music as a way out. It's like another reality, what was coming from the top of my mind, I wrote it down and we had the hook. The beat inspired me.
Who are your go-to musical references?
J1: I'd say Santan Dave, due to the fact he spits pain, he's very passionate.
A1: For me, it's also Dave but Wretch 32 too. I like the fact he's a storyteller, he inspires me.
For your next releases, are you looking to anyone for inspiration? And after Latest Trends - what's next for you?
A1: I wouldn't say I'm thinking of anyone, we're just being ourselves.
J1: Definitely being ourselves, we're making bangers and bangers and bangers. With everything that's going on, I'm putting it into my bars. We're working in the studio 24/7. Just expect more bangers.
A1: Just stay tuned, man. Stay tuned, we got bangers and bangers loading.
Thanks boys, it's been a pleasure
A1: Big up Official Charts!
Images: EMI Records