It's a truth universally acknowledged that Christmastime is the when all the best TV happens. Even with streaming services and "prestige" television, there's still nothing better than sitting down with something mulled, stuffed after eating too much Christmas cheese and watching someone do a countdown of the nation's favourite dogs (or equivalent).
Once you've done all your present shopping and you're ready to start planning your festive viewing, we've compiled some of the very best music telly on offer this Christmas. And with the likes of Tom Jones and Beverley Knight, Liam Gallagher and Gwen Stefani all making an appearance, there's bound to be something you'll enjoy. So go get another sherry and some Christmas pudding and get comfortable.
MORE: The Official Top 20 biggest selling Christmas albums of the century
Friday 22 December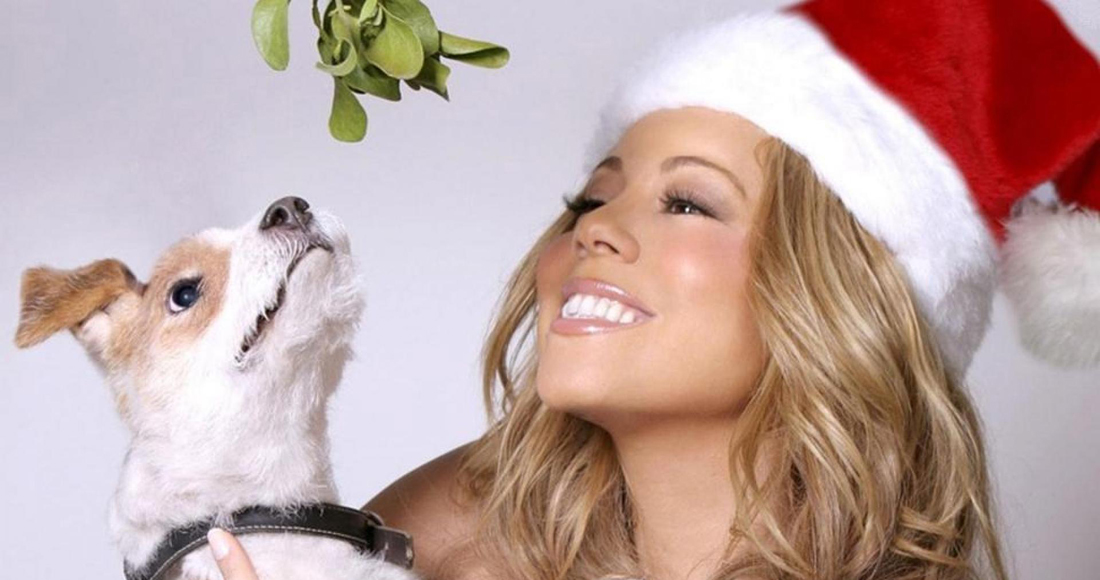 Mariah Carey's A Christmas Melody, 2:55pm, Channel 5
Mariah Carey makes her directorial debut on this Christmas television movie about two warring mothers whose loved ones must show them the spirit of Christmas.
Saturday Night Fever: The Ultimate Disco Movie, 9pm, BBC 2
Bruno Tonioli from Strictly Come Dancing celebrates this blockbuster film's fortieth anniversary. Featuring the likes of John Travolta and the Bee Gees' Barry Gibb, the programme delves into the making of a cinematic classic.
Tom Jones' 1950s: The Decade That Made Me, 10pm, BBC 4
The Joy of the Bee Gees, 10:10pm, BBC 2
Boogie Fever: A TOTP 2 Disco Special, 11:10pm, BBC 2
Saturday 23 December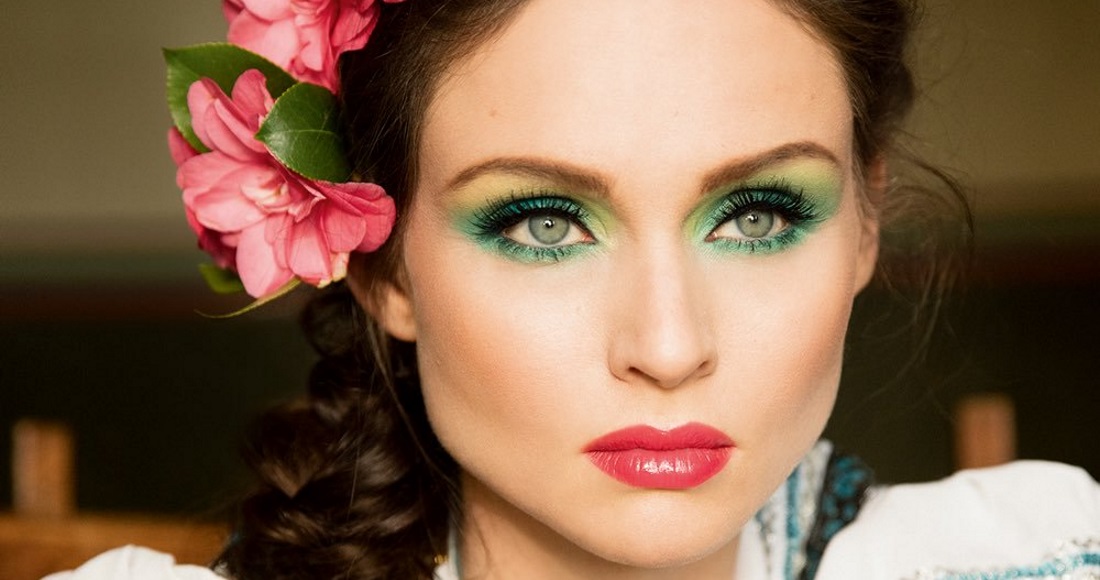 Sophie Ellis-Bextor will be performing at It's Christmas Live from Royal Albert Hall
CMA Country Christmas, 10:20am, Sky Arts
Danny Baker's Christmas Hits, 12:05pm, Sky Arts
Bee Gees: One Night Only, 1:35pm, Sky Arts
Rod Stewart: Merry Christmas Baby, 3:45pm, Sky Arts
Gwen Stefani's You Make It Feel Like Christmas, 6pm, Sky Arts
Gwen Stefani presents her first special in support of her Christmas album, You Make It Feel Like Christmas. The show includes guests like Seth MacFarlane, Ne-Yo and, of course, Blake Shelton.
It's Christmas Live from Royal Albert Hall, 8pm, Sky 1
A whole heap of artists descend on London's Royal Albert Hall for a good old festive knees up. Mel C, Sophie Ellis-Bextor, The Vamps, Alexandra Burke and Shakin' Stevens will all be there, as will Chrissie Hynde, Marc Almond, Holly Johnson and Alexander Armstrong.  
BST Hyde Park Highlights, 9pm, Sky Arts
Top of the Pops: Christmas Hits, 10pm, BBC 4
Take That: Wonderland ­– Sky 1 – 10pm
Music Legends We Lost, 11pm, Sky Arts
Michael Buble's Christmas in New York – Sky 1 – 12:15am
Christmas Eve (Sunday 24 December)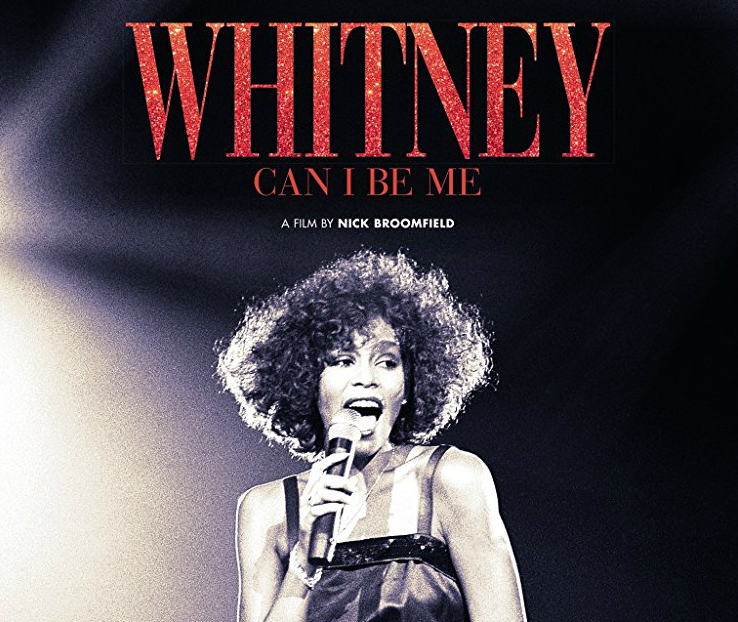 Three Tenors, 8:45pm, Sky Arts
Songs of Praise: The Big Sing (Part 1), 1:15pm, BBC 1
Happy Holidays with Bing and Frank, 3pm, Sky Arts
Carols from King's, BBC 2, 5:45pm
All Star Musical, 6:40pm, ITV 1
A whole heap of celebs and soap stars will go head-to-head as they sing some classics from the great song book.
Top of the Pops 1973, 7:30pm, BBC 4
Michael McIntyre's Big Christmas Show, 8:30pm, BBC 1
Seal and Alesha Dixon both appear on this festive edition of Michael McIntyre's variety show.
Andre Rieu: My Life in Music, 9pm, Channel 5
A retrospective of the Dutch violinist's incredible career, from his early beginnings in Maastricht to his superstardom.
Andre Rieu: Christmas in London, 10:20pm, Channel 5
An Audience with Donny and Marie , 11:30pm, Channel 5
Christmas Carols on ITV, 11:45, ITV 1
Christmas TOTP2 Special, 11:55pm, BBC 2
Whitney: Can I Be Me, 1:25am, BBC 2
A repeat of this year's documentary about Whitney Houston, this candid look at one the greatest vocalists of all time is essential viewing. 
Christmas Day (Monday 25 December)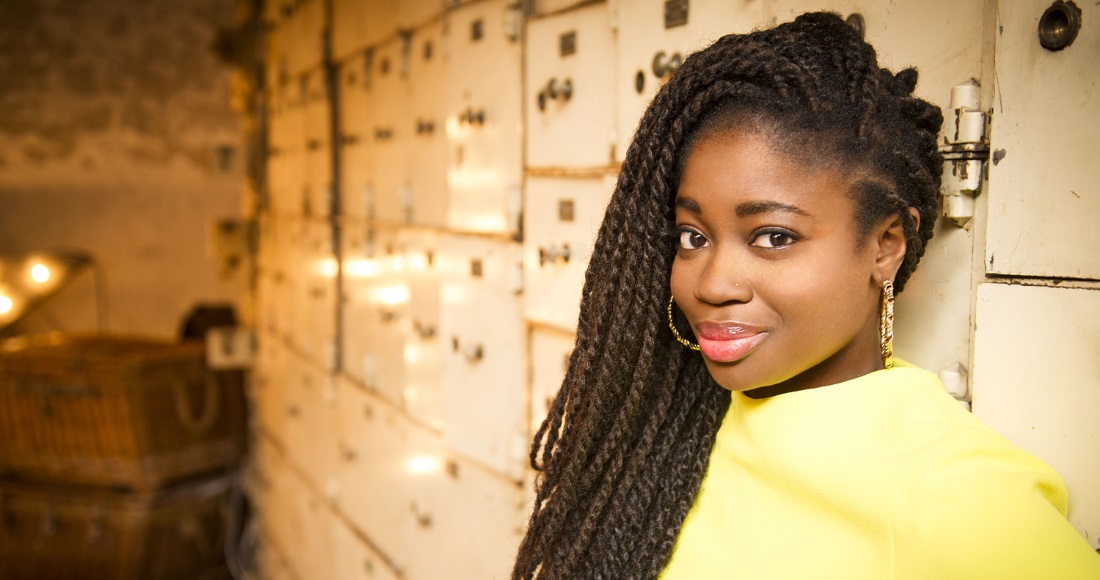 Top of the Pops Christmas, 12:20pm, BBC 1
Clara Amfo and Fearne Cotton present the run down of the biggest songs of the year. Featuring performances from some of 2017's biggest acts, Clara and Fearne will also reveal that all important Christmas Number 1. It's traditional and essential festive viewing.
The Royal Opera: Puccini's La bohème, 7pm, BBC 4
Tom Jones and Beverly Knight's Gospel Christmas, 9pm, BBC 2
Two of the UK's finest vocalists join forces for an evening to celebrate the best of British gospel. There'll be carols, gospel staples and even covers of great artists Bob Dylan and Prince.
Alan Carr's Christmas Chatty Man, 10pm, Channel 4
There's bound to be LOLZ a plenty in Alan Carr's annual Christmas Chatty Man. This year's edition features music from Adam Lambert, Noel Gallagher, Kasabian and Dua Lipa.
The Seven Ages of Elvis, 10pm, Sky Arts
Swingin' Christmas, 11pm, BBC 4
Michael Parkinson reminds you all that swing music really is quite fabulous.
George Michael Freedom, 12am, Channel 4
A year after George Michael passed away, Channel 4 air the moving documentary celebrating the late icon's career.
The Christmas No 1 Story, 12:10am, BBC 4
George Michael: Live in London, 1:40am, Channel 4
Boxing Day (Tuesday 26 December)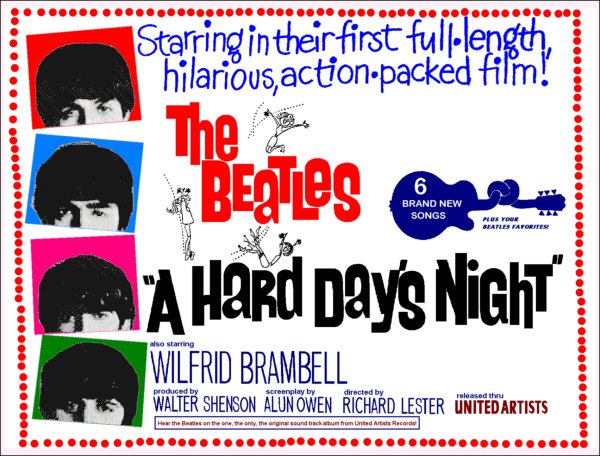 A Hard Day's Night, 11:55am, BBC 2
A musical comedy classic starring the Beatles. Dreamy…
Andre Rieu: Falling in Love – Live in Maastricht, 9pm, Sky Arts
Queen: Live at Wembley, 11pm, Sky Arts
Wednesday 27 December
Supersonic, 10pm, BBC 2
A documentary that delves into the world of Oasis. This film, directed by Ian Finch, charters the creation, infancy and ultimate musical dominance of one of Britpop's most defining bands.
Thursday 28 December
Frank Sinatra: the Voice of America, 7pm, Sky Arts
Jonas Kaufmann: Tenor for the Ages, 10:20pm, BBC 4
This documentary follows legendary tenor Jonas Kaufmann as he makes his return following a vocal injury that left him unable to perform for five months.
Bruno Mars: Live in Harlem, 10:25pm, BBC 1
U2 at the BBC, 11:10pm, BBC 1
Friday 29 December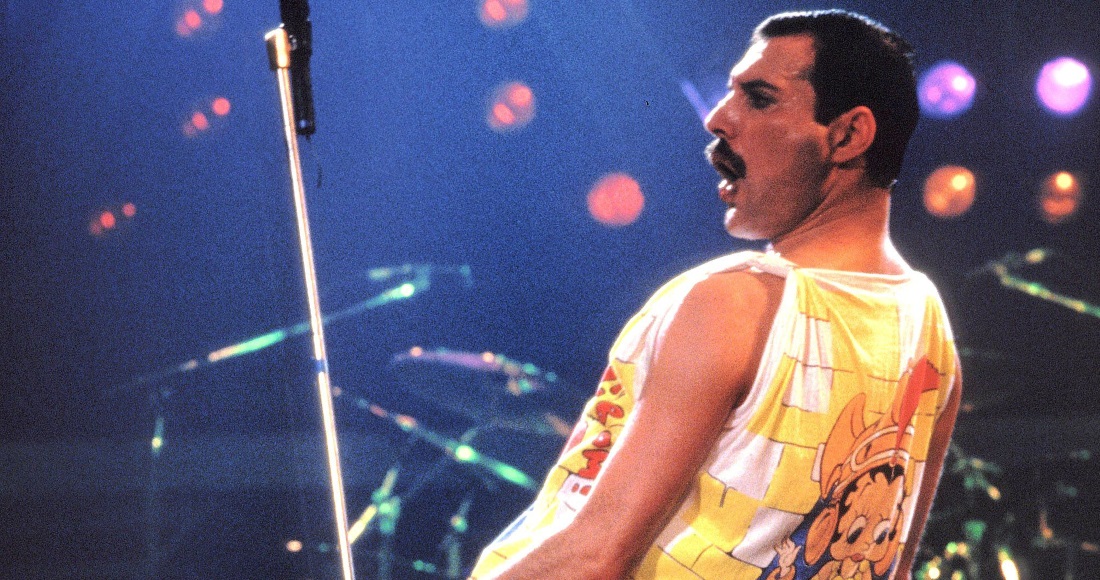 Gregory Porter: Live in Berlin, 11:45am, Sky Arts
Top of the Pops 1984, 8pm, BBC 4
Freddie Mercury: the Great Pretender, 9pm, Sky Arts
What was Freddie up to when he wasn't in Queen? This documentary looks at it all.
Elvis: the Rebirth of the King, 10pm, BBC 4
Celebrating the Las Vegas period of Elvis's career, this documentary argues those years were some of the King's greatest.
Freddie Mercury: the Tribute Concert, 10:45pm, Sky Arts
Sings Elvis, 11pm, BBC 4
Saturday 30 December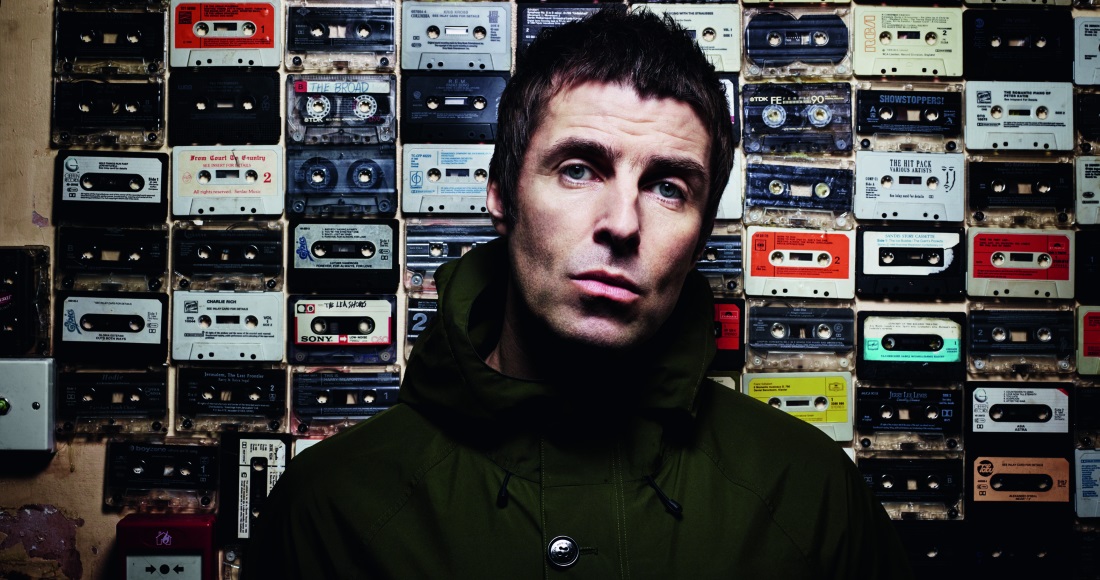 Liam Gallagher: Live in New York, 9pm, Sky Arts
Oasis Live at Barrowlands, 10:15pm, Sky Arts
Noel Gallagher's High Flying Birds at Hurricane Festival, 11:30pm, Sky Arts
Glen Campbell: the Rhinestone Cowboy, 11:35pm, BBC 4
A look back the career of Glen Campbell, who passed away in August of this year.
Mumford & Sons: We Wrote This Today, 12:40am, Sky Arts
New Year's Eve (Sunday 31 December)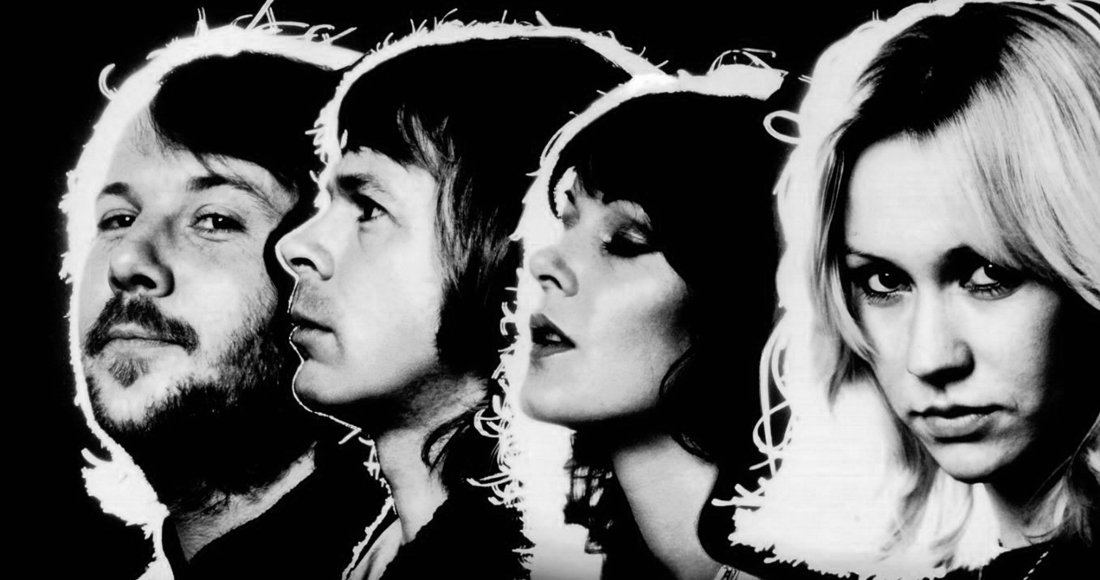 Songs of Praise: the Big Sing (Part 2), 3:35pm, BBC 1
Top of the Pops New Year, 4:05pm, BBC 1
Fearne and Clara return to count down the biggest tracks of the year and announce who had the last Number 1 single of 2017.
Discovering ABBA, 4:15pm, Sky Arts
Bee Gees: Live in Melbourne 1989, 5:15pm, Sky Arts
Alan Carr's New Year Specstacular, 9pm, Channel 4
See in the New Year with funnyman Alan Carr and a whole heap of guests, including Stefflon Don, Pete Tong, Becky Hill and even the Heritage Orchestra.
Nile Rodgers and Chic: Good Times, 11:20pm, BBC 1
Getting you all in the party mood, funk and disco icons Nile Rodgers and Chic provide the music for BBC 1's big New Year's Eve fireworks extravaganza.
Jools's Annual Hootenanny, 11:20pm, BBC 2
Ed Sheeran, Jesse Ware, Beth Ditto, Mavis Staples and Jazzie B are just a few of the names dropping by Jools's annual NYE celebrations. Because there's no NYE without Jools Holland!
Best of Glastonbury, 1:20am, BBC 2
New Year's Day (Monday 1 January)
New Years' Day Concert from Vienna, 10:15 am, BBC 2
The Story Behind Bohemian Rhapsody, 9pm BBC 4
Brian May and Roger Taylor look back at the creation of Queen's megahit Bohemian Rhapsody. The documentary also features other music legends, like ABBA's Bjorn Ulvaeus, discussing the iconic track.
Queen: Rock the World, 10pm, BBC 4
Queen: The Legendary 1975 Concert, 11pm, BBC 4
Tuesday 2 January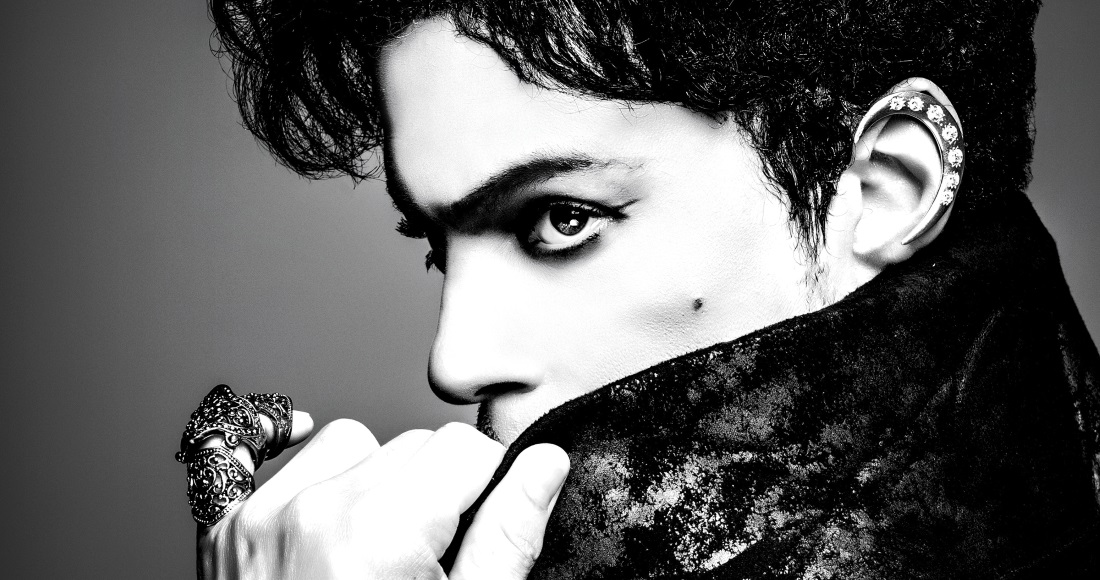 Prince: Last Year of a Legend, 10pm, Channel 4
This documentary follows the last 12 months in the life of Prince before his death in April 2016, and features interviews with George Clinton and CeeLo Green.