Last week, Britney Spears unveiled the music video for her latest single Make Me - but all was not as it seemed. 
Yes, a video was released, but it was nothing like the snippets that had been appearing online in the weeks prior, including her own Instagram page. Oh, and the director had changed from David LaChapelle (J Lo, Florence, Amy Winehouse) to Randee St. Nicholas (R Kelly, Carrie Underwood). 
The reason for the switch? E! have the short but sweet quote from Britney's camp that it was due to "creative differences", leaving fans to stitch together the leaked clips and wonder what could have been.
It got us thinking about other music videos that were famously scrapped - and it turns out there are quite a few... 
Britney Spears
Britney is no stranger to an abandoned music video. Make Me aside, she began filming a clip for Outrageous in June 2004, a song from her In The Zone album (the one with Toxic, Everytime and Me Against The Music on it) which was going to be a single, reworked to feature Snoop Dogg. She was forced to abandon the whole thing when she injured her knee whilst filming a choreography scene, and all we're left with are these few scenes from it. Sigh.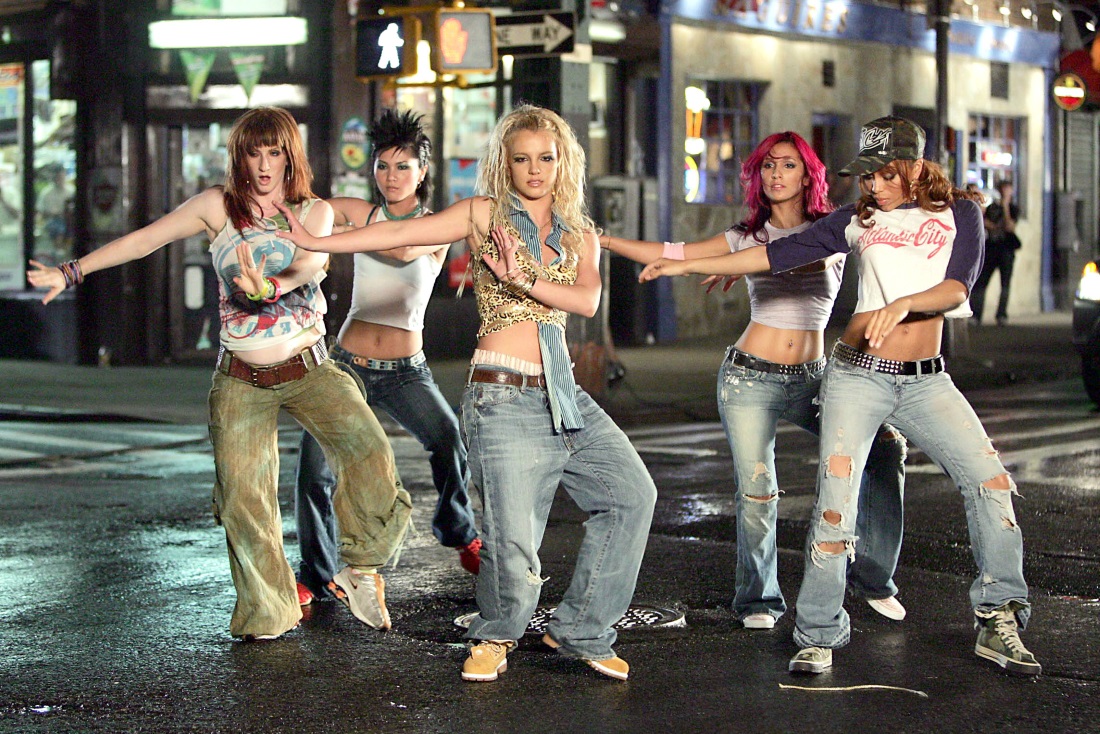 Britney Spears on the set of the Outrageous video (Rex)
As if two potentially brilliant cancelled videos from Brit wasn't bad enough, she also shot a video for her 2007 single Gimme More that is very different to the one that was released. A few scenes have popped up online here and there, and reports over the years have alluded to the original concept as one of Britney attending her own funeral. Just a few weeks ago, Theo Hand, a photographer on the set of the video, posted this previously unseen image on his Instagram, along with a small insight into what was a troubling time for the superstar. 

Image: Theo Hand
It doesn't end there for Britney. While her 2013 single Perfume did get a music video, director Joseph Kahn (who shot her Toxic, Stronger and Womanizer visuals) revealed his original edit is "extremely different" to the one that was put out, with Britney playing an assassin who is almost killed.
Alexandra Burke - Start Without You

Alexandra on the set of the original Start Without You video (Rex)
Alexandra's gloriously camp Start Without You video was in fact the second clip they shot for the track. You can watch some behind the scenes footage of the original concept here, which shows the singer driving around in a party bus in Los Angeles and wearing some short-shorts. We're not sure why it never surfaced, but if you're reading this Alex, we'd love to know! 
Kanye West - Robocop
Taken from Kanye's 2008 808's & Heartbreak album, Robocop was supposed to have a Hype Williams-directed music video, but it was never released. As you can see from this leaked snippet, it featured model Amber Rose's head on a doll and Kanye is his classic formal attire. 
Alicia Keys ft. Beyonce - Put It In A Love Song
This formidable collaboration from Alicia's 2009 album The Element Of Freedom was cancelled as a single in favour of her Drake hook-up Unthinkable (I'm Ready). A video was shot for the song which, as you can see here, was shot in Rio and includes some incredible shots of Bey and Alicia. So why wasn't it released? Alicia told Essence magazine: "For some reason or another, [it] didn't quite come together so we just decided to leave it. And that's what happened." Booo.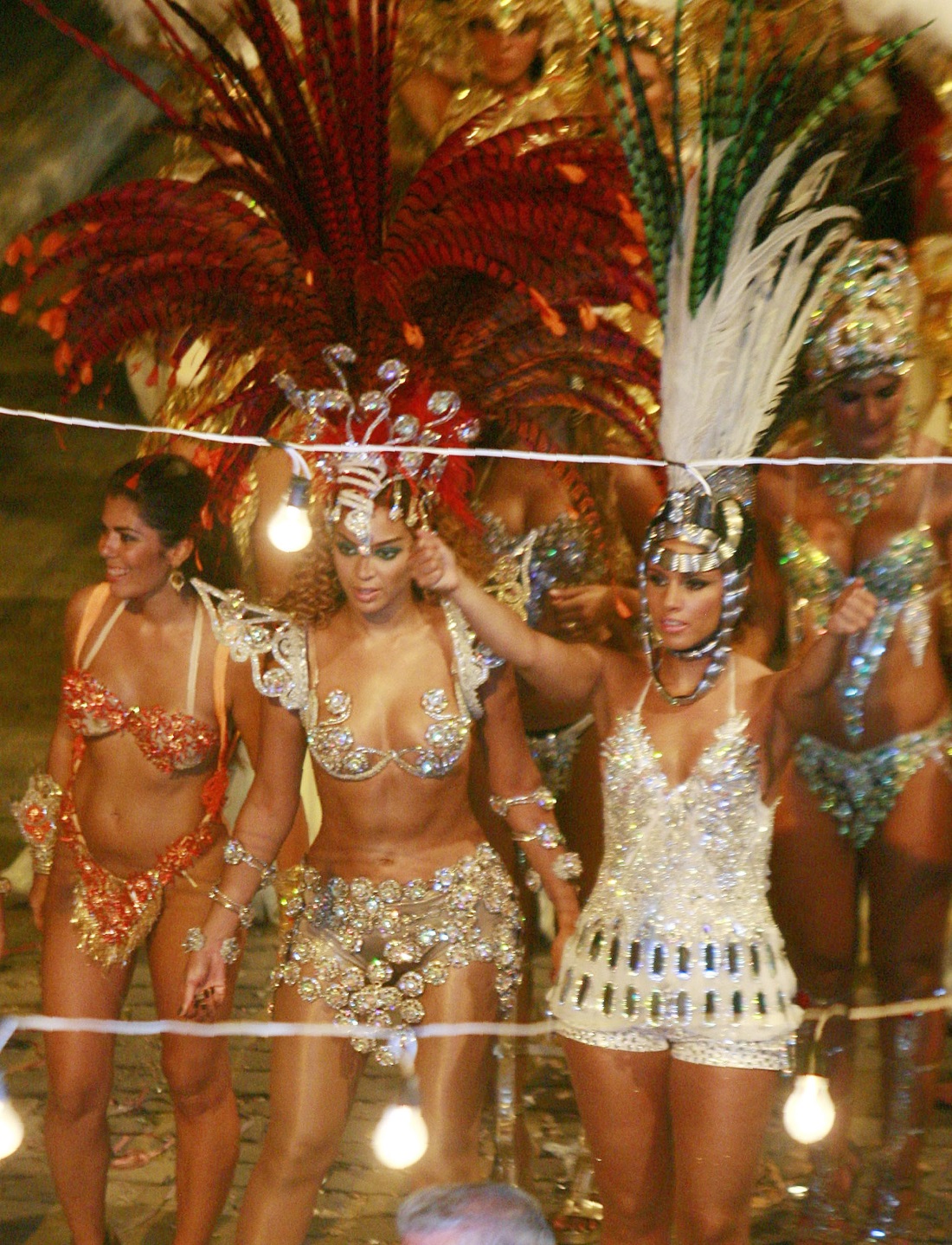 Alicia Keys and Beyonce on set in the Put It In A Love Song video (Rex) 
One Direction - Infinity
Scrapped as their final single (for the time being, at least) in favour of History, One Direction still managed to shoot a video for Infinity, which is taken from their Made In The A.M album. Of course, 1D fans being 1D fans, someone managed to grab a behind the scenes clip of it being shot:
#UNSEEN #VIDEO || A BTS snippet of the unreleased Infinity music video. (via nazaninnaghibi from IG) -K pic.twitter.com/LOdpVnt3hM

— 1DIR (@1DInsideReport) January 6, 2016
Lady Gaga ft. R Kelly - Do What U Want 
The most frustrating thing about Gaga's Do What U Want video is that its release was teased endlessly by the singer herself. Directed by Terry Richardson, the clip's release was ultimately cancelled after Gaga revealed her label refused her more time to work on and edit it. In 2014, one minute of the video leaked, showing Gaga on an operating table being examined by "Dr Kelly" - you can watch that here.  
Madonna - American Life
She's famous for pushing boundaries, but even Madonna thought the original video for her American Life single was too much. Helmed by Swedish director Jonas Akerlund, who worked with Madonna in the visuals for Ray of Light and Music, the clip focused on politics and the then-upcoming Iraq war, set against the backdrop of a fashion show.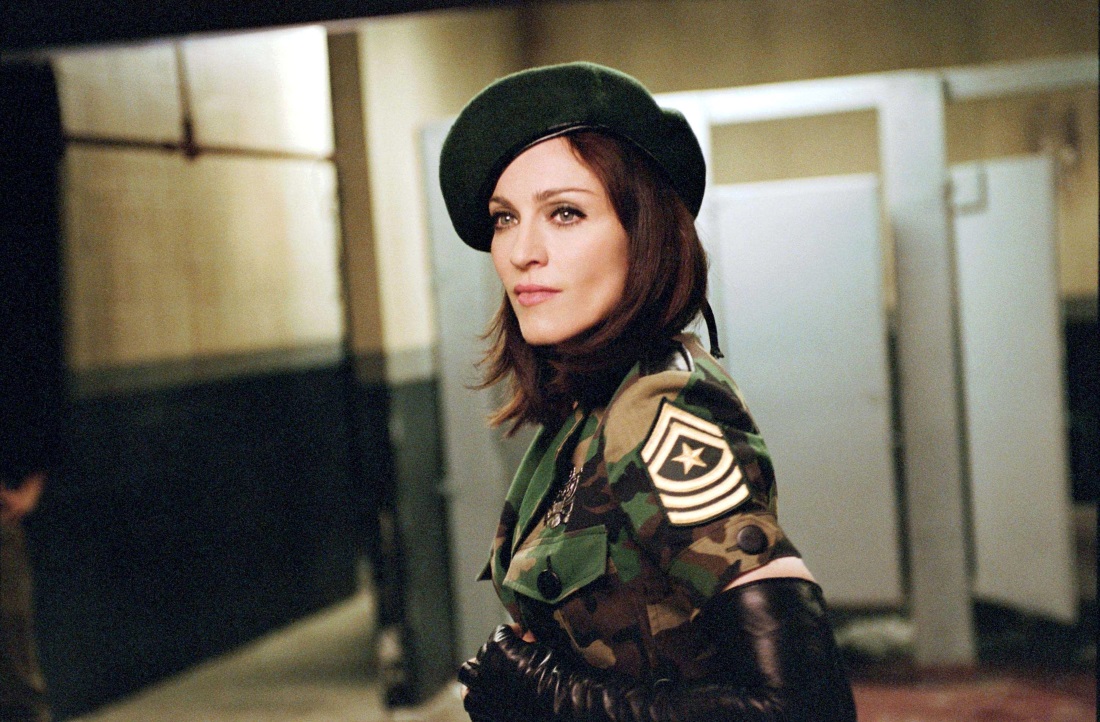 Madonna on set of the original American Life video (Rex)
Explaining why she pulled the video before its release, she said in a statement: "I have decided not to release my new video. It was filmed before the war started and I do not believe it is appropriate to air it at this time. Due to the volatile state of the world and out of sensitivity and respect to the armed forces, who I support and pray for, I do not want to risk offending anyone who might misinterpret the meaning of this video."
The video was eventually leaked by the director in 2005, and you can watch it here. 
Gwen Stefani - Serious
Thought Gwen's 2004 Love Angel Music Baby album had enough singles from it? Well you're wrong, because there was one more glaringly obvious spin-off from the collection, Serious. Gwen shot a video for the Madonna/Kylie-inspired track - and yes, it included her now wildly inappropriate gang of Harajuku Girls - but for some reason it was all called off. There's a one-minute clip of the video you can watch here, but be warned, it'll leave you wanting more. 
Daft Punk - Television Rules The Nation 
A cancelled single from the duo's 2005 album Human After All album (apparently due to the lack of success of the record), the electro duo shot a video for Television Rules The Nation that was never formally released, but has since appeared online. You can give it a watch here.  
Mariah Carey - Underneath The Stars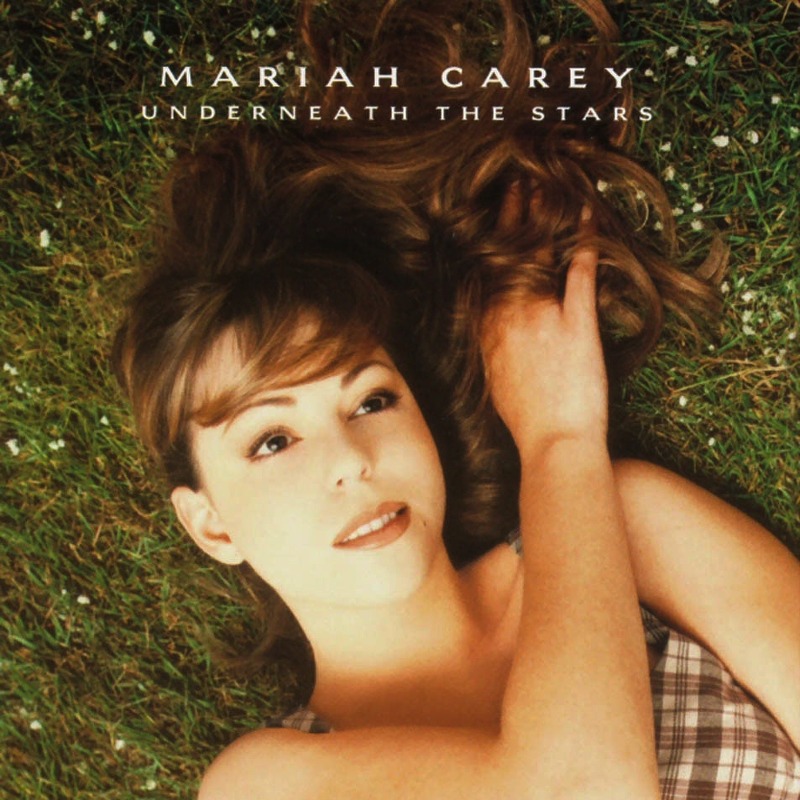 Mariah's Underneath The Stars single artwork
The sixth and final single from her 1995 Daydream album, a video for Underneath The Stars was shot in the UK and France, but it's never surfaced. Mariah brought the subject up on Twitter back in 2012, posting: "Little known fact, I actually shot a video 4 "Underneath The Stars" in France & England that never got released & I don't know where it is!" That clears that up, then. 
TLC - Creep
Fans of '90s R&B will know and probably love TLC's iconic silk pajama-clad Creep music video, but the trio originally shot a very different visual for the track. Directed by Lionel C. Martin, it includes all the mainstay features of an R&B video from the time - kissing in the rain, dancing in the street, etc etc. We're just going to say it: they made the right decision to re-shoot this one...