We remember the big Christmas Number 1s, but what about songs that just miss out? We look at a selection of tracks that were knocked off the top or pipped at the post on that all-important Christmas chart week.
Joe McElderry – The Climb (2009)
Since Shayne Ward claimed it in the second series in 2005, scoring the Christmas Number 1 was pretty much a perk of winning The X Factor. 2009's winner Joe McElderry, however, felt the might of public opinion when a backlash against the talent show led to a Facebook campaign to install Rage Against the Machine's Killing In The Name as Christmas Number 1. And it worked! Joe had to settle for taking the top spot a week later with his Miley Cyrus-covering winner's single The Climb.
MORE: Everything you need to know about the 2017 Official Christmas Number 1
Take That – Patience (2006)
Take That had just returned after a decade-long break to spend a month at Number 1 with comeback single Patience, and they looked primed for their first-ever Christmas chart-topper. Leona Lewis had other ideas, however, and knocked them off with A Moment Like This. And all this after they duetted with her in the final the year before. That's gratitude for you, eh? See Take That's huge arsenal of hit singles and albums
Nizlopi – JCB Song (2005)
Speaking of Shayne Ward, his 2005 victory meant that bookies' favourite Nizlopi's JCB Song was denied the chance of being the first "novelty" Christmas Number 1 since 2000's Bob The Builder. 
One True Voice – Sacred Trust (2002)
Buy Girls! Bye Boys!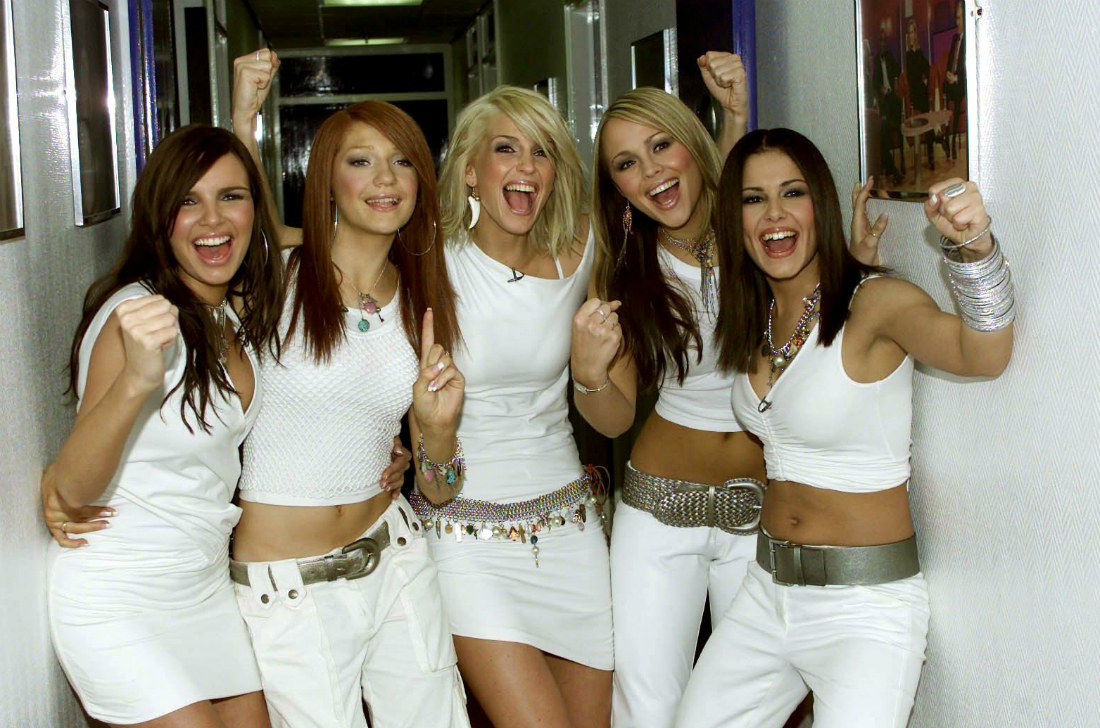 Cliff Richard – Millennium Prayer (1999)
Cliff Richard is the King of Christmas, with three Christmas Number 1s of his own, plus his contribution to 1989's winner, Band Aid II. But Cliff is also king of Christmas Number 2, having landed there an incredible four times with Millennium Prayer (1999), Daddy's Home (1981), Wind Me Up (1965), and Bachelor Boy (1962).
Chef – Chocolate Salty Balls (1998)
1998 was a big battle between Queens of Christmas Number 1 Spice Girls and… a cartoon character with a taste for massively problematic innuendo. Chef's Chocolate Salty Balls were the perfect recipe for a novelty chart-topper, but the top spot was in search of a bit more Spice, and a post-Geri quartet took it with Goodbye. Sales were massive that week, with Spice Girls shifting 380,711 copies, and Chef – actually soul singer Isaac Hayes – just under 8,000 behind.
Mike Flowers' Pops – Wonderwall (1995)
A novelty cover that eventually melted the heart of its originators Oasis, the fab and groovy and totally hip (yes, we are cringing typing those words, why do you ask?) Mike Flowers took a heartfelt ballad and turned it into a delightfully cheesy easy listening masterpiece. Sadly, ballads were what the great British public were after and Mike lost out to a Michael – Jackson, in fact, with his lowkey, understated classic Earth Song.
Mariah Carey – All I Want For Christmas Is You (1994)
We're still recovering 23 years on, but a last-minute surge of affection for East 17's Stay Another Day, with huge sales for both, meant Mariah was left at Number 2, with only what was left of the advent calendar chocolate for company. :(
MORE: Christmas classics you won't believe didn't chart higher
Take That – Babe (1993)
Yes, foiled again! Take That seemed locked on to be the star atop the tree in 1993, but there was a shock awaiting them – and it was pink and shaped like a great big lump of… well, stuff. The charms of Mr Blobby outwitted the dimples of Mark Owen and snatched it from Take That at the last minute with his imaginatively titled Mr Blobby. Possibly one of the most controversial Christmas Number 1 upsets, it was the catalyst for more hotly contested battles, as artists sought to reclaim the idea that landing the festive chart topper was a serious accolade. Which it is!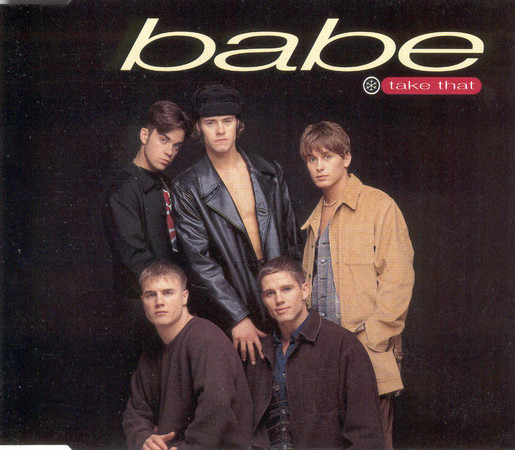 Kylie & Jason – Especially For You (1988)
The duet all soap and pop fans had been waiting for was the very essence of Christmas Number 1 – two huge stars rumoured to be real-life lovers, a slushy duet, and a schmaltzy video of the pair being reunited. However. Step forward Cliff Richard, who was brandishing some Mistletoe and proffering some festive Wine. Kylie and Jason had to settle for being the first Number 1 of 1989 instead.
Pogues feat. Kirsty MacColl – Fairytale Of New York (1987)
"I could've been someone." "Well so could anyone…" And the anyone in 1987 was not the Pogues classic with Kirsty MacColl but instead Pet Shop Boys with their "not very festive but still amazing hi-NRG banger" cover of Elvis's Always On My Mind.
Whitney – Saving All My Love For You (1985)
Whitney would, of course, secure the Christmas Number 1 in 1992 with I Will Always Love You, but she first came pretty close seven years earlier with her big debut single. After two weeks at the top, Whitney was deposed just as the turkey was cooking in the oven, by rocking and rolling Cliff-Elvis hybrid Shakin' Stevens, with his perennial fave Merry Christmas Everyone.
John Lennon – (Just Like) Starting Over (1980)
The former Beatle's death in December 1980 sent shockwaves through the entertainment world and led to an upsurge in demand for the star's old material, but it wasn't enough to give him a Christmas Number 1. He was toppled Christmas week by St Winifred's School Choir's tribute to their grandma, but he did have another record in the Top 5 – the altogether more Christmassy, albeit a bit depressing, Happy Xmas (War Is Over).
ABBA – I Have A Dream (1979)
Not all dreams can come true, however, and this celestial ballad was pipped by Pink Floyd's only slightly less festive Another Brick in the Wall. I Have A Dream would get a shot at being Christmas Number 1 20 years later, however, when Westlife covered it and took it all the way.
MORE: Take a look at all ABBA's UK hit singles and albums
Village People – YMCA (1978)
Dancefloors of Christmas discos up and down the country will have been bouncing to this camp classic, but sadly there's only room in the history books for one festive Number 1. But camp did win through – the prize went to Boney M's Mary's Boy Child, not exactly the most shy and retiring of all the Christmas Number 1s, we have to say.
MORE: See the Christmas chart from 1978
Petula Clark – Downtown (1964)
"The lights are much brighter there…" Petula could've been talking about Christmas tree lights, couldn't she? She wasn't, however, and her uplifting appreciation for going into town for a few drinks, and maybe to buy a couple of records, was stopped in its gallop by the Beatles, enjoying their second of three Christmas Number 1s with I Feel Fine.
Beatles – She Loves You (1963)
So determined were the Beatles to get Christmas Number 1 in 1968 that they actually beat themselves to it – I Want To Hold Your Hand left She Loves You in its dust.
Answer Me – David Whitfield (1962)
Answer Me was actually the Christmas Number 1 for 1963 – but not David's version, which had to settle for Number 2. David was knocked off the top by another version of same song, by Frankie Laine. Talk about unlucky. A similar feat would be repeated in the Christmas chart 55 years later, when Alexandra Burke's version of Hallelujah beat Jeff Buckley's into second place.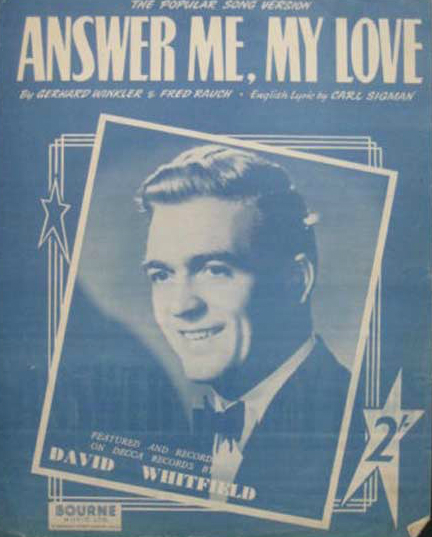 You Belong To Me – Jo Stafford (1952)
The very first Christmas Number 1 could've been so different, but Jo Stafford had to settle for second place behind Al Martino's Here In My Heart – which was, of course, the very first Number 1 on the Official Singles Chart. There was a place in the record books awaiting Jo, though; You Belong To Me did eventually climb to Number 1, meaning Jo Stafford was the first female artist to top the chart.
MORE: See the very first Christmas Official Singles Chart from 1952